These five students started the Japanese Language and Cultural Studies Program in October 2018. Find out what they have to say.
Winter Stella Francesca Sophia (Germany)
---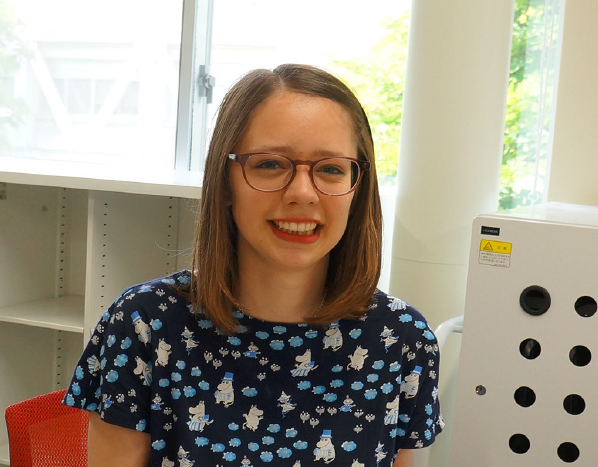 Coming to Hokkaido University for the JLCS program was definitely one of the best things that happened in my student life.
First of all, in the JLCS program I had so much more intensive Japanese classes than in Germany. Our Japanese studies lectures were also in Japanese, so I learned lots of technical terms, for example for Japanese history. 
Besides the learning, I made a lot of good experiences: In joining various events conducted by international students I made many friends from around the world. I also sang in the mixed choir of Hokkaido University, so I made a lot of Japanese friends too, which makes me very happy.
Before I came to Sapporo, I was warned that the winter in Hokkaido is very cold. But if you have the right clothes, it is okay. And, we got instruction how to walk on the snow and ice without falling from one of our teachers, which was really fun.
For me, the best season was summer because it is not so hot compared to the rest of Japan. Hokudai has a lot of nice trees, so you can learn outside under the trees or at the pond on the campus.
I really enjoyed my year in Sapporo and warmly recommend it to future exchange students.
---
 Yong Irene Ay Lin (Malaysia)
---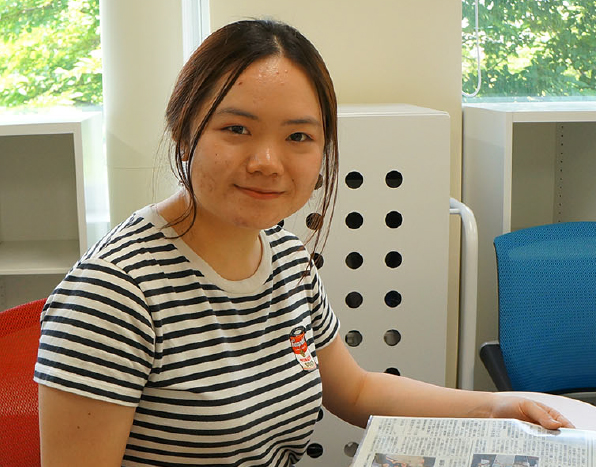 The reasons why I chose the Japanese Language and Culture Studies Programme (JLCSP) is that I have always wanted to come to Hokkaido and my professor recommended it.
After spending about one year here in Hokkaido, I saw it was indeed a professional programme, just as my professor said. You don't just sit in a chair and read the textbook in this course, but you are able to equip knowledge that you would have never learnt in numerous practical lessons. To be honest, at the beginning, I was worried whether I could catch up with the class, but it seems that I think too much. It is all thanks to the support from my teachers and classmates. Whenever I felt lost, the teachers would always guide me to the right pathway. Whenever I had questions, my classmates would always encourage me to ask in the class.
Although I faced some personal problems during my study, I am glad that the school staff and accommodation staff always lent me a hand.
I can guarantee that you won't regret choosing this course!
Last but not least, I hope you will enjoy your school life at Hokkaido University.
---
Lee Yuseon (Korea)
---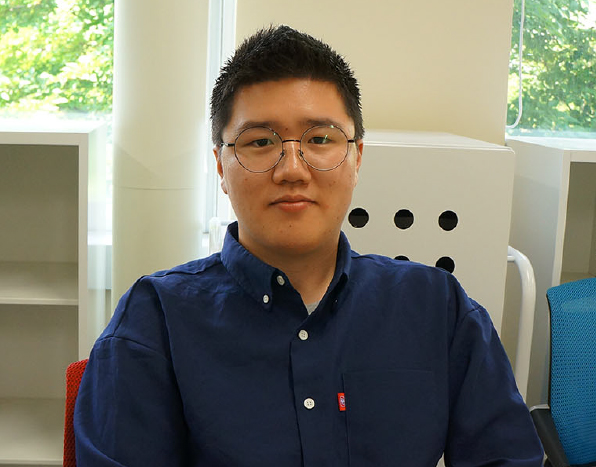 It's really fortunate I have the opportunity to study at Hokkaido University. I'm not used to hot weather, so, for me, Sapporo City is a suitable place to study and live.
Not only is there pleasant weather, but there are also various courses and activities of JLCSP (Japanese Language and Culture Study Program) which really satisfied me. If possible, I would take these classes again: Inakani Ikou (Let's Go To the Countryside), in which I had an interview with Japanese students; and Debate, in which I learnt so much from others while discussing with them.
The beautiful landscape, delicious foods and a meaningful study life… This year is one that is full of shining moments in my life.
---
Mandryk Kateryna (Ukraine)
---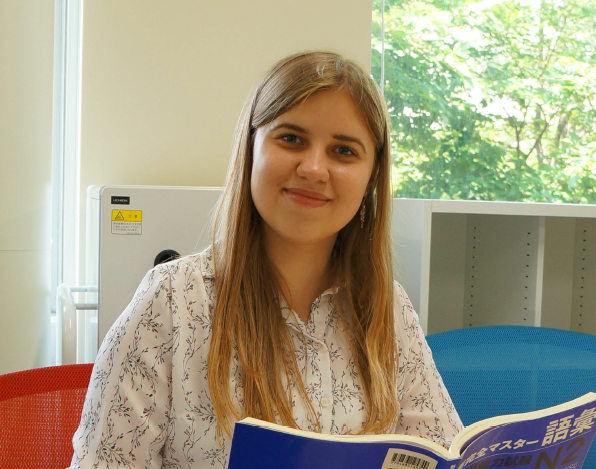 My study at Hokkaido University has become a really valuable and precious experience for me. Before my arrival in Japan, I was worried about everyday life and problems that will definitely occur during my stay in Sapporo. But all my worries disappeared at the moment I came to Sapporo. The people who lived together with me were all kind and friendly. They always helped me when I had some issues.
I really appreciate the fact that international students can choose the subjects that he or she wants to learn. Lectures at Hokkaido University are really interesting. You can try to do things that you have never done before. As for me, I tried to debate in Japanese and that was an unforgettable experience for me. Moreover, I visited Chippubetsu, the tiny city in Hokkaido. During my stay in Chippubetsu I went to a Japanese onsen and tried the green ice cream made from broccoli grown in the city.
I really appreciate that there are various master classes and lectures devoted to Japanese traditional holidays and culture at the university. I tried on a kimono and took part in a tea ceremony and calligraphy lectures. I consider these events to be good opportunities for international students to know more about Japanese culture and lifestyle.
I definitely recommend you choose Hokkaido University if you want to obtain an unforgettable experience, make new friends from around the whole world and become confident in yourself, independent and responsible. If you have the chance, why not spend a wonderful year studying at Hokkaido University?
---
Lu Haonan (China) 
---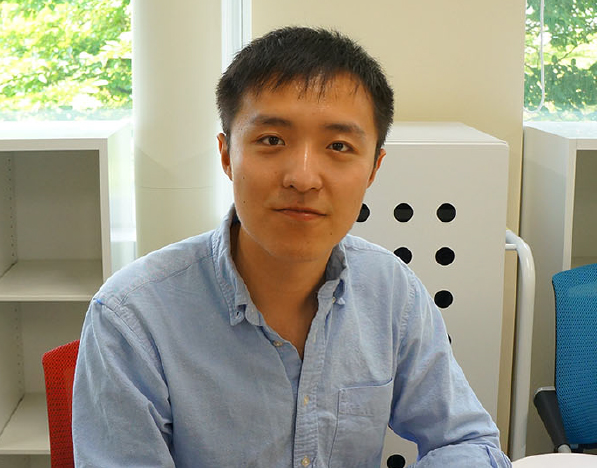 This one-year exchange life is really amazing and passes just like the blink of an eye. I can still clearly remember the feeling the moment I first got out of Sapporo Station and walked into the Hokkaido University campus. Hokkaido has a very abundant natural landscape and busy city life. In this kind of place, fully enjoying the beauty of the nature, I was able to spend my enriching exchange life.
I could communicate with people not only from Japan but also from all around the world. By sharing ideas with each other, my language abilities as well as my horizon and way of thinking have changed a lot. I think it will also be useful for working in the future. In addition, I got a deeper opinion of what kind of countries Japan and China are.
After my exchange life I came back to China. I want to use what I have learned this year in Japan and try my best to be the China and Japan go-between.
---
Dmitrieva Tatiana (Russia)
---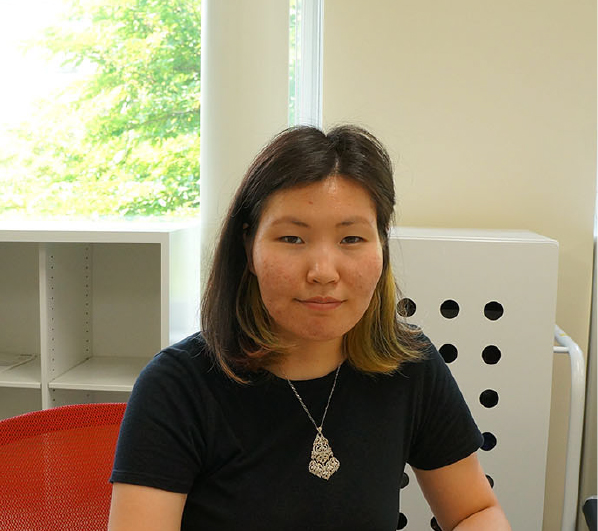 The study abroad program changed my life unexpectedly. I got an unforgettable experience here in Hokkaido. My goal was to improve my speaking skills. However, not only is my Japanese skill better now but I even level-upped myself as a person.
Hokkaido University turned out to be the best place to study! The campus is gigantic and full of nature and I saw foxes on campus several times! I fell in love with that green campus.
There's plenty to do in Hokkaido. You can have fun in the snow in winter by skiing, relax watching snow in an open bath (yukimi rotenburo), or get a tour and see whales in the sea. Until March, you can enjoy the penguin parade which is just adorable!
But the greatest thing I ever got is exchanging with different people. I became a member of a martial arts club (bukatsu) and every moment there was so wonderful! I expected I will have fun studying abroad but just look at this! I was hiking in the mountains for 2 days (Youteizan), living in a Japanese house, helping farmers with huge horses (banba) in the mountains, selling street food during festivals, and all of this alongside natives and people from different cultures! I was improving my Japanese skills and myself as a person every day in Hokkaido. Here I tried out things I have never expected to see or touch. I've made friends with people from all over the world and I am so grateful for having such a lovely 1 year. It has made me feel enthusiastic to attend a Master's program here.
---