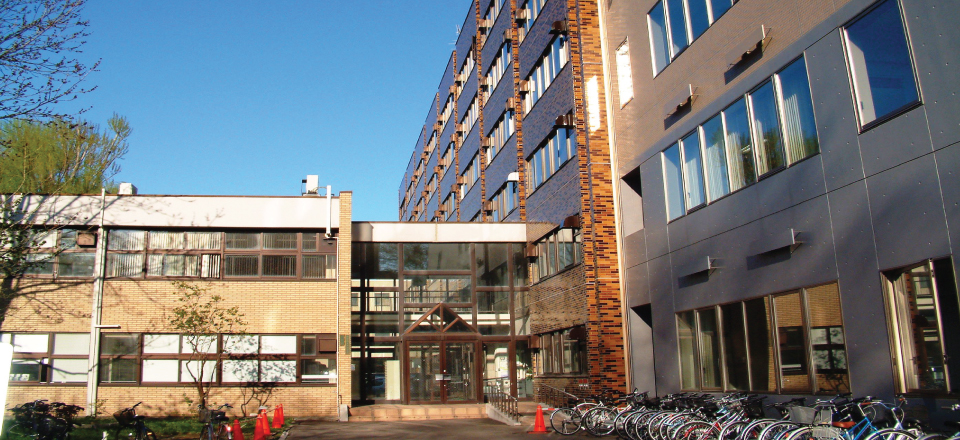 Broadly educated faculty members of the Graduate School and School of Humanities and Human Sciences help students build well-rounded characters, and use the wealth of their professional knowledge to assist students with their studies. Our mission is to assist graduates and undergraduates in developing holistic perspectives and acquiring the sound judgment necessary to understand the meaning of the physical world. In particular, the School of Humanities and Human Sciences helps undergraduates acquire effective verbal skills, including foreign language skills, and learn to comprehensively understand human nature.
Requirements

In order to gain entry into a Master's or 

Doctoral applicants must:

Hold a bachelor's degree or equivalent and have completed at least 16 years of education.
STEP

1

Find a Supervisor

Graduate and research students conduct research under the guidance of a supervisor. To enter Hokkaido University as a research or graduate student, you need to find a faculty member who is willing to give you instruction on your research. Find a prospective supervisor from our website:

 

STEP

2

Apply to the Graduate School

Check how to apply on the website of the graduate school you wish to enter.

Applicants must pay the examination fee at the time of application.

STEP

3

Take the entrance examination

Screening procedures for research students are conducted on the basis of documentation submitted whilst screening procedures for graduate level students differ between each school. Please check the website of the school you wish to enter. In the event that you are required to come to Japan for the entrance examination, you will need to obtain a temporary stay visa at your local 

Japanese Embassy.

STEP

4

Commence enrolment procedures

After passing the screening process, you will be required to submit necessary documentation, pay the entrance fee, and complete other necessary procedures to become enrolled. Once you are issued with a Letter of Acceptance from Hokkaido University, you can apply for a student visa at your local Japanese Embassy.
| FEES | POSTGRADUATE STUDENTS |
| --- | --- |
| Tuition Fee | ¥535,800 / $5,880 (per year) |
| Entrance Fee | ¥282,000 / $3,100 |
| Examination Fee | ¥30,000 / $330 |
Graduate School of Letters
MASTER
DOCTORAL
Commencement
April √
October x
April √
October x
Subjects
Humanities
Philosophy and Ethics, Religious Studies and Indian Philosophy, Japanese History, Oriental History, Occidental History, Archaeology, Cultural Anthropology, Aesthetics and History of Art, Museum Studies, European and American Literature, Pre-modern Japanese Literature and Culture, Sinology, Visual and Modern Culture, Linguistics, Slavic-Eurasian Studies, Ainu and Indigenous Studies
Human Sciences
Psychology, Behavioral Science, Sociology, Regional Science
For more information, visit the Graduate School of Humanities and Human Sciences homepage.