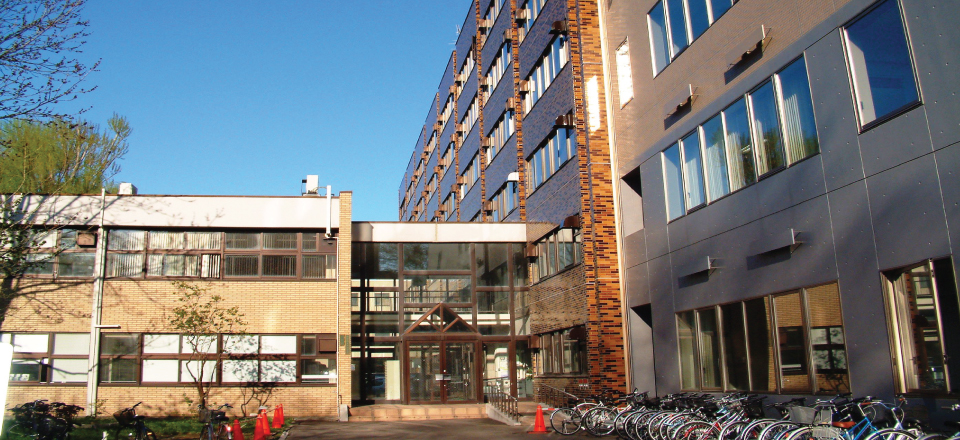 Broadly educated faculty members of the Graduate School and School of Humanities and Social Sciences help students build well-rounded characters, and use the wealth of their professional knowledge to assist students with their studies. Our mission is to assist graduates and undergraduates in developing holistic perspectives and acquiring the sound judgment necessary to understand the meaning of the physical world. In particular, the School of Humanities and Human Sciences helps undergraduates acquire effective verbal skills, including foreign language skills, and learn to comprehensively understand human nature.
How to Apply Check points
Have you taken the EJU?
The Examination for Japanese University Admission for International Students (EJU) is used to evaluate the Japanese language proficiency and the basic academic abilities of international students wishing to study at the undergraduate level at universities or other such higher educational institutions in Japan. See Admission requirements for scores. For detailed information, please visit the JASSO website here.
Have you obtained 12 years or more of education?
Do you have advanced Japanese?
You need a very good command of the Japanese language, equivalent to level N1 of the Japanese Language Proficiency Test to enter as an undergraduate student. (knowledge of around 2000 Kanji, + a 10,000 word vocabulary)
Steps and Requirements
1. Read and understand the online application procedures issued by Hokkaido University and submit your application via the web page here.
Paper-based application forms are no longer available.
2.  Entry Assessment takes place in February and there are two stages involved.
1st Stage : Application document screening
2nd Stage : Interview / Short Essay. At this stage, your English Proficiency is also assessed and a TOEFL certificate* must be submitted.
3. Wait for your results!
4. Results announced in early March. Get ready to begin your Hokudai Experience!
*TOEFL PBT,TOEFL, TOEIC, Cambridge, IELTS, and other examinations deemed equivalent may also be accepted
FACULTY/ SCHOOL
EJU REQUIREMENTS
SELECTION METHODOLOGY
School of Humanities and Human Sciences (4 year degree)
EJU 'Japanese as a Foreign Language' 270 or higher (including writing aptitude.) Total of 'Japan and the World' + 'Mathematics' 265 or higher.
Application Document Screening, Report, Interview, Submission of TOEFL*
* TOEFL PBT, TOEFL, TOEIC, CAMBRIDGE, IELTS and others examinations deemed equivalent may also be accepted.
Fees
Undergraduate Students
Tuition fee
¥535,800 / $5,880 (per year)
Entrance fee
¥282,000 / $3,100
Examination fee
¥17,000 / $187

At Hokkaido University, tuition is paid in two installments : May and November.
Should tuition fees be revised during a student's period of enrollment, the new amount will become effective from that point on.
Students who fail to pay tuition fees for two terms will not be allowed to continue.
Students enrolled in regular (degree-seeking) undergraduate and graduate courses who experience financial difficulty while maintaining excellent academic records may apply to receive a 100%, 50% or 25% tuition fee reduction.
 Tuition Fees must be paid in yen



Subjects

Humanities and Human Sciences
Philosophy and Cultural Sciences, History and Anthropology, Linguistics and Literature, Human Sciences