University News | March 28, 2019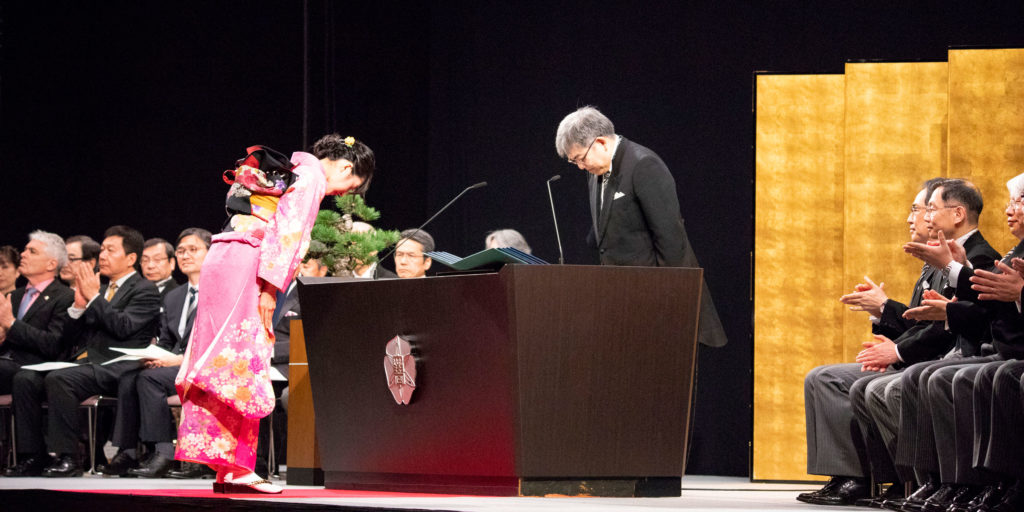 On March 25th and 26th, 2019, undergraduate and graduate school commencement ceremonies were held for the university. Most were held at Sapporo Campus on the 25th, but the Graduate School and School of Fisheries Sciences ceremonies took place at Hakodate Campus on the 26th.
Representatives from each school and graduate school publicly accepted their diplomas in front of the graduates, their friends, and family. Some programs also held smaller graduation ceremonies afterwards.
In total, 2,518 Undergraduates degrees, 1,595 Master's degrees, 97 Professional degrees, and 313 Doctoral degrees were granted.