University News | January 11, 2022
Shining a Light from Hokkaido Upon the World — The First Year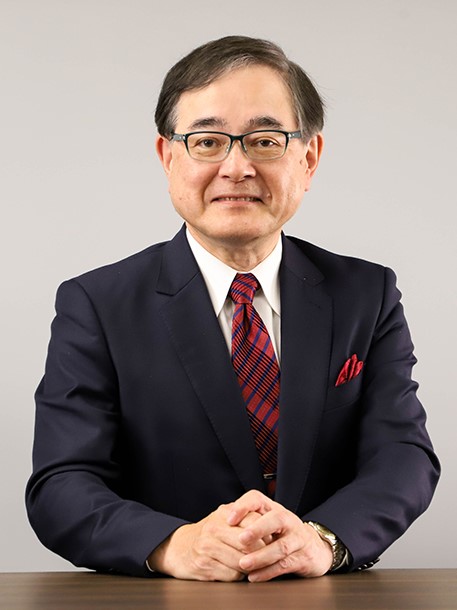 I wish you a happy new year and best wishes to all students, faculty and staff, and members of the community who have been supporting our university.
The year 2022 marks the start of the University's fourth mid-term goal period (April 2022 to March 2028). The University is also marching towards the 150th anniversary of its foundation, which will take place in 2026. For this special occasion, we have prepared six concrete and ambitious visions:
1) A research university that leads world-class research and contributes to the local society 
2) An educational university reinforced by graduate school reformation
3) A socially collaborative university
4) A new university management body
5) A data-driven university
6) A sustainable financial ecosystem
With these six visions, we aim to reach the 150th anniversary goal, which is to create "Hokkaido University that contributes to the resolution of global issues," namely, to the realization of Sustainable Development Goals (SDGs). The issues that we are going to tackle with the six visions are perfectly in line with the global and regional issues that the University has addressed in its long history.
Since our founding in 1876, the four philosophies set forth by our predecessors have been fostered over the entire course of the University's history: "Frontier Spirit", "Global Perspectives", "All-Round Education", and "Practical Learning." It is astonishing that these 150-years-old philosophies have not faded over time; instead, they shine ever more brilliantly.
Considering the circumstances during its foundation and the geopolitical characteristics, Hokkaido University ought to be proud of the attributes setting it apart from other universities: academic diversity, diverse community members, environmental harmony, and sustainability. They are reflected in the "Statement on the Promotion of Diversity and Inclusion" issued at the end of last year to promote a diverse and inclusive society at Hokkaido University.
Untouched by time, the four philosophical pillars are the characteristics of Hokkaido University that we have always appreciated since its founding and are also what our slogans "Unparalleled University" and "Shining a Light from Hokkaido Upon the World" should really signify. I believe that this is how a comprehensive research university is supposed to be, contributing to the world and the region through education, research, and social collaboration according to the world's standard.
We are advancing towards a major transformation of the University. Since last year, a 10-trillion Yen fund and a new system to support designated research universities have been planned; now, a promotion package system for regional core universities is going to take shape.  This will be the next major transformation for national universities, including Hokkaido University, since the universities underwent a systemic transformation in 1947 and became National University Corporations in 2004.
Hokkaido University is determined to move forward with courage, to lead this significant university reformation. This new year's message is entitled "Shining a Light from Hokkaido Upon the World — The First Year." This will be the initial phase in which we promote the visions that we have prepared since last year to become an unparalleled university and to celebrate the 150th founding anniversary. I would like to ask for your strong support to keep us moving forward.
I hope that 2022 will be full of wonderful progress for you and Hokkaido University. I promise to devote myself to living up to your expectations. Last but not least, I wish you all a healthy new year.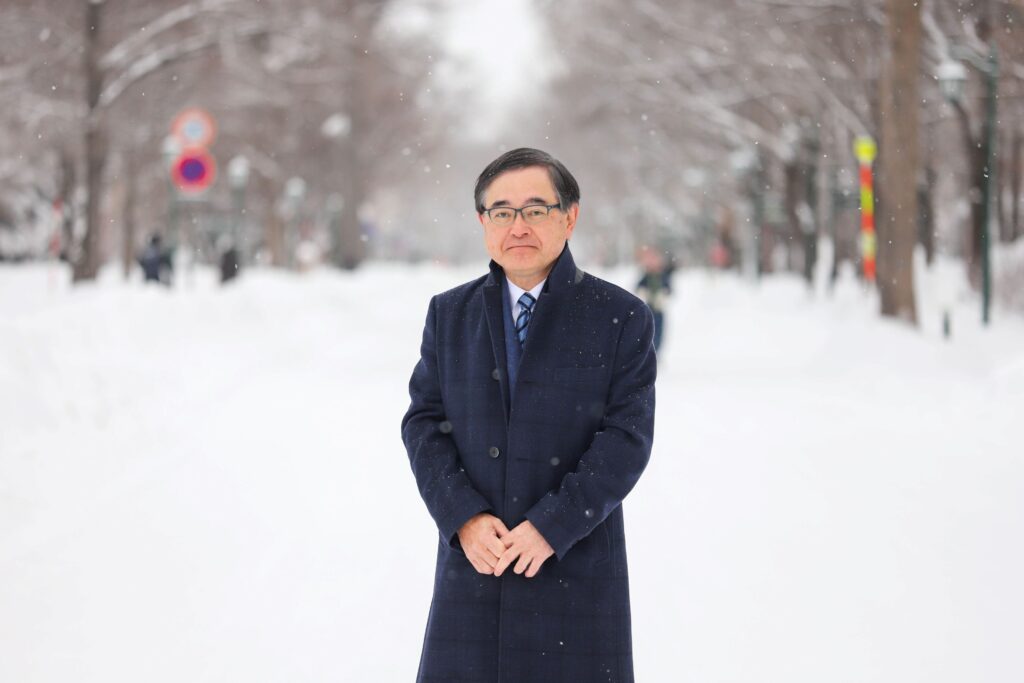 The original address (in Japanese)