University News | October 02, 2017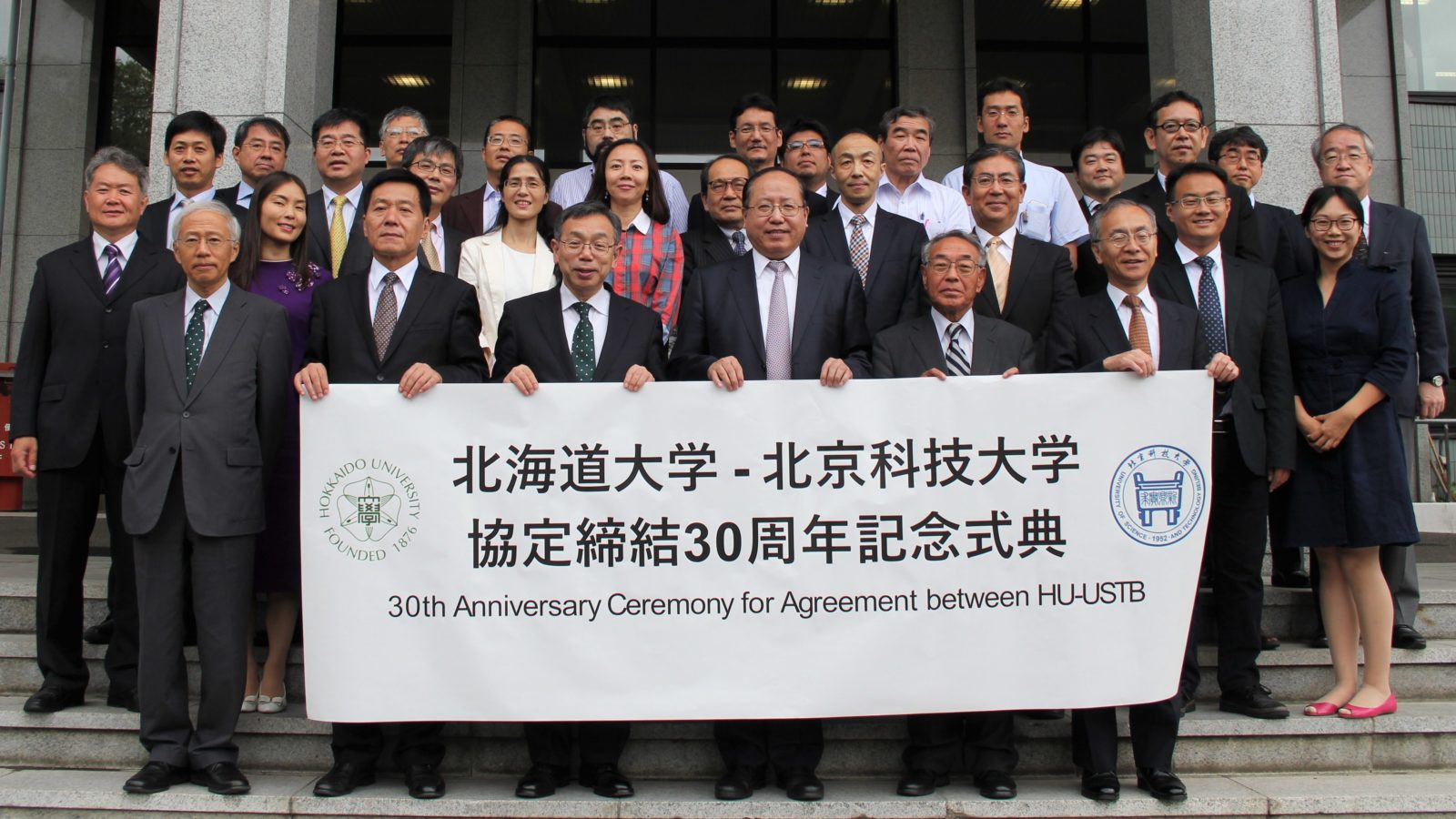 Ceremony participants
Hokkaido University hosted a ceremony to celebrate the 30th anniversary of the signing of the Inter-University Exchange Agreement between HU and the University of Science and Technology Beijing (USTB) at the Faculty of Engineering's Open Hall on August 29th,2017. Over one hundred participants including ten guests from USTB joined this ceremony and celebrated the anniversary together.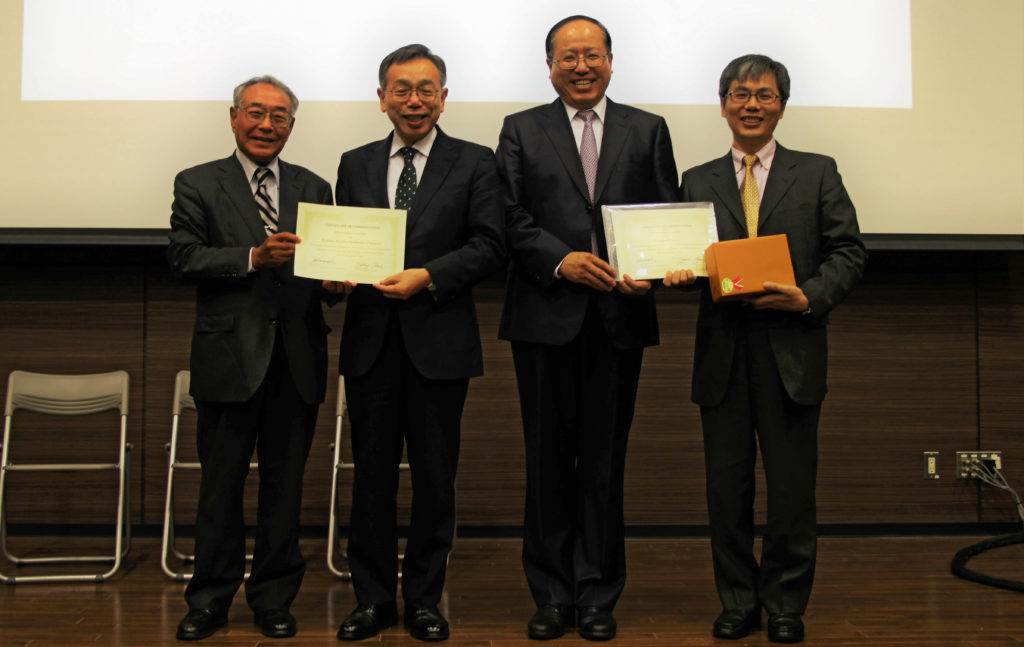 Academic Exchange Awardees (from left) Emeritus Professor Takahashi, President Nawa, President Zhang, and Professor Cao (received the award on behalf of Professor Benfu HU)
USTB and HU signed an Academic Exchange Agreement and Memorandum of Understanding on Student Exchange in 1986. It is the longest standing agreement HU has among universities in China. Since the signing, the two universities have alternated on hosting joint symposiums, this being the 15th time. Emeritus Professor Heishichiro Takahashi from HU and Professor Benfu Hu from USTB were awarded for their significant contributions to collaborations between HU and USTB over the past 30 years.
Collaboration timeline:
Dec 26, 1986: Academic Exchange Agreement between HU and USTB
Aug 1987: 1st Joint Symposium was held at HU
2002: President of HU attended the 50th anniversary of USTB
Nov 2005: Establishment of International Collaboration Offices at both universities.
2012: President of HU attended the 60th anniversary of USTB
Aug 2017: 30th anniversary and 15th Joint Symposium at HU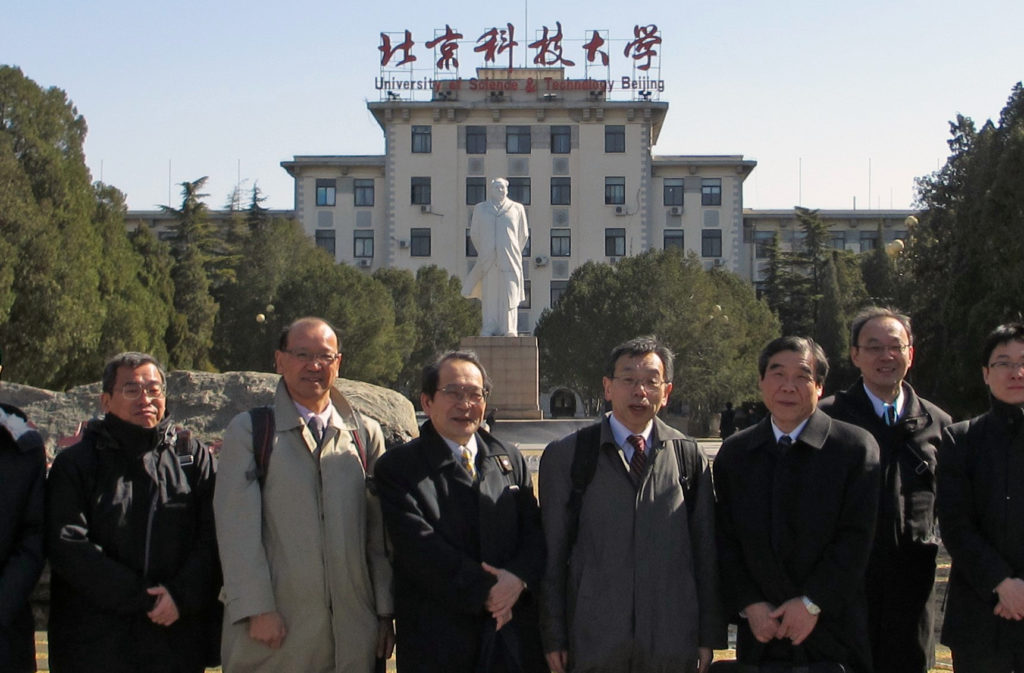 Visit to USTB in 2016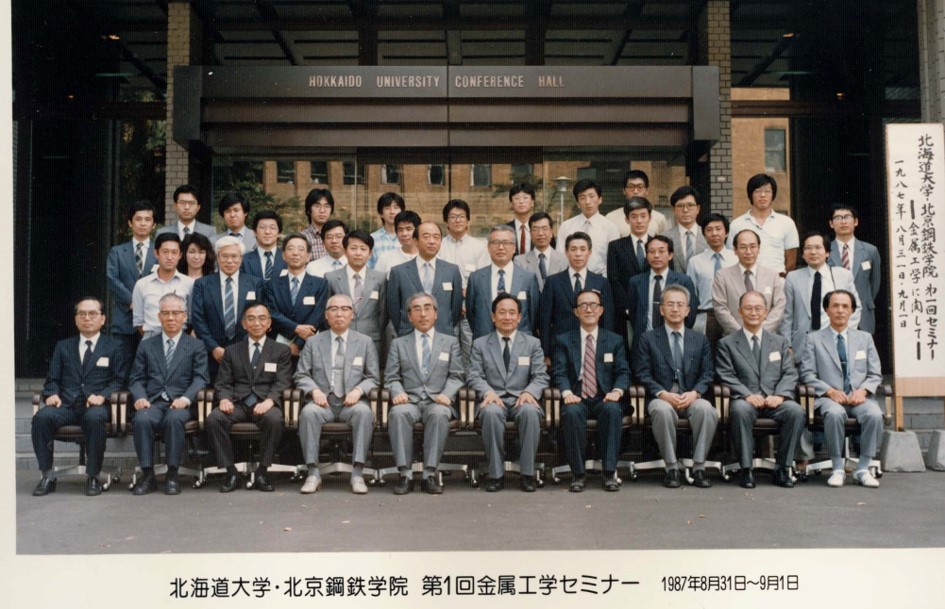 First Joint Symposium between HU and USTB in 1987