Finished
Jan

21

2016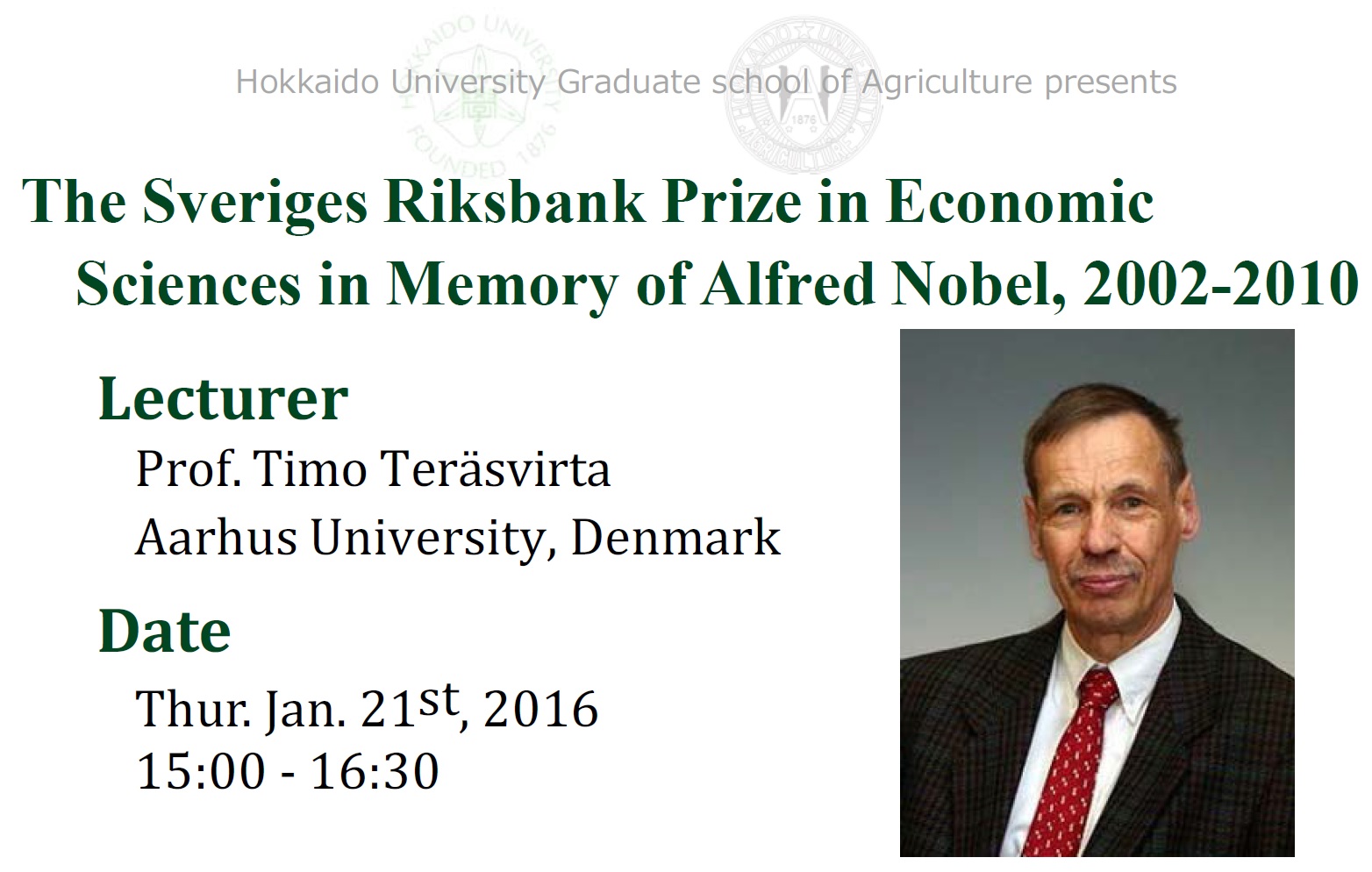 Prof. Timo Teräsvirta from Aarhus University, Denmark, a partner university of Hokkaido University, will talk about the selection process for the Nobel Prize in Economics based on his 9 years' experience.
Prof. Timo Teräsvirta is a researcher in statistics and econometrics and worked at the Royal Swedish Academy as the selection committee for the "Sveriges Riksbank Prize in Economic Sciences in Memory of Alfred Nobel" the so-called Nobel Prize in Economics.
Come join us for this rare opportunity to find out about the behind-the-scenes selection process for the Nobel Prize.
Venue
Rm. F319, 3rd Flr. Food Resources and Research Building, Research Faculty of Agriculture.
Japanese Link
講演会「アルフレッド・ノーベル記念経済学スウェーデン国立銀行賞,2002-2010」の開催について
Inquiry
Laboratory of Agro-food Economics and Statistics, Faculty of Agriculture.
Assoc. Prof. Tomoaki NAKATANI
+81-11-706-3879
naktom2[at]gmail.com
URA Station
Research Manager Ms. Yuki TAKAGI
+81-11-706-9578
takagi[at]cris.hokudai.ac.jp
This seminar is supported by Support Program for Research Exchange with Inter-University Foreign Partners, Hokkaido University.
This seminar is held in English only (No Japanese interpretation).