Finished
May

16

2016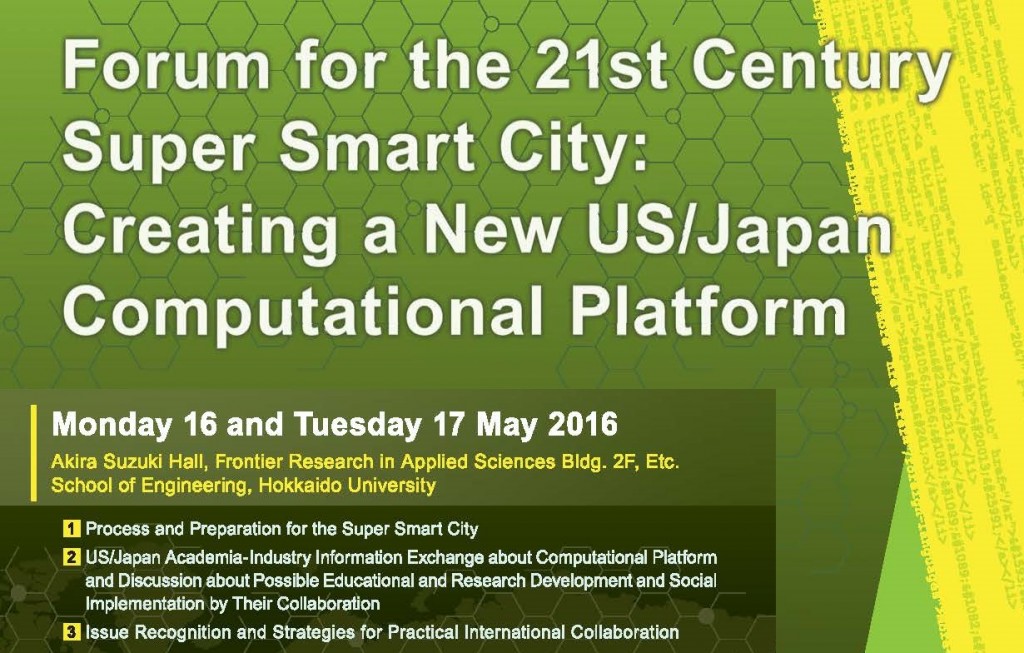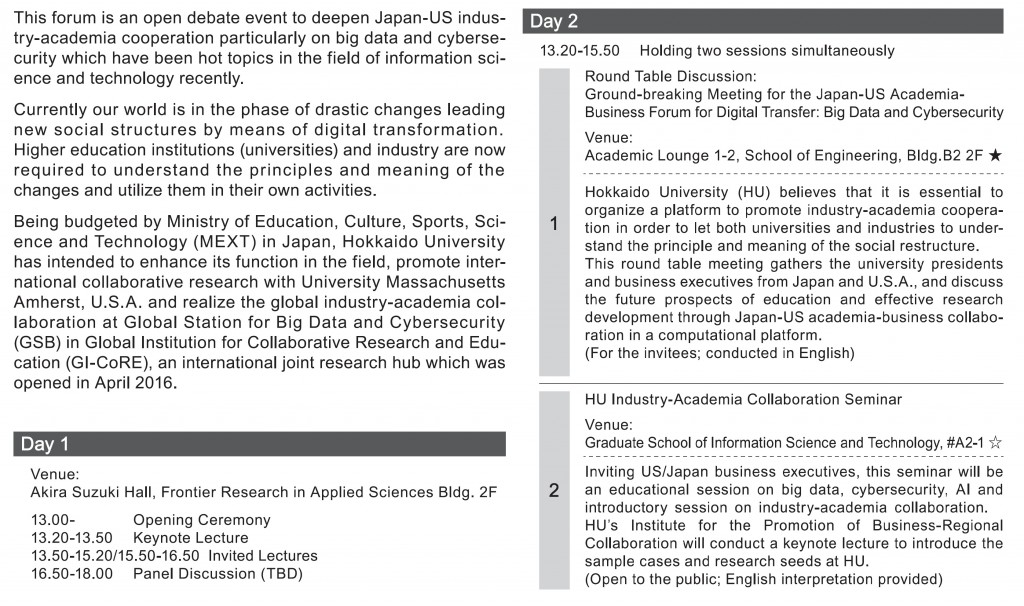 (click to get the flyer PDF)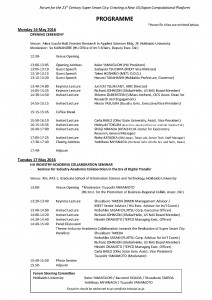 (click to get the programme PDF)
Global Institution for Collaborative Research & Education (GI-CoRE) is pleased to announce a special forum regarding the US/Japan industry-academia collaboration on digital transfer as the following.
Welcoming distinguished guest speakers from the ministries and agencies, universities and corporations in the US, Canada and Japan, the event will celebrate the opening of the Global Station for Big Data and Cybersecurity at GI-CoRE and investigate the industry-academia collaboration possibility between North America and Japan.
The 2 days forum includes 2 sessions opened to the public: Opening Ceremony on the 1st day and HU Industry-Academia Collaboration Seminar.
Opened Sessions
1) Day 1 (16 May 2016)
12.30- Venue opening
13.00-17.40 (TBD) Opening Ceremony
Venue:
Akira Suzuki Hall, Frontier Research in Applied Sciences Bldg. 2F
conducted in English
2) Day 2 (17 May 2016)
13.00- Venue opening
13.20-15.50 HU Industry-Academia Collaboration Seminar
Venue:
Graduate School of Information Science and Technology, #A2-1
English-Japanese interpretation provided
For enquiries:
GI-CoRE Office, Div. of Int'l Exchange, Office of Int'l Affairs
gi-core[at]oia.hokudai.ac.jp
+81-11-706-8018 / 8019