University News | June 06, 2017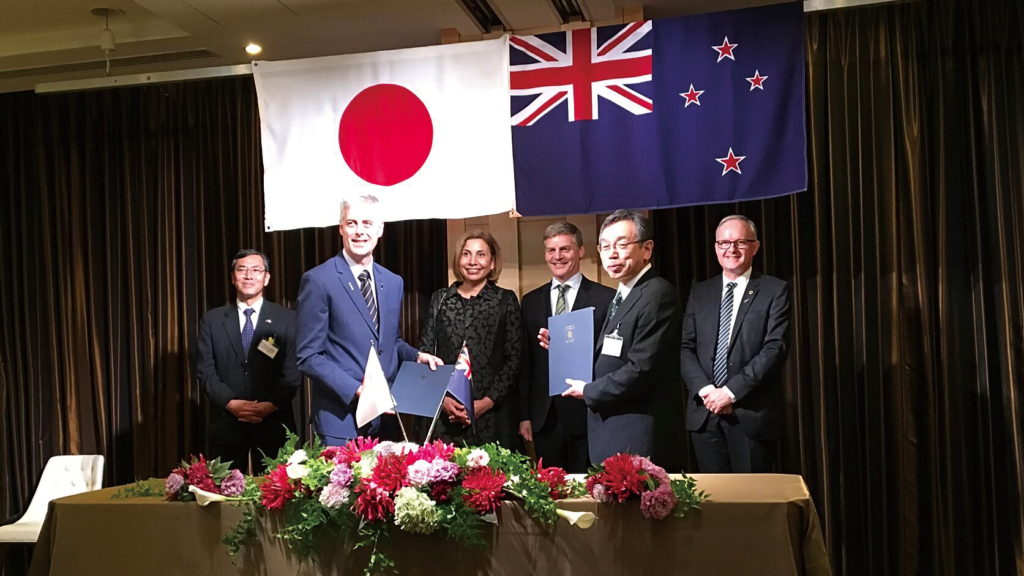 Commemorative photo with Prime Minister English and his wife
On May 18th, the signing of an academic exchange agreement and student exchange agreement with the University of Otago in New Zealand was held. Vice-President Richard Blaikie from the University of Otago and six representatives from Hokkaido University including President Toyoharu Nawa, Executive Vice President Masanori Kasahara, Dean of the Faculty of Science Koichiro Ishimori, and Professor Toshiya attended the ceremony.
The University of Otago was founded in 1869 and is New Zealand's oldest comprehensive university. It has 47 courses in 4 departments, about 20,600 students and about 3,800 faculty and staff. Hokkaido University's Faculty of Science, Faculty of Fisheries Science as well as the Arctic Research Center have been promoting exchanges with the University of Otago. The agreement has been signed to further promote academic exchanges between the universities.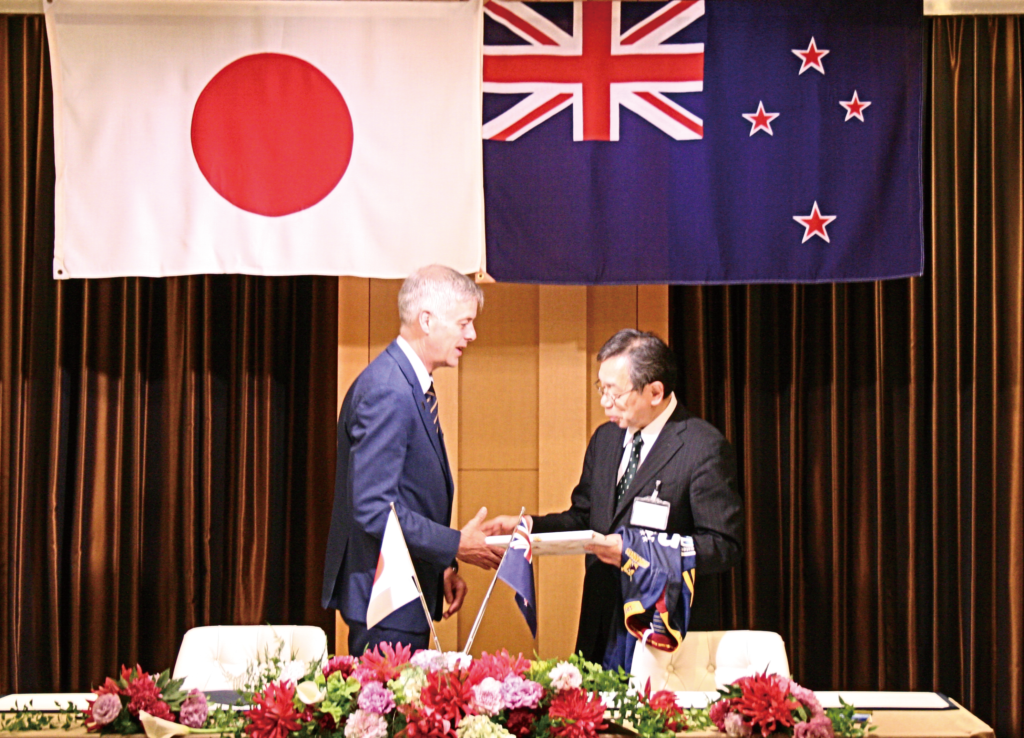 Vice-President Richard Blaikie and President Nawa after the signing
On the day, Bill English, Prime Minister of New Zealand and a graduate of the University of Otago, arrived in Hokkaido for the first time. He witnessed the signing of a Memorandum of Understanding (MOU) between Hokkaido Prefecture and the Embassy of New Zealand in Japan. The representatives of Hokkaido University and the University of Otago were also invited to the venue after signing the exchange agreements between the two universities. During the ceremony, it was announced that the agreements have been signed.
Prime Minister English came to Japan on the 16th to 18th, and had met with Prime Minister Shinzo Abe regarding cooperation concerning the Trans-Pacific Partnership Agreement. Prime Minister Bill English also met Yuriko Koike, the Governor of Tokyo.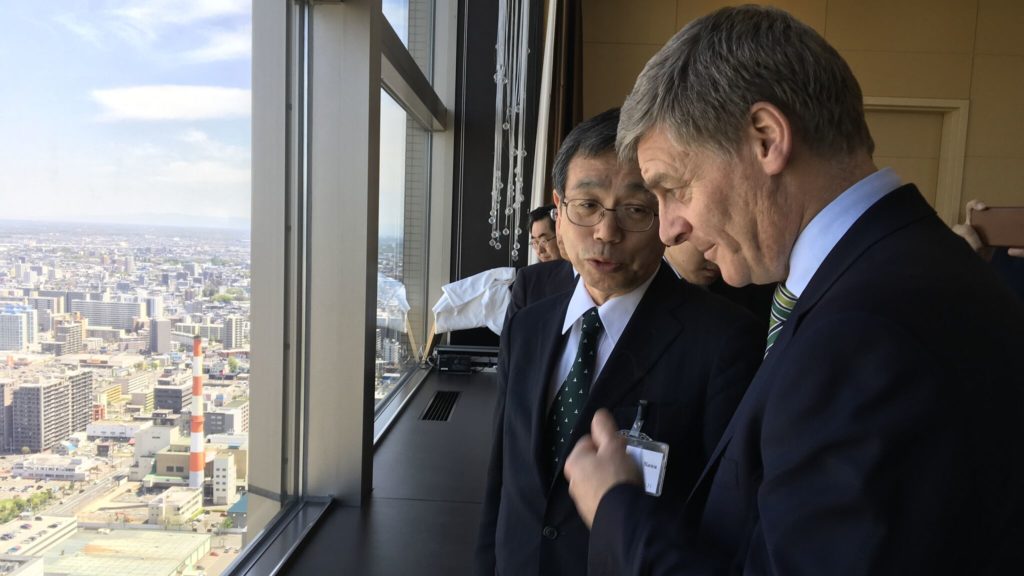 President Nawa speaking with Prime Minister English