Event | December 15, 2015
Finished
Dec

15

2015
Let's sing and dance! Feel the Ainu sprit!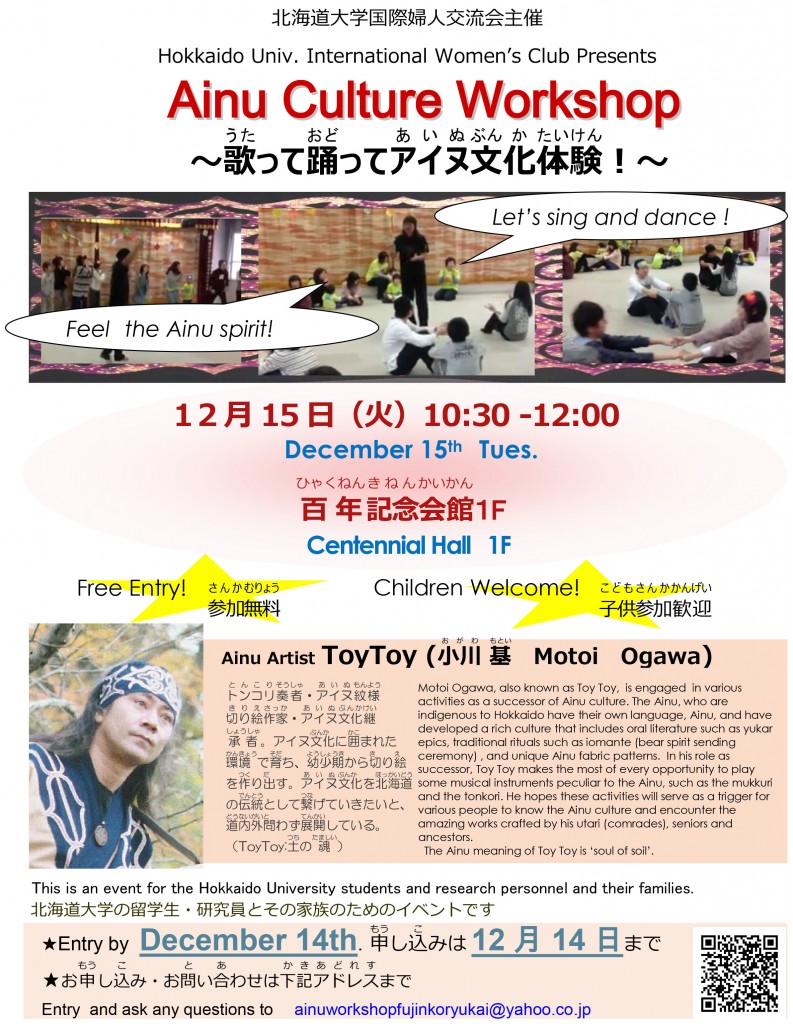 Motoi Ogawa, also known as Toy Toy, is engaged in various activities as a successor of Ainu culture.
The Ainu, who are indigenous to Hokkaido have their own language, Ainu, and have developed a rich culture that includes oral literature such as yukar epics, traditional rituals such as iomante (bear spirit sending ceremony) , and unique Ainu fabric patterns.
In his role as successor, Toy Toy makes the most of every opportunity to play some musical instruments peculiar to the Ainu, such as the mukkuri and the tonkori.
He hopes these activities will serve as a trigger for various people to know the Ainu culture and encounter the amazing works crafted by his utari (comrades), seniors and ancestors.
The Ainu meaning of Toy Toy is 'soul of soil'
Date: December 15, 2015
Time: 10:30-12:00
Venue: 1F, Centennial Hall 
Charge: Free
Language: Jpn/ Eng
Register by December 14th.
Registration & questions: ainuworkshopfujinkoryukai@yahoo.co.jp