University News | February 19, 2014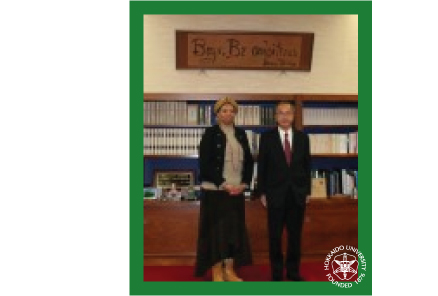 It was our pleasure to welcome Dr. Mohau Pheko, Ambassador of the Republic of South Africa to HU on February 18th.
Ambassador Pheko first visited the Catalysis Research Center and met with Dean Atsushi Fukuoka, and Professor Kiyotaka Asakura. They discussed the Center's recent activities—such as international symposia held in Prague and Strasburg—as well as Nobel Laureate and emeritus professor Akira Suzuki's work. Ms. Eudy Mabuza, Councilor for Science and Technology, showed a strong interest in promoting research cooperation between the universities in South Africa and HU using platinum as a catalyst for industrial usage.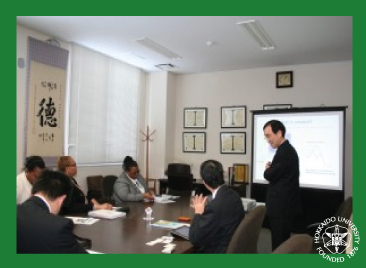 Afterward, they visited the Northern Advancement Center for Science and Technology and Center for Innovation and Business Promotion where they received a briefing from Director, Kimihiro Ito and Chief Officer, Hiroshi Suetomi.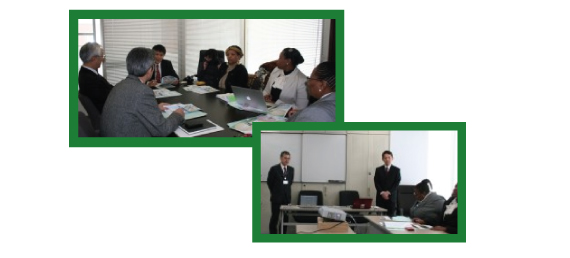 Following these visits, they were welcomed by President Yamaguchi in his office and he explained the University's long-term relationships with the universities in Africa, in the area of veterinary science research cooperation, and the HU Lusaka Office. Vice-President Ichiro Uyeda and Lusaka Office Director, Professor Masahiro Okumura gave the delegation news of our new partnership with North West University where we concluded a memorandum of understanding earlier this month at Potchefstroom. The Ambassador stressed that continuous active collaboration is most important to a strong relationship.
The delegation's final visit was to the Faculty of Letters. Dean Kazuyori Yuhazu, Professor Masaki Yuki, and Associate Professor Susumu Ohnuma explained their research in the field of behavioral science.