University News | July 09, 2018
​I-HoP (Hokudai International Human Resource Development Program) is conducting a web-based career plan survey for all international students and scholars from abroad (Master's course, Doctoral course and Post-doctoral researchers). The survey is essential for planning and fine-tuning career support programs such as "Career Counseling in English," "Japanese e-learning support," "Transferable Skills Seminar" or "PhD Lunch Talk" which I-HoP is providing.
You can access the following URL from your smartphone or PC to answer. Thank you in advance for your participation.
https://questant.jp/q/ihopsurvey2018 
If you have questions or want to know more about I-HoP, please contact:
Front Office for Human Resource Education and Development
I-HoP
Hokkaido University
ihop@synfoster.hokudai.ac.jp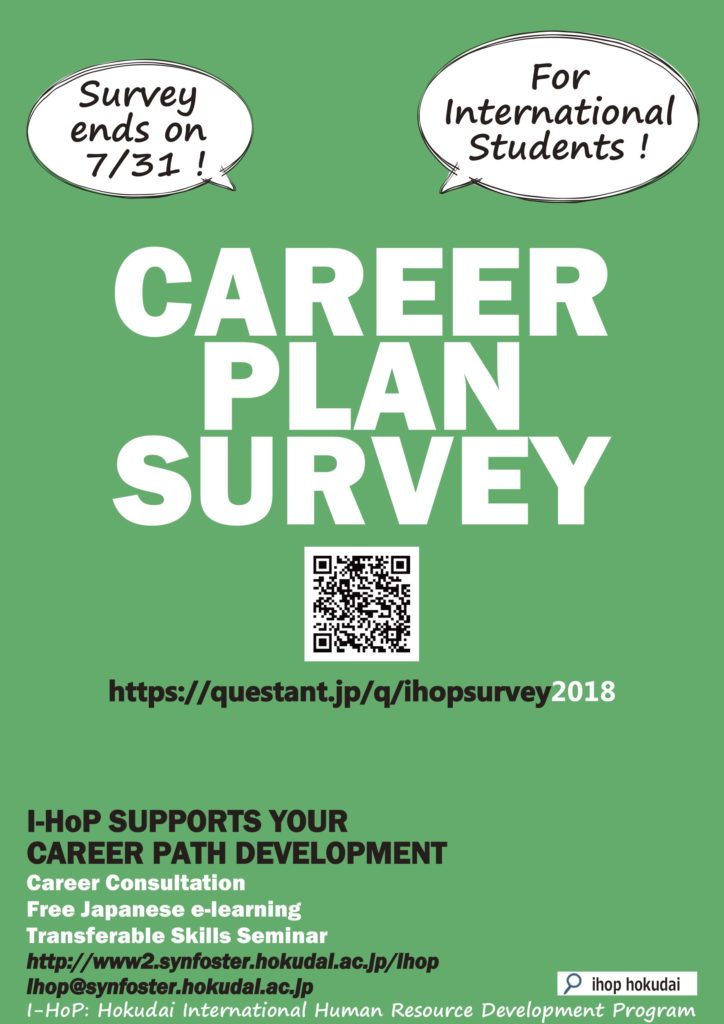 ---