Finished
Jun

19

2019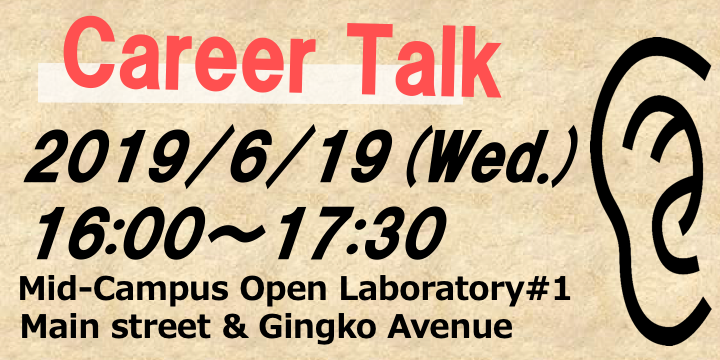 Talking event with senior international students! How they have carried out their university life? How they have started and completed their syukatsu (job hunting in Japan)? The two senpai (senior students) will talk to you their experiences and give you some advice.
Lecturers
Mr. Li, Faculty of Engineering, DC3
Mr. Albert Rodriguez Mulet, Faculty of Science, DC3
Date and time
Wednesday, 19 June 2019, 16:00 – 17:30
Location
Mid-Campus Open Laboratory Building#1, 1st floor
South-East corner of Main Street & Gingko Avenue
Eligibility
Hokkaido University graduate school students and postdocs whose native language is NOT Japanese
Application deadline
Wednesday, 19 June 2019, at 13:00
Max participants
30
How to register
Please click here to register. You will also need to be registered in the Hi-System. If you do not receive a confirmation e-mail within three business days after registration, please contact I-HoP.
Inquiries
International Human Resource Development Program (I-HoP)
ihop@synfoster.hokudai.ac.jp
011-706-2157