University News | November 13, 2017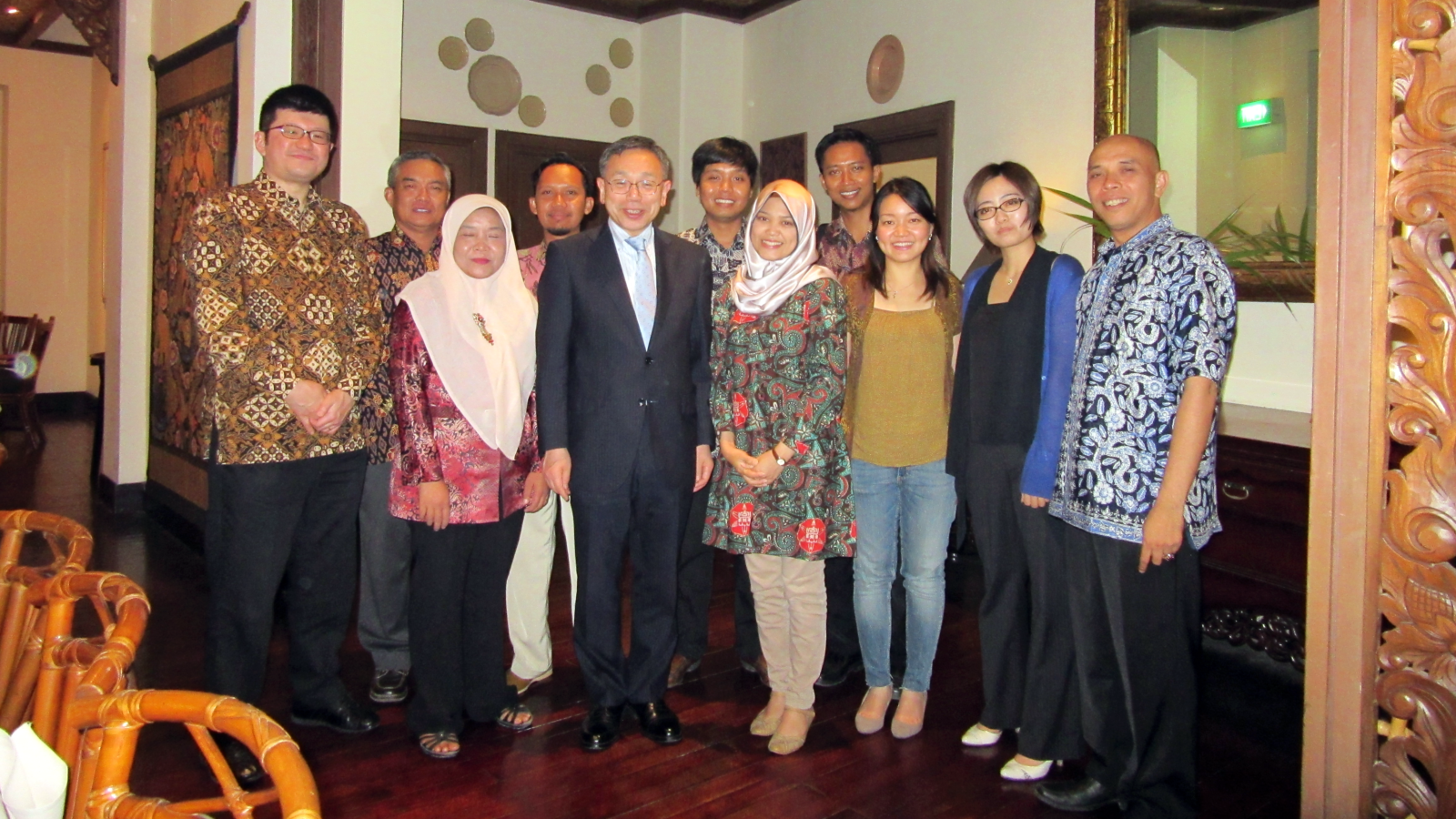 Professor C. Hanny Wijaya of Bogor Agricultural University, one of Hokkaido University's ambassadors and Chairperson of the Hokkaido University Alumni Association in Indonesia, organized a dinner meeting with Indonesian alumni and President Nawa in Surabaya, the Republic of Indonesia on October 23rd.  Although Professor Wijaya was unable to, 8 alumni attended the dinner.  Some of these alumni now work for leading universities in Indonesia such as Bogor Agricultural University and Palangkaraya University, while some are employed with government agencies.
The meeting provided an excellent opportunity for the alumni to share their experiences and activities after their graduation, their memories of when they attended Hokkaido University and plans for future collaborations with the university. President Nawa was delighted to hear their many stories, and encouraged them stay involved with Hokkaido University as well as to continue developing relations between Japan and Indonesia.