Finished
Aug

06

2018 ~ Aug

08

2018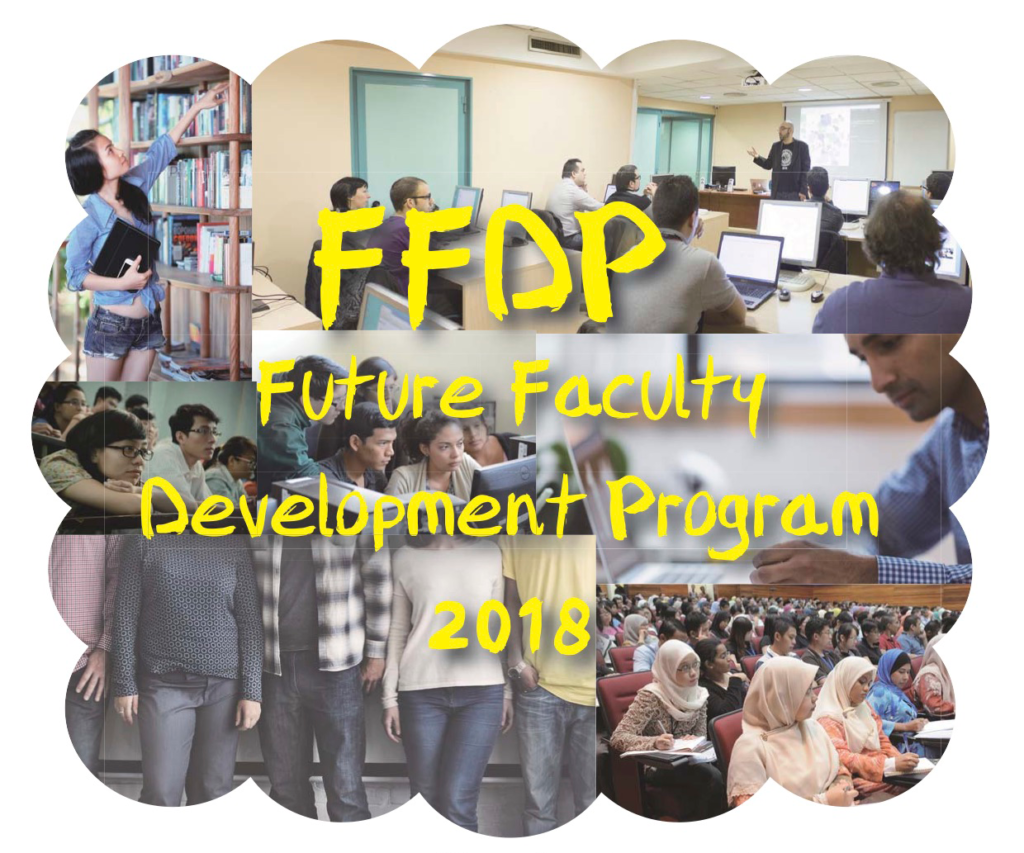 Course Description
A successful career in academia requires the ability to teach, publish, and present to international audiences!
Join us in the Future Faculty Development course to gain hands-on practice and concrete strategies to teach complex concepts in your discipline, communicate your research at conferences and through internationally recognized journals, and network with colleagues in both academia and industry.
Through interactive activities and feedback from course instructors, participants will have the opportunity to enhance their teaching and communication skills for future faculty careers.
Course Goals
By the end of the course, participants will be familiar with strategies for:
Facilitating active learning in diverse classrooms
Giving and receiving constructive feedback to students and peers
Presenting their research to interdisciplinary audiences
Networking and presenting at international academic conferences
Publishing their research, by communicating effectively with journal editors and reviewers
Communicating their skills during the academic job search process
How to apply
Applications are accepted online through the official event page by the Center for Teaching and Learning until the maximum capacity (40 ppl) is reached.
■ Date and time 
8/6/2018–8/8/2018, 9:00–16:00
■ Location
Hokkaido University Multimedia Education Building, 3th floor, Studio type Seminar Room (Kita 17, Nishi 8, Kita-Ku, Sapporo)
■ Lecturers
Nanda Dimitrov
(Director, Teaching Support Centre, Western University, Canada)

Aisha Haque
(Associate Director, Teaching Support Centre, Western University, Canada)
■ Target
Doctoral and Master course students who want to become a faculty. 

■ Language
English

■ Certification
Those completing the course will be awarded a Certificate of Completion with Western University TSC and Hokkaido University CTL name.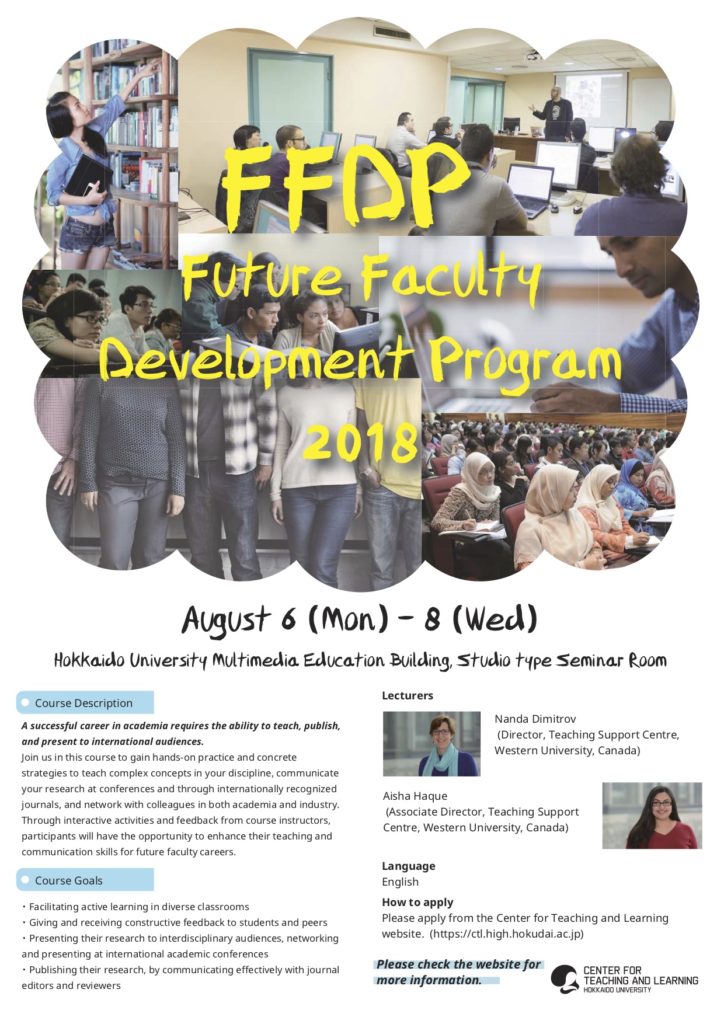 ---