University News | October 21, 2013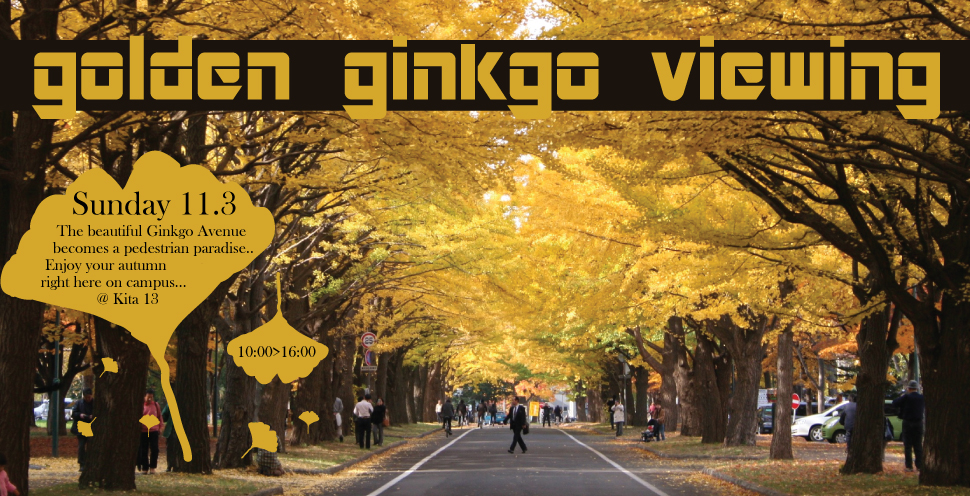 Ginkgo Avenue on November 3 will close to traffic as we invite the public onto campus for the once a year amazing sight of the Ginkgo trees turning gold.
Ginkgo Avenue which stretches east-west along Kita-13 through the University, attracts a huge amount of visitors each and every year. The avenue, over 380m long and consisting of 70 trees is an amazing sight on this day. Even the most amateur photographer can take magazine quality shots! Come down!