University News | January 31, 2014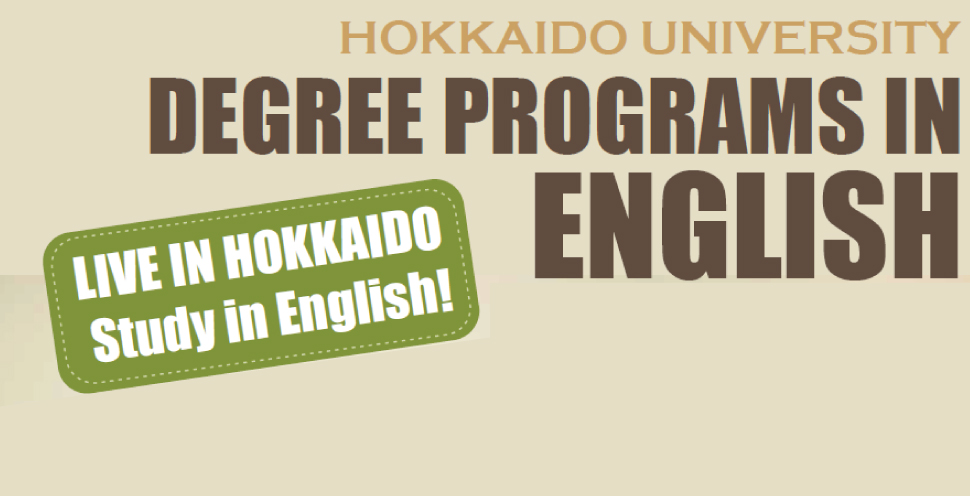 Launching mid February, Hokkaido University has a brand new brochure which lists ALL our full degree programs in English.
The programs in this brochure are taught and supported entirely in English, and are designed to open our doors to students from around the world who are seeking to enroll in top-class degree programs in Japan.
Choose from Chemistry, Agriculture, Natural Science, Vet Science, Japanese Studies and many many more subject areas.
You can download your copy here!