Finished
Oct

01

2021 ~ Oct

15

2021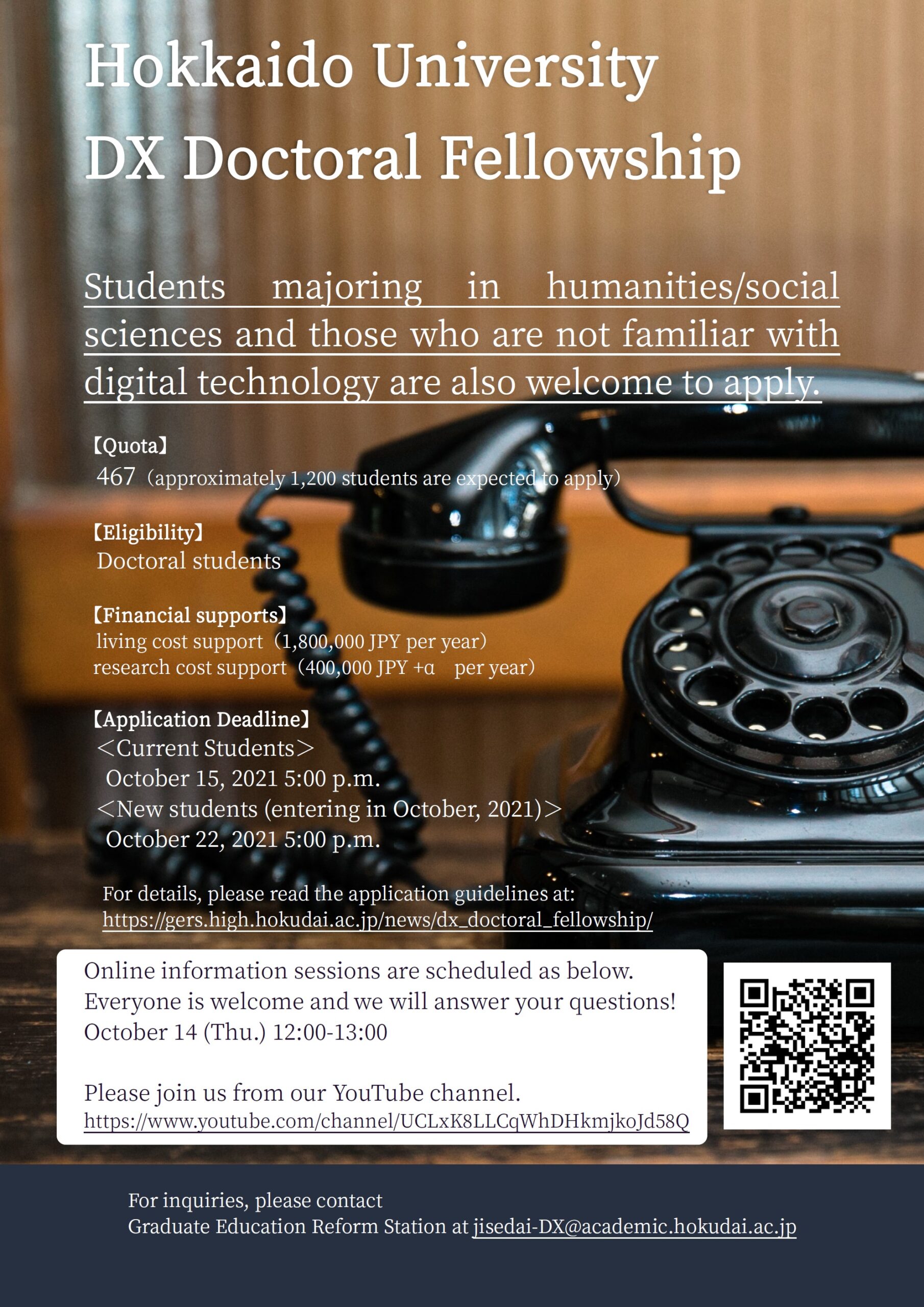 The Hokkaido University DX Doctoral Fellowship is currently accepting applications from students who are enrolled in a doctoral program at Hokkaido University as of October 1, 2021.
This program is also open to doctoral students in the humanities and doctoral students who are not familiar with digital technology.
Current doctoral students, you still have a chance to be hired.
Please take a look and apply!
Program explanation with English subtitles: https://www.youtube.com/watch?v=JNNu4BuCN7g
*Application Deadline::Friday, October 15, 17:00
*Click here for more information about application: https://gers.high.hokudai.ac.jp/news/dx_doctoral_fellowship/
*The online information sessions will be given in Japanese, but international students are still welcome to join.