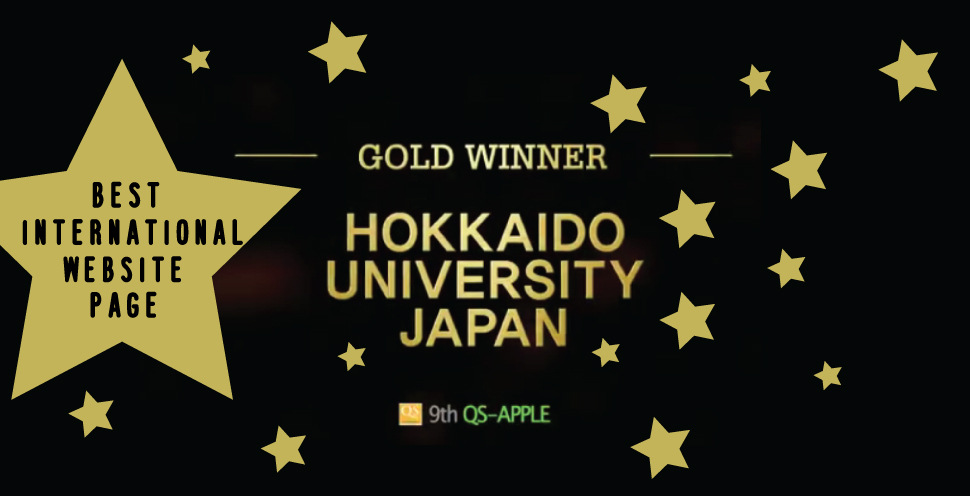 The Hokkaido University English Website which was renewed on April 30, 2013 took home the Gold Award for 'Best International Website' for a University at the QS-Apple Conference.
These awards recognize the importance of creative and compelling designs in effective communication and brand building for universities in Asia.
The competition was open to all 4th QS-APPLE participating institutions with registered delegates, exhibitors, advertisers or sponsors.
We are delighted to receive the award!
Best International Website Page