Finished
Jun

01

2018 ~ Jun

03

2018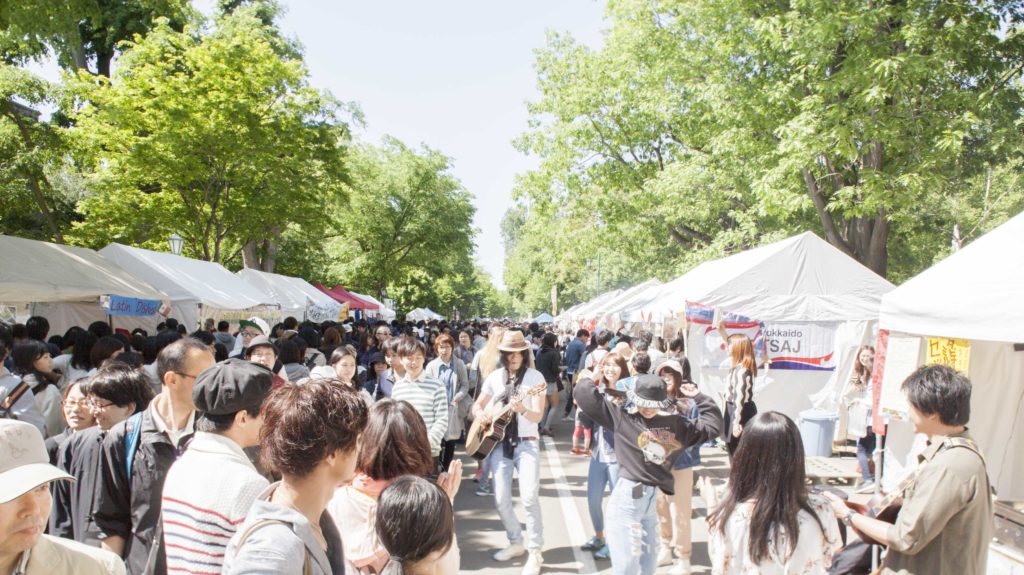 Hokudai-sai, the Hokkaido University Festival, is a lively 3-day event bringing together students and university clubs, allowing them to showcase their expertise and activities. It is comprised of 10 festivals, including the International Food Festival where international students and associations set up food stalls so visitors can experience cuisine from all over the world. Examples of activities include the Nire Rock Festival, Haunted House, and student performances. 
■ Time and date
6/1/2018 (Fri.) to 6/3/2018 (Sun.)
■ Place
Sapporo Campus
Please bear in mind that it is prohibited to consume alcohol during the festival on campus. 
The university will be incredibly busy during the festival. Please refrain from driving your car or riding your bicycle into campus grounds. 
We welcome everyone to come and enjoy the festivities!