University News | July 26, 2019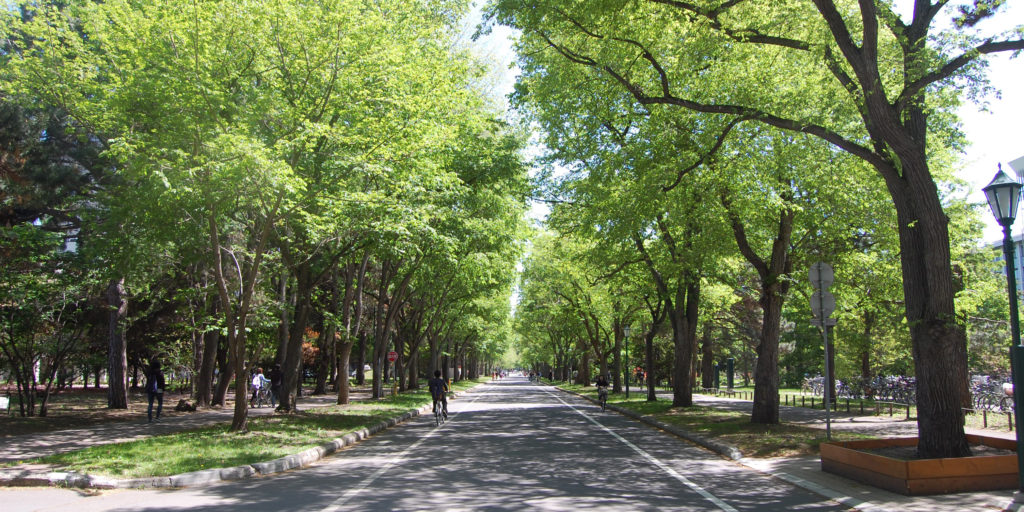 The International Green Gown Awards, endorsed by the United Nations Environment Programme, recognize universities and colleges for their excellence as leaders of sustainability. The finalists are selected based on the UN's Sustainable Development Goals.
Hokkaido University was selected as one of the finalists for the 2019 Sustainability Institution of the Year Award. The theme of the university's proposal was "Co-creating Sustainability on Campus: Collaborative Scheme of Faculty, Staff and Students through Actions Triggered by Sustainable Campus Assessment System."
The Sustainable Campus Assessment System (ASSC) was adopted to create collaborations between any affiliate on or off campus for its improved sustainability. The ASSC has triggered a number of initiatives across Hokkaido University, including the addition of sustainability courses in the Hokkaido Summer Institute and participation in the Asian Sustainable Campus Network and International Sustainable Campus Network. It has also resulted in a 7% energy reduction from 2010 to 2017.
Although Hokkaido University was not announced as the winner of the award earlier this month, the university plans to continue its efforts towards sustainable research, education, collaborations, and campus developments.
Written by Katrina-Kay Alaimo, Ph.D.