University News | November 06, 2013
Last week Hokkaido University took home the GOLD prize for Best International Website for this English Website.
In conjunction with the 9th QS-APPLE conference and exhibition, QS Asia held the 9th QS-APPLE Creative Awards to recognize the importance of creative and compelling designs in effective communication and brand building. The competition was open to all 9th QS-APPLE participating institutions. This year, we entered the 4th category as this website was launched April 30, 2013.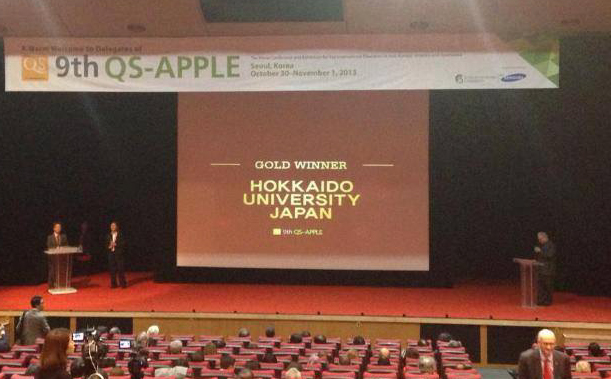 Award Categories
The three prize—gold, silver and bronze—was awarded for each of the following four categories:
• Most Creative Corporate Institution Video
• Best International Print Advertisement
• Best International Student Recruitment Brochure
• Best International Website Page – HOKKAIDO UNIVERSITY
Congratulations to all involved in the Office of International Affairs. A special thank you to SPACETIME, the website designers for their dedication and hard work.