University News | January 19, 2016
As a result of the international contest for Hult Prize last December, Hokkaido University Team was shortlisted as one of the 2016 Hult Prize Regional Finalists to compete with the other prominent contenders all over the world in Boston, USA. The regional finals are scheduled in March.
Way to go, Hokudai team and good luck! 
Hult Prize Hokkaido University Team's Facebook page:
https://www.facebook.com/Lets-Engage-in-HULT-1713724258859501/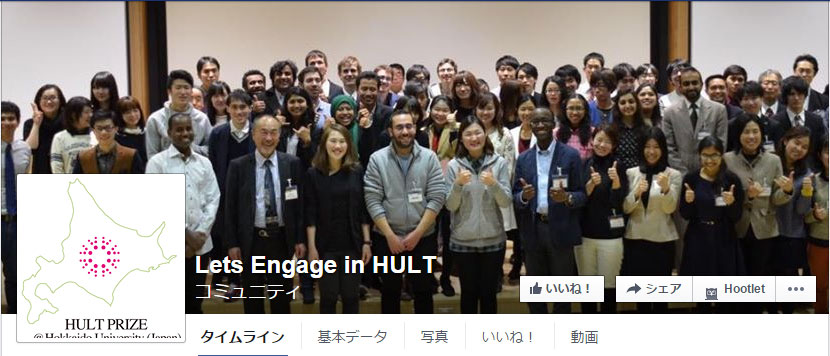 What is the Hult Prize?
The Hult Prize is an international start-up accelerator driven by students and run by the Hult Prize Foundation in Collaboration with the Clinton Global Initiave (CGI).
Every year students around the world compete at their schools and advance to the finals in New York where winners will be awarded with USD 1 million and are mentored by international business leaders.
For more information, visit the official site.