University News | June 14, 2019
Earlier this year, the Indonesian Student Association of Hokkaido (PPI-H) held its 16th Hokkaido Indonesian Student Association Scientific Meeting (HISAS 16) to discuss "Integrated Science for Improving Disaster Risk Management in Indonesia." The meeting took place at the Graduate School of Environmental and Earth Science of Hokkaido University on March 16, 2019, and was attended by 78 participants from Japan and Indonesia.
HISAS was initiated in 2001 and has been held annually since 2003 to enhance cross-disciplinary scientific exchanges among young Indonesian researchers. "Considering that many disasters have struck both Japan and Indonesia in the past years, the comprehension of disaster risk mitigation is becoming compulsory," said the Chairman of HISAS 16 Philip Anggo Krisbiantoro explaining this year's topic. Prior to the meeting, HISAS's committee received 150 research papers relating to the topic and accepted 41 of them. The authors of the accepted papers were invited to HISAS 16 to present their work.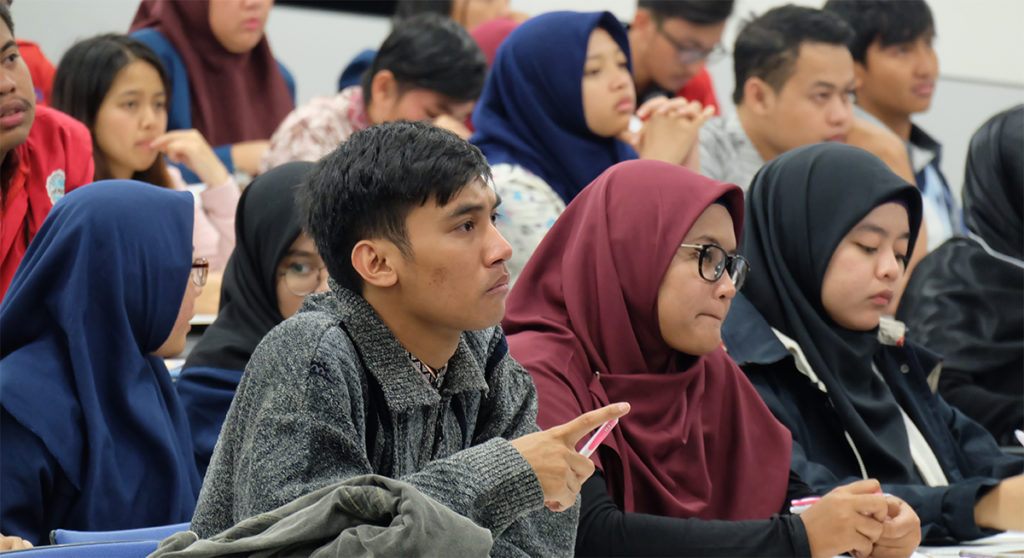 "The meeting started off with a keynote by Professor Yuichiro Tanioka from the Institute of Seismology and Volcanology at Hokkaido University who described the ring of fire and tsunamis in Indonesia. Between scientific sessions, we also held a Networking and Sharing session inviting Professor Christofora Hanny Wijaya from Bogor Agricultural University who, when she was a student, initiated an association which later became PPI-H. She is now a chairperson of Hokkaido University Alumni Association in Indonesia and also a Hokkaido University Ambassador since 2016," says Audina Amanda of the HISAS 16 PR team.
PPI-H is one of the very active associations formed by international students in Hokkaido. "PPI-H is home for around 40 Indonesian students in Hokkaido and it provides a platform where we can help each other to solve day-to-day problems we face away from home," says Givo Alsepan, the President of PPI-H. "We maintain close relationships with our alumni and short-term visitors to make our community truly helpful and meaningful." Besides HISAS 16, PPI-H actively participates in university festivals and cultural events in Hokkaido to introduce Indonesian culture.
The accepted papers will be published in HISAS 16's proceedings later this year.
Written by Naoki Namba