Finished
Oct

03

2018 ~ Oct

04

2018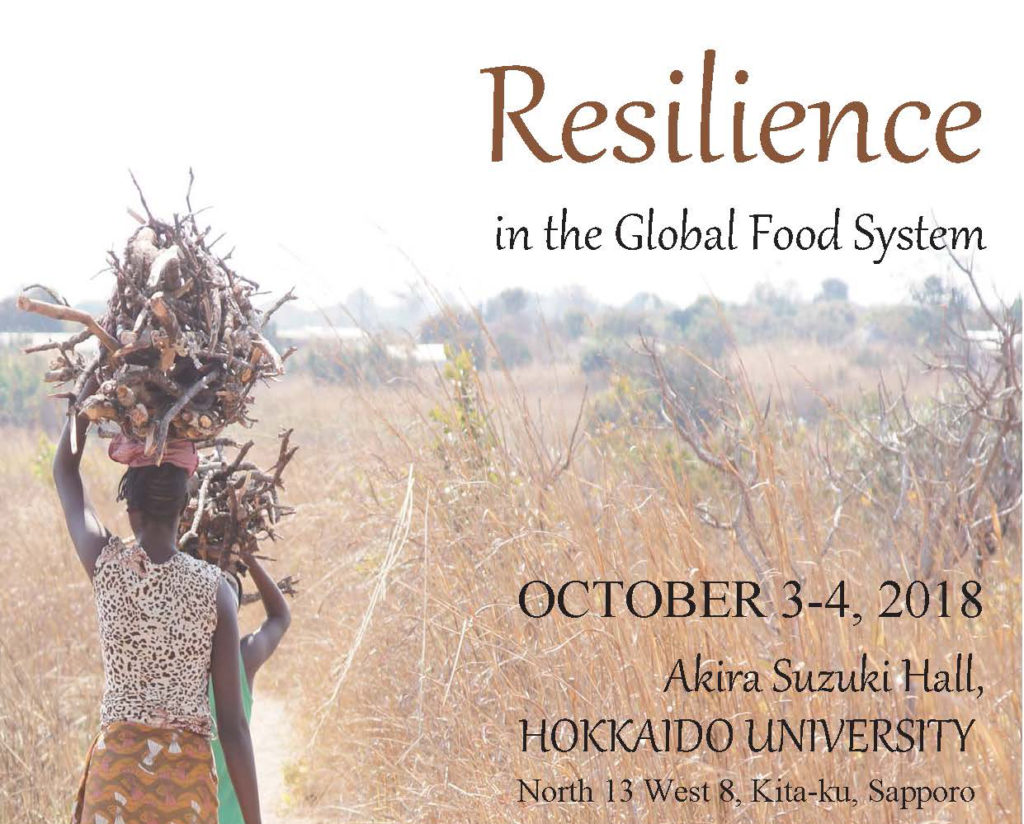 The Global Station for Food, Land and Water Resources, Global Institution for Collaborative Research and Education (GI-CoRE) is pleased to announce an  upcoming international symposium from October 3rd to 4th, 2018.
This symposium will offer lectures on the latest topics of advanced research and discussion to promote interdisciplinary research, ranging from sensing, ICT technologies, soil conservation, and genetic manipulation to technologies to utilize water and biomass, etc., in order to solve issues on global food resources and regional revitalization at the same time.
Anyone interested in the theme will be welcomed to attend.
Dates and Time:   
Wednesday, October 3rd 2018, 10.00-17.30 (TBD) and Thursday, October 4th 2018, 10.00-16.30 (TBD)
Venue:   
Suzuki Akira Hall
Frontier Research in Applied Sciences Building
Language:   
English (Interpretation services will not be provided) 
Main Speakers:   
Vice President Taneli Kolstrom, Natural Resource Institute Finland
Professor Juming Tang, Washington State University
Professor Noboru Noguchi, Research Faculty of Agriculture, Hokkaido University
*Details available on the program
Registration:   
No advance registration required
Inquiries:   
Global Station for Food, Land and Water Resources, Global Institution for Collaborative Research and Education (GI-CoRE), Hokkaido University
Contact email: gsf[at]oia.hokudai.ac.jp 
Organiser:    
Global Station for Food, Land and Water Resources
Global Institution for Collaborative Research and Education (GI-CoRE)
Hokkaido University
Co-organisers:   
Graduate School of Global Food Resources
Research Faculty of Agriculture
Faculty of Engineering
Research and Education Center for Robust Agriculture, Forestry and Fisheries Industry