Event | November 25, 2019
Finished
Nov

25

2019 ~ Nov

26

2019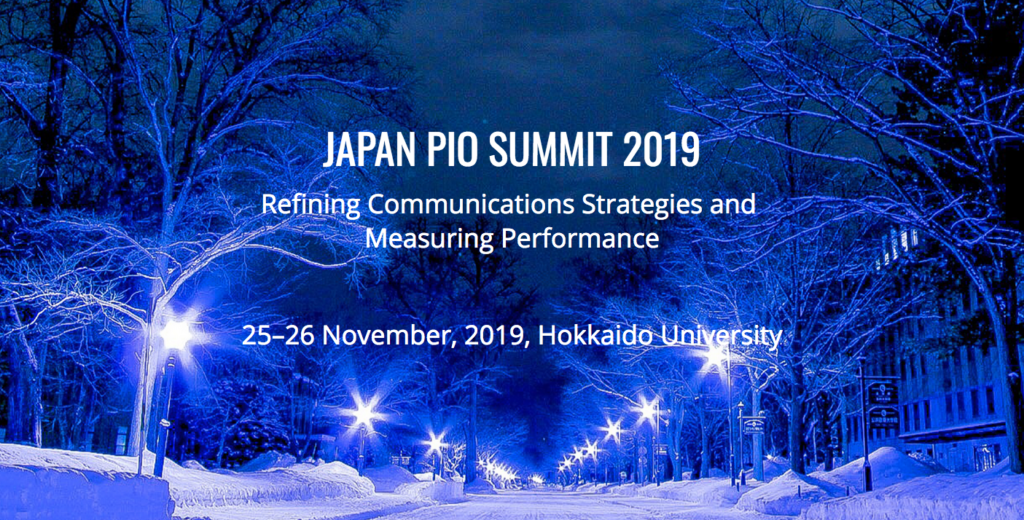 How can we measure the performance of our public relations activities?
Japanese universities and research institutions are producing an increasing number of press releases and other content, particularly related to science communication, in both English and Japanese. Institutions must now ensure that these activities are utilized and entrenched as a vital and permanent part of communications activities.
Public Information Officers, or PIOs, should be able to strategize, measure, and refine their activities to achieve suitable outcomes and show that resources are being used efficiently. This meeting will bring together PIOs as well as other science communicators from across Japan to examine how we can set goals and measure our performance, and to seek to define preliminary metrics to measure activities.
Visit the Japan PIO Summit website for more information.
Title
Japan PIO Summit 2019
Date and time
Monday, 25 November 2019, 13:00 – 20:00
Tuesday, 26 November, 2019, 9:00 – 15:00
Location
Hokkaido University Conference Hall
Language
English (simultaneous interpretation in Japanese provided)
Inquiries 
International Public Relations Team
Public Relations Division
General Affairs and Planning Department
pr@oia.hokudai.ac.jp