Finished
Aug

29

2019 ~ Sep

28

2019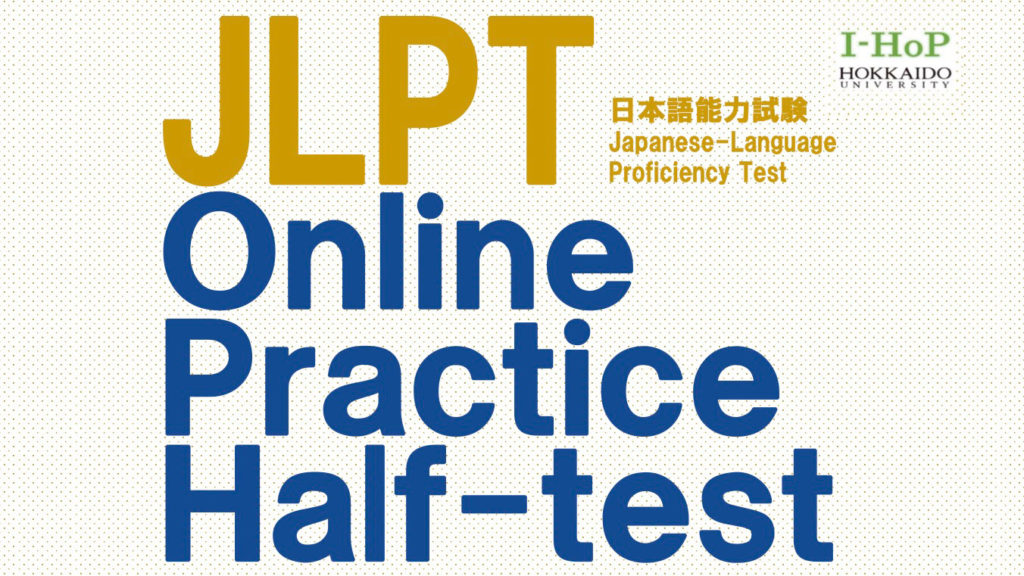 I-HoP strongly supports international graduate students and researchers in improving their Japanese language skills. The JLPT (Japanese Language Proficiency Test) certification may be required for your future career in Japan. It is important to systematically study since the test is held only twice a year. 
Now, I-HoP  is offering a free e-learning opportunity, the "JLPT Online Practice Half-test," provided by Ask Publishing Co., Ltd. It is planned to be offered continuously during this year, so you can keep practicing and aiming for a JLPT Certification.
The JLPT Online Practice Half-test
The JLPT Online Practice Half-test is an e-learning practice test for the JLPT (for each level, from N5 to N1) that is half as long and takes half as much time as the real JLPT test. It can be taken anytime on your computer or smartphone, and you can see your results simply by clicking on the scoring button. This will display not only your total score, but also show your score broken down by section, scoring section and subject. Your strong and weak areas will be displayed to make it easier for you to figure out what you need to focus on in your studies.
Eligibility
Hokkaido University graduate school students, Postdocs and research students (who are continuing their study at graduate school) whose native language is NOT Japanese.
Tuition
Free (paid by the university)
E-learning access period
From Thursday, 29 August to Saturday, 28 September 2019
Registration period
From Friday, 9 August to Thursday, 22 August 2019
Max participants
50
How to register
You will also need to be registered in the Hi-System. Please click on the button on the left-hand side of the page of your level (N1~N5) on the official event page here.
You will receive your e-learning account and password later. Your account will be valid for 1 month. 
Inquiries
International Human Resource Development Program (I-HoP)
ihop@synfoster.hokudai.ac.jp
011-706-2157