Research Highlight | August 01, 2022
This series of interviews introduces the five Principal Investigators (PIs) of 創成特定研究事業 (sōsei tokutei kenkyū jigyō), the university-wide interdisciplinary research promotion program to foster early- and mid-career researchers.
Forecasting technology in meteorology and climatology has been steadily evolving along with advances in observation and data analysis technology, and is now entering the phase of applying machine learning to meteorological big data.
The project, Advanced and Applied Prediction Research for Tomorrow's Field Science, led by Professor Shoshiro Minobe (Faculty of Science), was created to realize world-leading basic research and socially useful industry-academia collaboration. The project aims at the further development of Earth Sciences research at Hokkaido University through the aggregation of knowledge across disciplines.
Q: Please tell us about the background and purpose of forming this project.
Shoshiro Minobe: Today, forecasts provided by meteorology and climatology have a wide range of impacts on the real world, including daily life, agriculture, fishery, transportation, industries such as renewable energy, and international policy. On the other hand, the increasing spatial and temporal density of forecast data, as well as the increasing number of forecasts, has led to the transformation of weather and climate forecast data into big data. To extract useful information from these data requires powerful computational resources and manpower to process a large number of numerical prediction model results. This has become an issue in research fields around the world. In addition, various attempts are being made in the world to utilize machine learning, which has been growing rapidly in recent years, in combination with weather forecasting.
The fact that we were selected for this special research project and were able to establish an environment for a machine learning system on a scale that cannot be purchased at the level of individual laboratories is an enormous opportunity for research progress.
In addition, considering the future application of forecast data to the real world, organic collaboration between machine learning researchers like Associate Professor Satoshi Oyama (Faculty of Information Science and Technology, Hokkaido University), a member of this project, and meteorology/climatology researchers and researchers in applied fields will be essential. We are now in the process of trial and error to design a collaboration that will provide a win-win relationship for all participants in this project.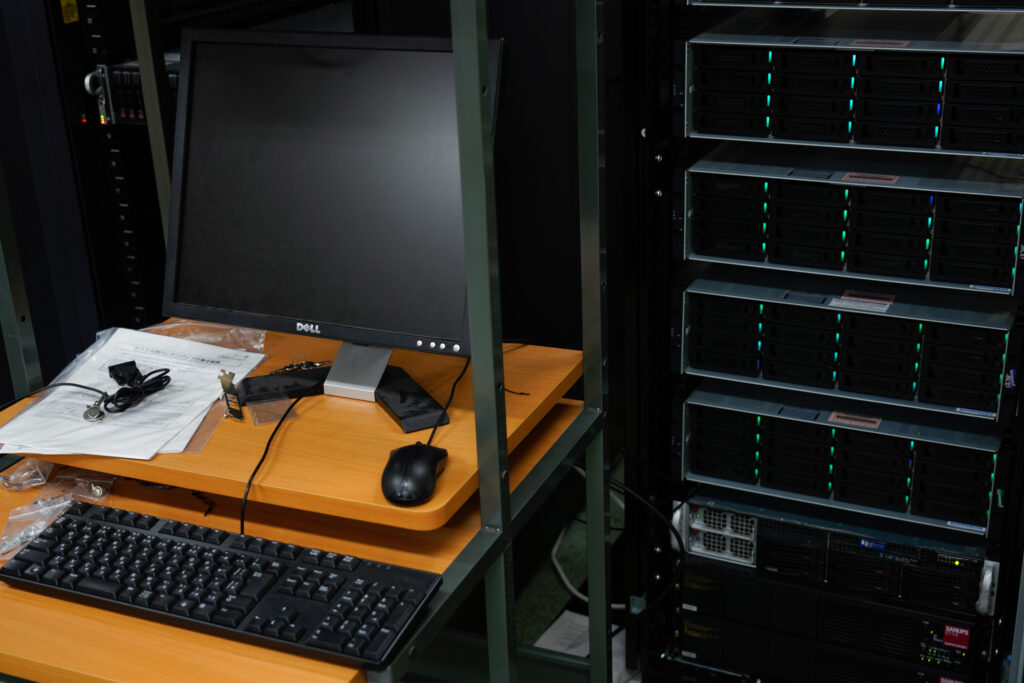 Forecasting is all about how quickly and accurately you can analyse data when you are asked, "What do you think will happen one year (or 30 years) from now?" It is important to be able to make accurate predictions quickly. In order to do so, it is essential to establish a foundation for both the collection of weather/climate big data and a prediction system based on machine learning. The main goal of this project is to conduct world-leading basic research and industry-academia collaboration that is useful to society.
In addition, what is unique about our project is that we are conducting research in two directions together: "advanced" and "applied". On the one hand, the vector for "advanced" research is the world, and on the other hand, the vector for "applied" research is the region close to us, Japan and Hokkaido. We would like to strengthen both the "advanced" and "application" with the knowledge we gain.
Q: What do you mean by the connection between weather and climate data and the real world?
Minobe: In January 2021, Dr. Toru Miyama—a senior researcher at the Research Institute for Value-Added-Information Generation Application Laboratory, Japan Agency for Marine-Earth Science and Technology (JAMSTEC)—and I published a study on ocean heat waves. We found a link between the rise in water temperature, known as ocean heat waves, occurring every summer from 2010 to 2016 off the coast of Hokkaido and Tohoku, and a sharp increase in the catch of yellowtail on the Pacific side of Hokkaido during the same period. Our research into this phenomenon is still at the discovery phase, and we expect that, in the future, the mechanism that causes the phenomenon will be better understood and predictions will be made based on it.
Hokkaido is also a snowy region, and we have all experienced the disruption of transportation by land, sea, and air due to heavy snowfall. Forecast data can also be used for such issues in the transportation industry; what I would like to focus on in the future is the perspective of the natural energy industry and offshore wind power generation.
Plans for offshore wind power generation are currently underway in various parts of Hokkaido because the wind is strong in the area around Hokkaido, making it an ideal location for offshore wind power generation. The reason for the strong winds in mid-latitudes such as Hokkaido is related to the jet stream in the atmosphere. The jet stream is expected to move northward due to global warming. As a result, the distribution of wind over the ocean will change, and the optimal locations for offshore wind power generation may also change. In the first year of this project, we prepared wind data for the next 50 years based on a high-resolution numerical prediction model, and we hope to be able to provide this data to companies and other interested parties in the future.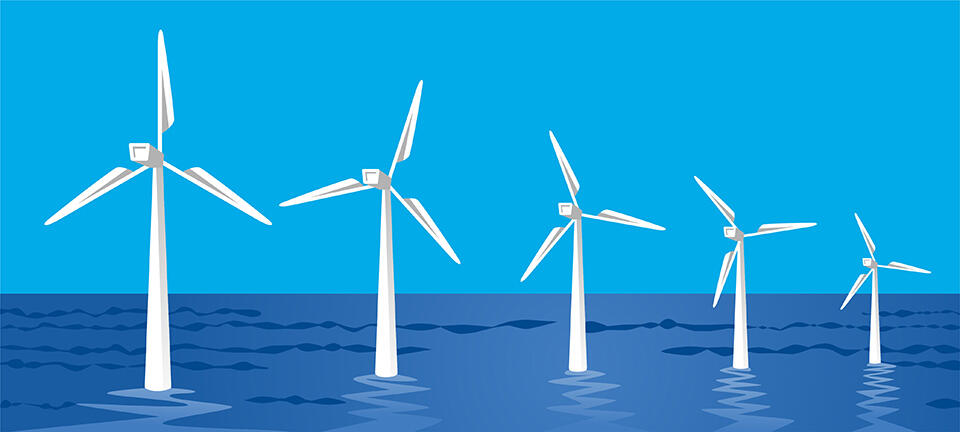 There are already various types of forecast data in the world today, including seasonal forecasts up to one year in advance, multi-year forecasts up to ten years in advance, and forecasts for tens or hundreds of years in the future due to global warming, as I mentioned earlier.
There are always unpredictable uncertainties in the forecasting systems that predict these forecasts, and we are trying to develop new methods to identify biases in these forecasts.
Q: What are the strengths of this kind of research at Hokkaido University?
Minobe: Hokkaido University is strong in the field of geosciences and has long been ranked among the top research institutions in Japan by Clarivate Analytics Japan, Inc., in terms of the number of cited papers in this field. Many of these papers come from a larger number of interlinked departments: the Faculty of Science, to which I belong; the Faculty of Environmental Studies; the Institute of Low Temperature Science; and the Faculty of Fisheries Science.
The Faculty of Fisheries Sciences, located on the Hakodate campus, has two training ships, the Oshoro-maru and the Ushio-maru, which is rare among universities in Japan. Using these ships, it is possible to collect original data on voyages to the North Sea.
While taking advantage of Hokkaido University's unique strength of having such a thick research layer in earth science, our project will strongly advance each goal to further raise the power of Hokkaido University from both "advanced" and "applied" aspects.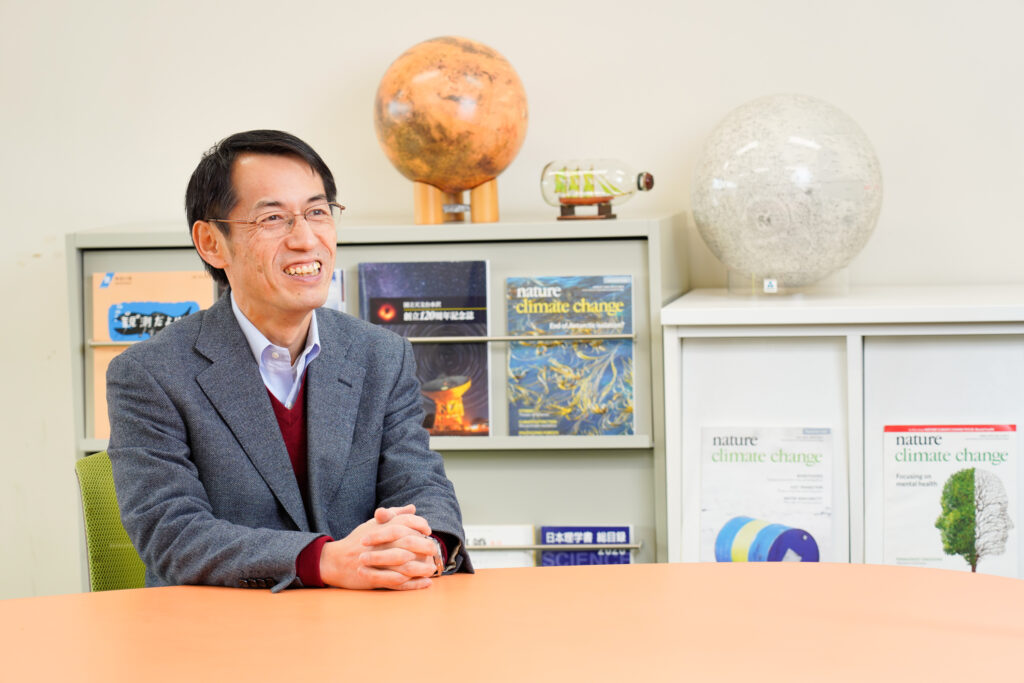 Laboratory Webpage: 
https://www.sci.hokudai.ac.jp/grp/poc/top/english/index.html
The original interview, in Japanese, is available here.
Translated and rearranged by Sohail Keegan Pinto