Event | September 20, 2019
Finished
Sep

20

2019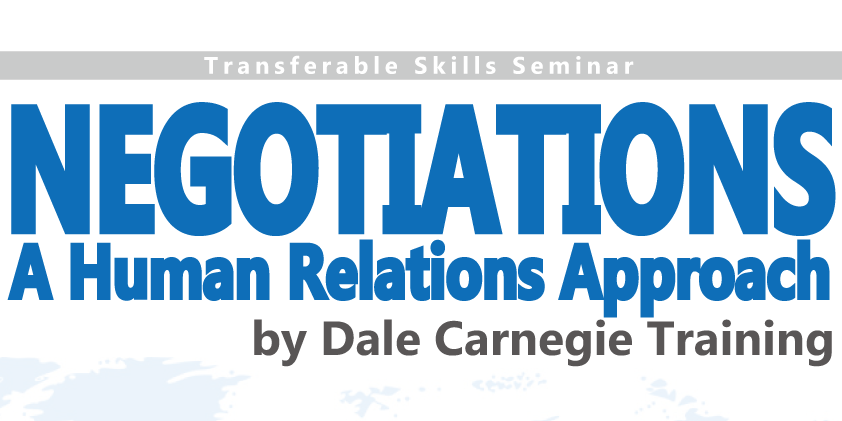 This transferable skills seminar is for young researchers (Doctoral Course, Postdocs, etc.). The seminar will be conducted in English.
Our career success depends to a large extent on the trusting, dynamic relationships that you build at every stage of your professional development. By taking a strategic approach to strengthening key relationships, you give yourselves the best opportunity to make strong, lasting connections with influential individuals. These connections help you to have successful outcomes in current situations and lay the groundwork for future career growth and opportunity.
Disagreements, from time to time, are not only inevitable, but are a natural dynamic that develops between people. Left unresolved, however, these disagreements and conflicts can waste enormous amounts of your time and energy and can affect the bottom line in lost productivity.
Many people actively try to avoid disagreements to maintain a peaceful and cooperative environment. Yet, you can gain so much from people who have different opinions, if you can learn to view these situations as learning opportunities and deal with them in an agreeable and professional way. In fact, research shows that successfully resolving disagreements and issues with work associates or in your personal life ultimately results in greater mutual respect and a more positive relationship.
Regardless of the position you hold in your organization, your work day is a series of negotiations. The ability to use all-win negotiation skills can make all the difference in your negotiating success and is essential to influencing people and facilitating constructive, positive relationships.
Outline
At the completion of this module, participants will be able to:
Examine opportunities for positively impacting professional relationships
Define principles for changing their own behavior to enhance relationships
Commit to timetables for personal change and relationship improvements
Identify personal hot buttons and their role in disagreements
Give others the benefit of the doubt and cushion opinions for greater acceptance
Apply a formula for contributing ideas and disagreeing in an agreeable way
Assess their negotiation skills
Identify qualities of successful negotiators
Generate all-win outcomes through planning and preparation
Apply negotiation approaches to achieve mutually beneficial results
Lecturers
Mr. Greg Story, Dale Carnegie Training Japan President
Date and time
Monday, 20 September 2019, 9:30 – 17:30
Location
5th floor, Creative Research Institution, Hokkaido University
Language
English
Eligibility
Hokkaido University doctoral course students, postdocs and faculty members who are comfortable with discussions in English.
Application deadline
Friday, 30 August 2019
Max participants
25
How to register
Please click here to register. You will also need to be registered in the Hi-System. If you do not receive a confirmation e-mail within three business days after registration, please contact I-HoP.
Inquiries
International Human Resource Development Program (I-HoP)
ihop@synfoster.hokudai.ac.jp
011-706-2157