University News | May 11, 2018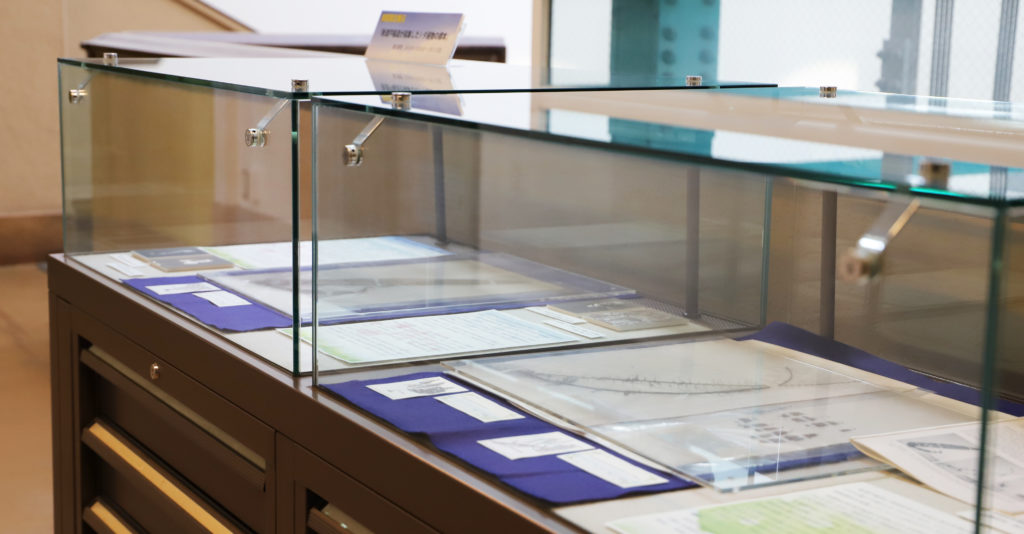 Several fern specimens collected by Nitobe Inazo, a graduate of the second class of Sapporo Agricultural College and Under-Secretary to the League of Nations, also known as the author of BUSHIDO The Soul of Japan, have been discovered amongst an assortment of cultivated and preserved plant specimens from Hokkaido University's earliest era. The specimens are now on display to the public for a special limited exhibition until Thursday, May 31 at The Hokkaido University Museum.
Several fern specimens originally sent to Miyabe Kingo, the first president of the Hokkaido University Botanical Garden, by Nitobe Inazo's wife, Nitobe Mariko (formerly Mary Elkinton), have been discovered in The Hokkaido University Museum's plant specimen vault. According to the specimen's label, the specimens were collected in the West Indies, although the year of collection was not recorded. After undergoing testing, it was revealed that the specimens were collected in February 1912, leading researchers to conclude that it was in fact Nitobe Inazo himself who had collected them. Letter correspondence between Nitobe and Miyabe remains to this day, but it had been unknown that Nitobe had sent Miyabe specimen samples until this discovery.  
The sending of these specimens between the two distinguished scholars Nitobe and Miyabe, who are both deeply tied to Sapporo Agricultural University (now Hokkaido University), indicates the precious nature of the samples themselves, and serves as a testament to their lifelong friendship.
The results of this finding were previously reported in the Journal of Japanese Botany, Volume 92, Issue 6 (December 2017).