University News | September 15, 2016
Open-air cafés with signature green tents are a feature of the Hokkaido University Festival and many other campus events. A variety of unique themed cafés like this have been operated under the Hokudai(meaning Hokkaido University) Café Project since its establishment in 2007 by student and faculty/staff volunteers, whose work is intended to provide a platform for exchange transcending generations and attributes as well as boundaries between college and society. The project was selected for financial support at the Hokudai GENKI Project 2016 grant competition. This annual contest, hosted by the Student Support Division of Hokkaido University's Academic Affairs Department, is designed to promote the implementation of student-organized projects.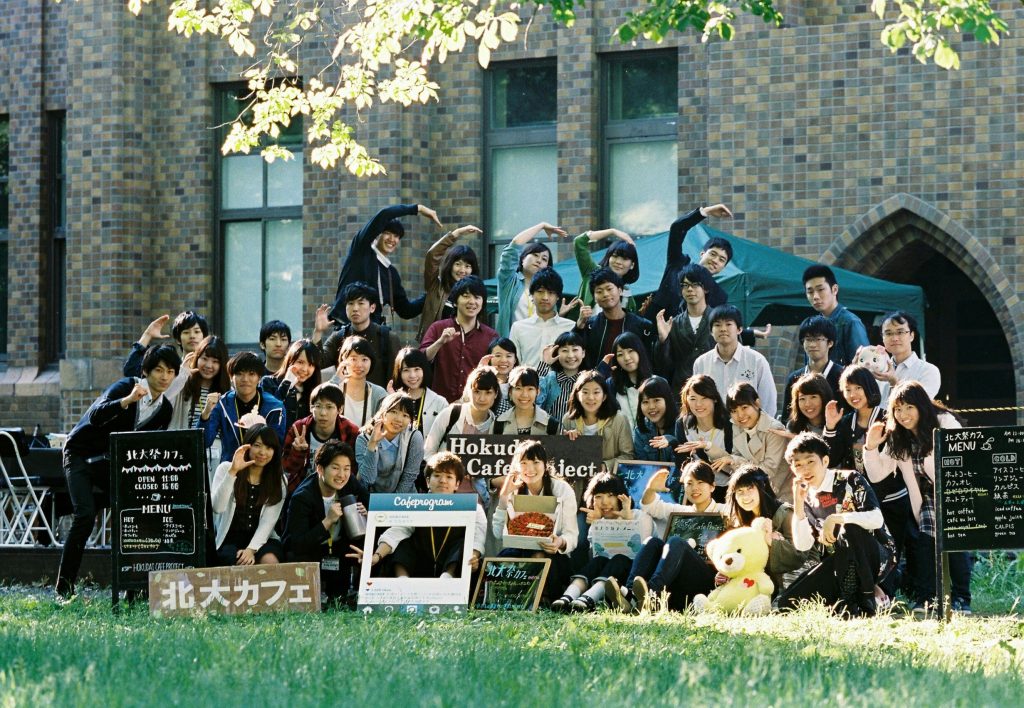 The Café volunteers at the Hokkaido University Festival 2016 (June 2 – 5, 2016)
The project leader, Tsukasa Kawamura (a senior student majoring in engineering), explained that the project is intended to provide café spaces that bring people together to communicate. The most distinctive feature of the project is its donation-based financing, which helps to create an atmosphere of mutual space-sharing between customers and servers in contrast to the conventional consumer/waiter relationship.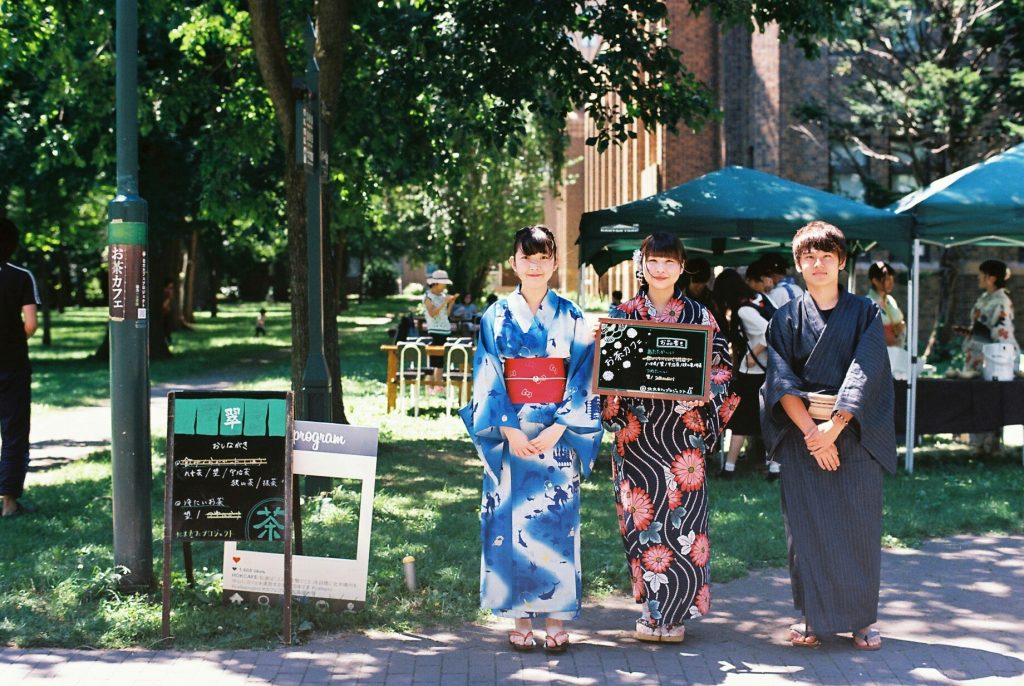 Japanese Tea Café (July 24, 2016)
Another characteristic of the project is collaboration with other student organizations. The initiative is intended to create synergies based on live performances, for example, by members of other student organizations at café venues in return for café operation at their event venues.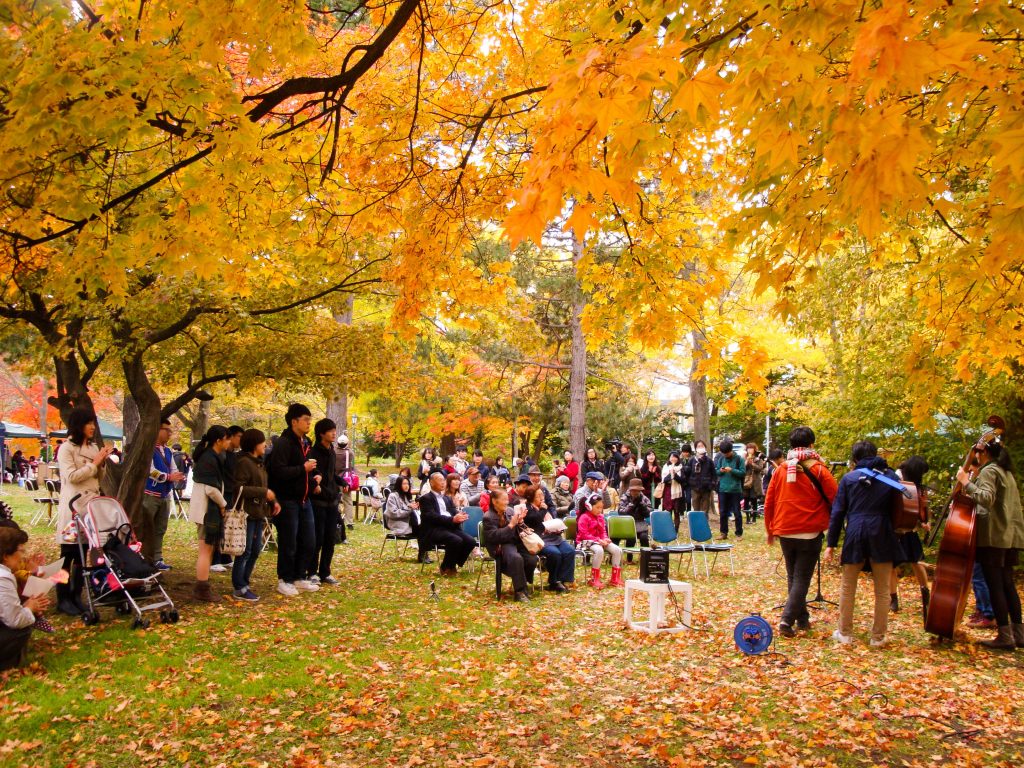 Gingko Avenue Café (October 24 – 25, 2015) during the Konyousai 2015 event
One of the most prominent characteristics of Hokkaido University is the rich natural environment of its Sapporo Campus, which is also a popular tourist destination*. Kawamura expressed aspirations to host cafés in conjunction with other events in order to effectively promote both the natural splendor of the campus and the university's appeal as a platform for exchange via interaction with tourists and local residents.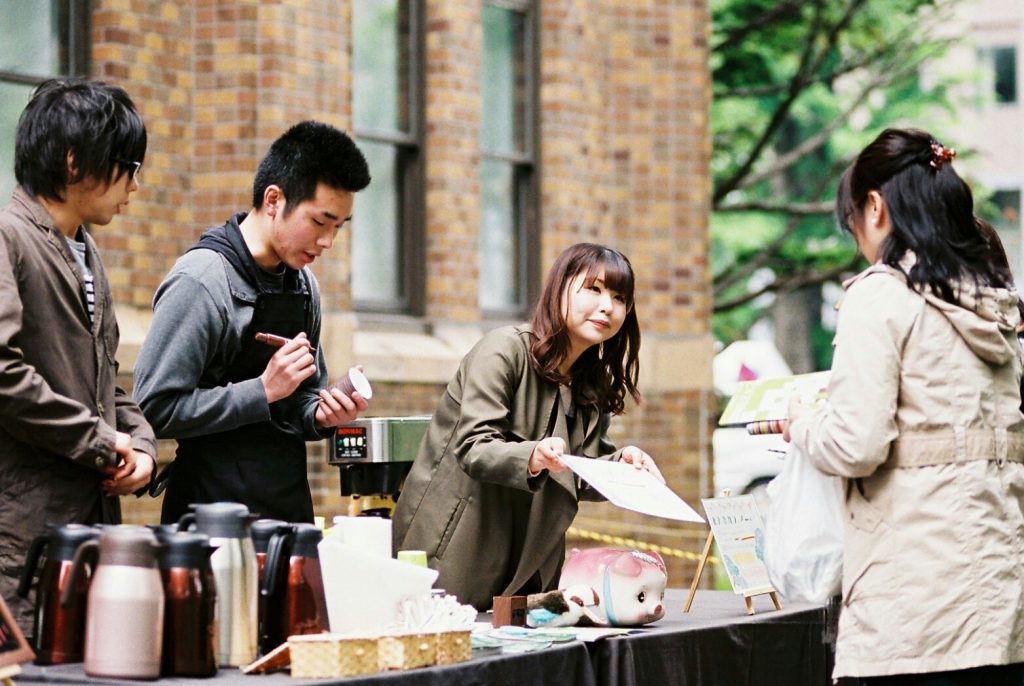 A total of 12 café events were run in 2015. The project's 66 members plan to host around 12 in 2016, and hold weekly meetings to discuss the details. For café schedules, see the official Hokudai Café Project website (Japanese)  and its Facebook (Japanese) and Twitter (Japanese) pages. The project is also on Instagram (#cafeproject).
________________________________
*Travel review website TripAdvisor ranks Hokkaido University Sapporo Campus 4th among 288 Sapporo tourist destinations. The campus has also been recognized with a TripAdvisor Certificate of Excellence – an award given to destinations that consistently receive outstanding reviews on the website.