Finished
May

25

2013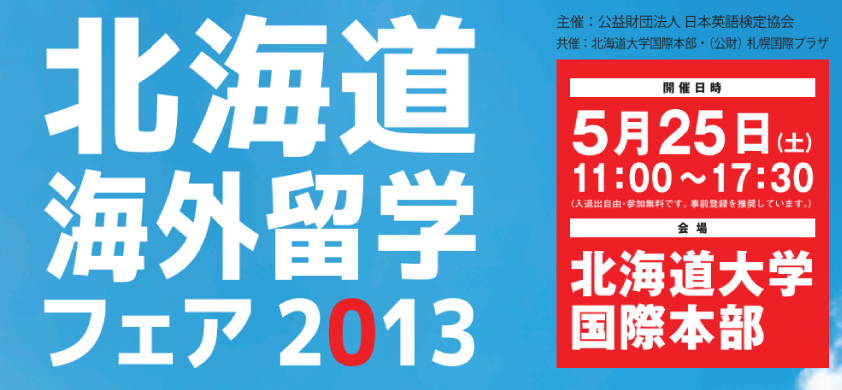 From Hokkaido to the World!
The Eiken Foundation of Japan together with Office of International Affairs and Sapporo International Plaza are hosting a large study abroad fair on Saturday May 25th from 11:00 to 17:30.
The event is designed to provide the latest information on studying abroad to local Hokkaido University students as well as high school students and the general public.
What the day offers –
Information from experts representing a wide range of countries.

One to one consultation regarding studying abroad to USA, UK, Canada, Australia, France, Italy and Finland.
Free information on English examinations ranging from the Eiken to IELTS including past examinations and mock interviews.
Career planning and advice in relation to study abroad.
Information on overseas education institutes, scholarships etc.
 For more information, please email the Eiken Foundation of Japan here or download the brochure.  (Japanese only)
The event is to be held on the 2nd floor of the Office of International Affairs – Entry is Free.