Finished
Jun

09

2016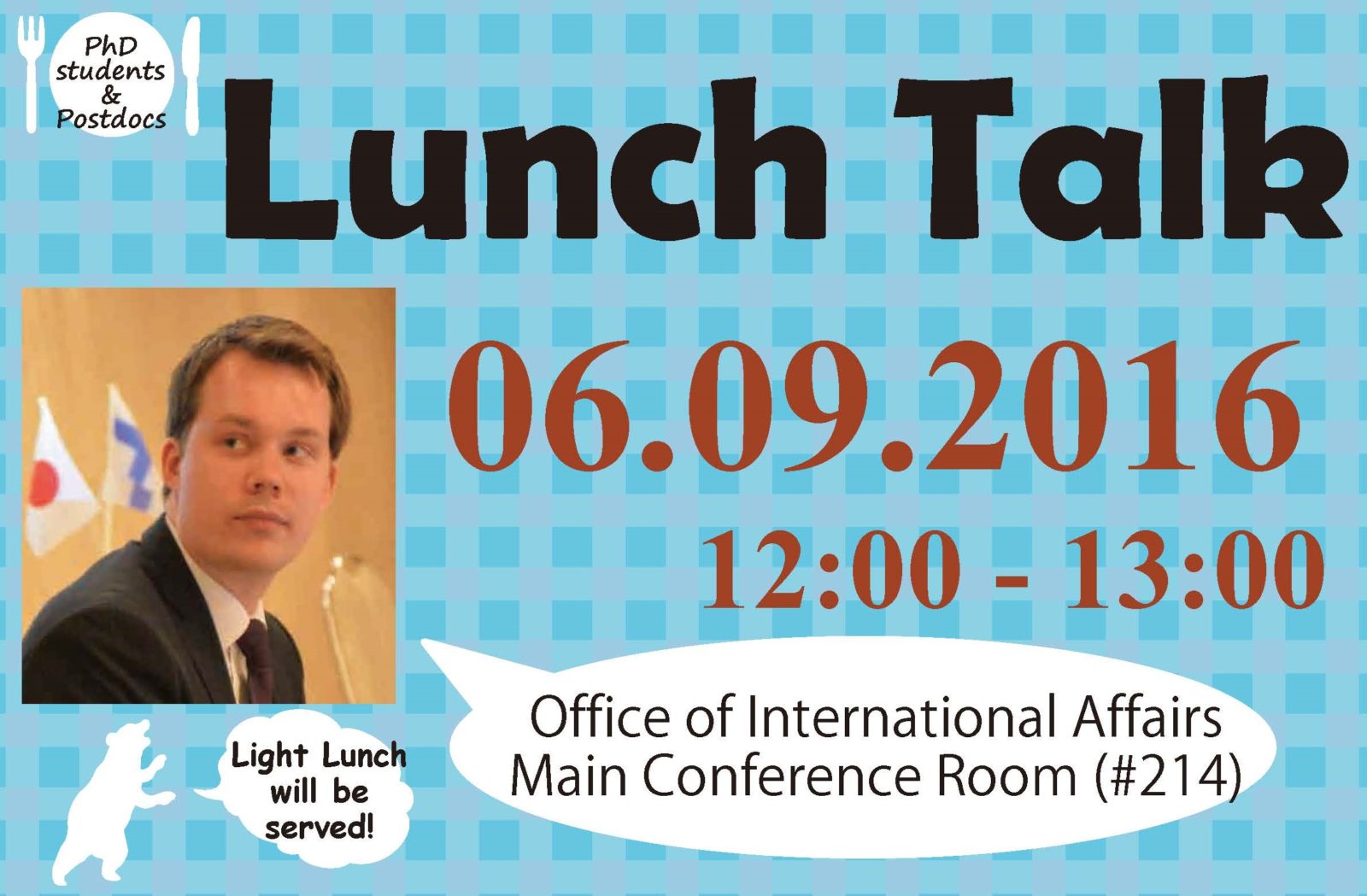 This seminar is for international researchers (DC, PD). Seminar will be conducted in English.
Come and join the I-HoP's new program for international DC and PD researchers, PhD Lunch Talk. We will invite guest speakers from industry, academia,  government or other organizations to discuss about their career, life, or special topics which may be stimulus for international PhD researchers in Japan.
Registration is required because we will provide lunch for all the attendees.
Listening to the story of experts especially focusing on the turning points of their life would be informative and enlightening when you are formulating or  reviewing your career design.
Guest speaker at the PhD Lunch Talk on June 9 is Mr. Juha Tuisku from Finland. He is the Hokkaido Liaison for the Finnish universities of Oulu and Lapland. He will talk about his career in Japan and the Finnish Innovation platform DEMOLA, with which the University of Oulu is deeply involved with. Finland is famous for creativity and innovation, and DEMOLA, a model supported by industries, universities and the government, is the leading platform for both. You can test your innovative skills to solve issues presented by the companies within the constantly growing DEMOLA network, which, in turn, may lead to establishing a close-tie relationship between you and your target companies.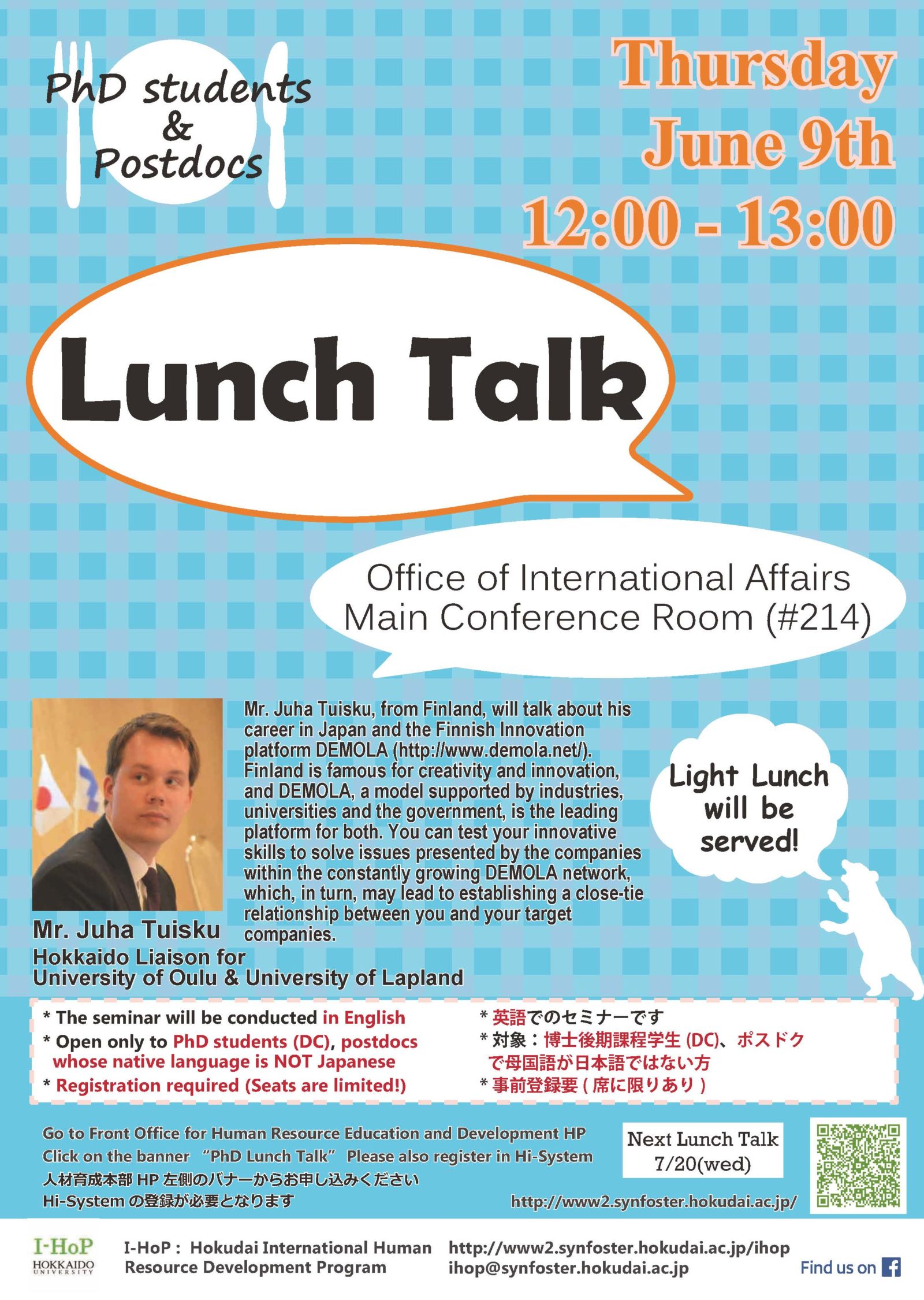 (click to get PDF) 
■ Speaker
Mr. Juha Tuisku
Hokkaido Liaison, Joint Hokkaido Office for Finnish universities
—University of Oulu
■ Place
Office of International Affairs 2nd Floor Main Conference Room (#214)
■ Seminar date
6/9/2016 (Thu) 12:00-13:00
■ Eligible
Hokkaido University doctoral course students and postdocs whose native language is NOT Japanese
■ Application deadline
6/7 (Tue) 23:00
■ Max participants
36
■ How to register
You must be registered in the Hi-System. If you are not, please register here.
*Hi-System details are found at here.
Click here and scroll to the bottom of the page and click "申し込む" to register.
If you do not receive a confirmation e-mail in three business days after registering, please contact I-HoP.
■Inquiries
I-HoP: International Human Resource Development Program, Front Office for Human Resource Education and Development, Hokkaido University
ihop[at]synfoster.hokudai.ac.jp
011-706-2157