University News | August 23, 2017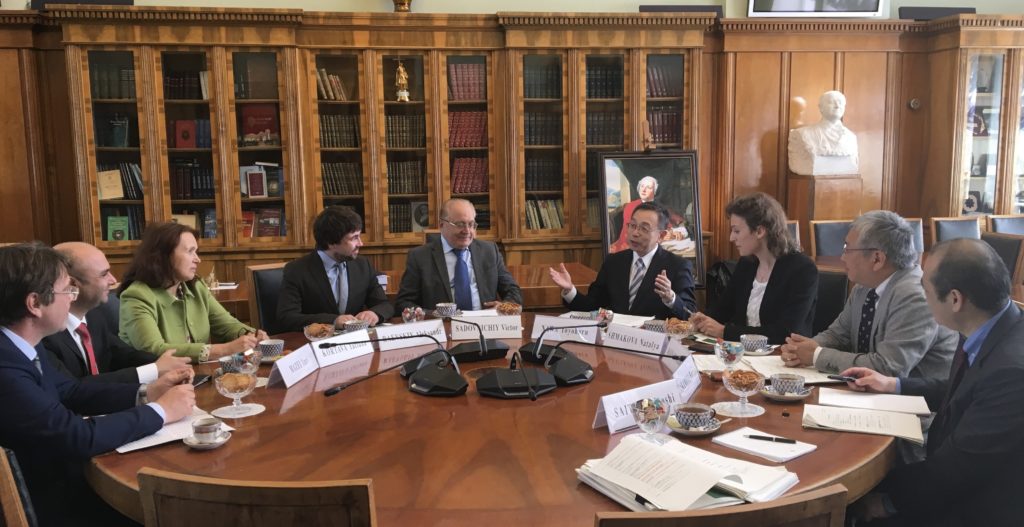 Hokkaido University and Moscow State University Representatives
On July 10th, President Nawa visited Moscow State University to discuss future cooperation between Moscow State University and Hokkaido University. Moscow State University is a leading university in Russia, and in 2001 an academic exchange agreement and student exchange agreement was drawn between the two universities.
Rector Victor Sadovnichy, Vice-Rector Yuri Mazei, Vice-Rector Nikolay Syomin and Vice-Rector Tatyana Kortava from Moscow State University and five representatives from Hokkaido University including President Toyoharu Nawa and Professor Hirofumi Kato attended the meeting earlier this month.
During the meeting, President Nawa introduced the exchanges between Russia and Hokkaido, and between the two universities. He also proposed future exchanges for the two universities. Rector Sadovinichy agreed there should be more academic and students exchanges. Those attending the meeting engaged in a lively discussion concerning further exchange plans and the activities of the "Association of Institutions of Higher Education of the Russian Federation and Japan" which was established in December 2016, and "The 7th Japanese-Russian Forum of Rectors," to be held in 2018.
It is expected that this visit will promote friendship between Moscow State University and Hokkaido University.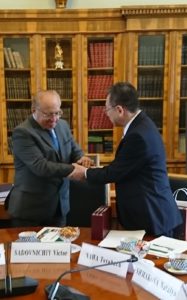 President Nawa and Rector Victor Sadovnichy