Finished
Jul

06

2018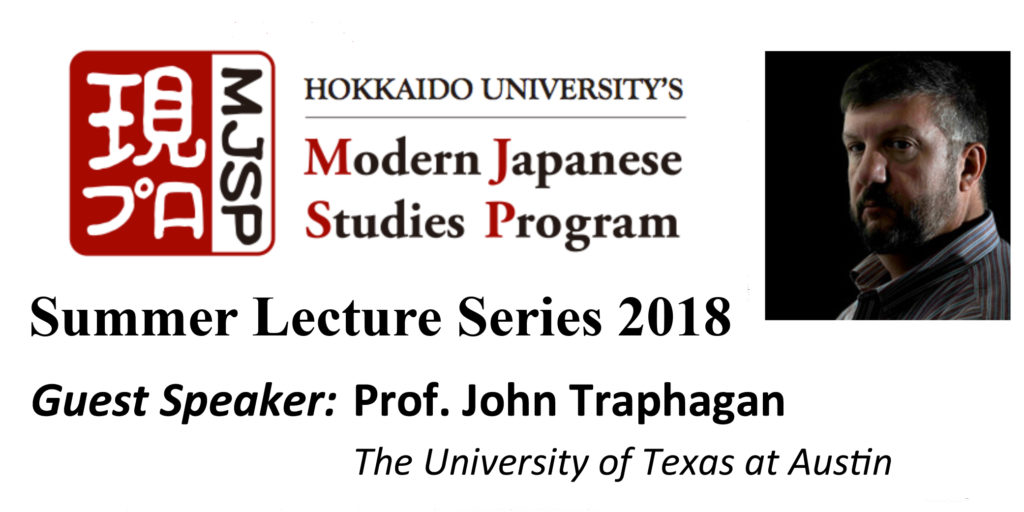 This talk focuses on efforts to secure construction of the International Linear Collider (ILC), an international science project associated with the European Organization for Nuclear Research (CERN) and Fermilab in the US, in the Tohoku of Japan as a means of managing the process of change in a region of Japan that are typically viewed as rural. I argue that the ILC project represents not simply an effort to stimulate development in a regional experiencing economic stagnation and negative population growth, but contributes to a reinvention of the region as a space that is neither rural nor urban. This process represents a helpful way to think about the nature of rurality in contemporary industrial societies and suggests a need to rethink the usefulness of binary concepts such as urban/rural or center/periphery. I will suggest an alternate way of thinking about the region by developing concepts of neo-rurality or cosmopolitan rurality as alternatives to the ideas of urban and rural.
■ Title
Rethinking Japan's Countryside: The Emergency of Neo-rurality
■ Speaker
Professor John Traphagan, The University of Texas at Austin 
■ Date
7/6/2018 (Fri.) 16:30-18:00
■ Location
Room 111, Institute for International Collaboration
■ Inquiries
Modern Japanese Studies Program 
mjsp@oia.hokudai.ac.jp
No registration required. Students from other programs are also welcome!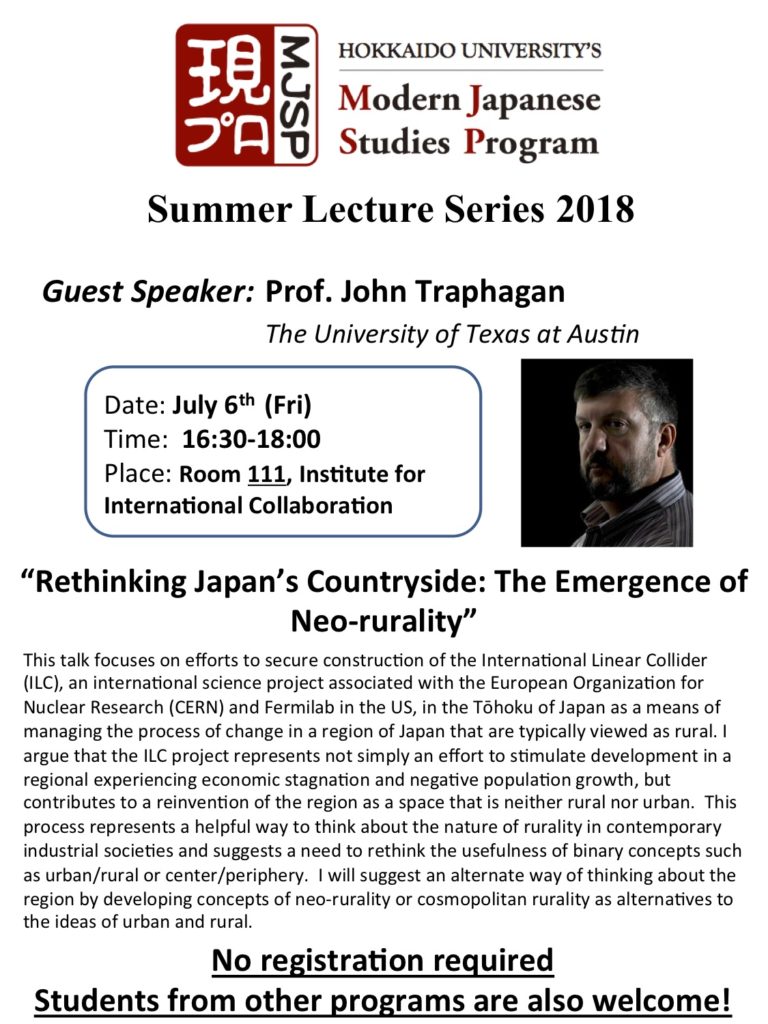 ---