University News | April 14, 2015
Hokkaido University can provide financial support to Hokkaido University Researchers who wish to publish original work of high scholarly value.
To qualify, you must;
be an academic staff member of Hokkaido University (professor, associate professor, lecturer, assistant professor, research associate) OR;
Have been granted a Doctoral Degree from Hokkaido University
Application Deadline: Friday August 28, 2015
For further information and inquiries regarding the application procedures, please email us.
The book published by the Scholarly Publication Support in 2014.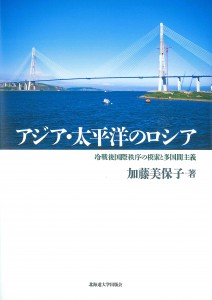 Management Division
Central Library, Hokkaido University
North 8, West 5, Kita-ku, Sapporo 060-0808