University News | February 07, 2018
On January 11th and 12th, 2018, eight faculty members from the Indian Institute of Technology Hyderabad, Bombay and Madras visited Hokkaido University to attend events to kick-off the STSI Program, which stands for International Research Skills Program for Developing Sustainable Transportation System and Infrastructure. The program was selected earlier this fiscal year as one of the Inter-University Exchange Projects to receive a grant from MEXT for the next five years. It is designed to contribute to the development of human resources capable of engaging in collaborative research between Japan and India to assist in the development of sustainable transportation and infrastructures.
The 1st STSI International Steering Committee Meeting was held on January 11th. The meeting was accompanied by enthusiastic discussions which continued from early in the morning into lunchtime. These discussions helped spark the possibility of further educational and research collaborations between Hokkaido University and IIT-Hyderabad, Bombay, Madras in the coming years. After the meeting, the delegates paid a courtesy visit to President Toyoharu Nawa.
The following day on January 12th, around 45 people participated in the 1st STSI Symposium, which began with an opening address from President Nawa at the Frontier Research in Applied Sciences Building. Prof. Yukinori Kobayashi, Dean of the Graduate School of Engineering and the program director, then made the keynote speech. After which, Prof. Takashi Matsumoto from Hokkaido University, Prof. Ch. Subrahmanyam from IIT Hyderabad, Prof. K.V. Krishna Rao from IIT Bombay and Prof. Amit Kumar from IIT Madras gave presentations on research relevant to the program.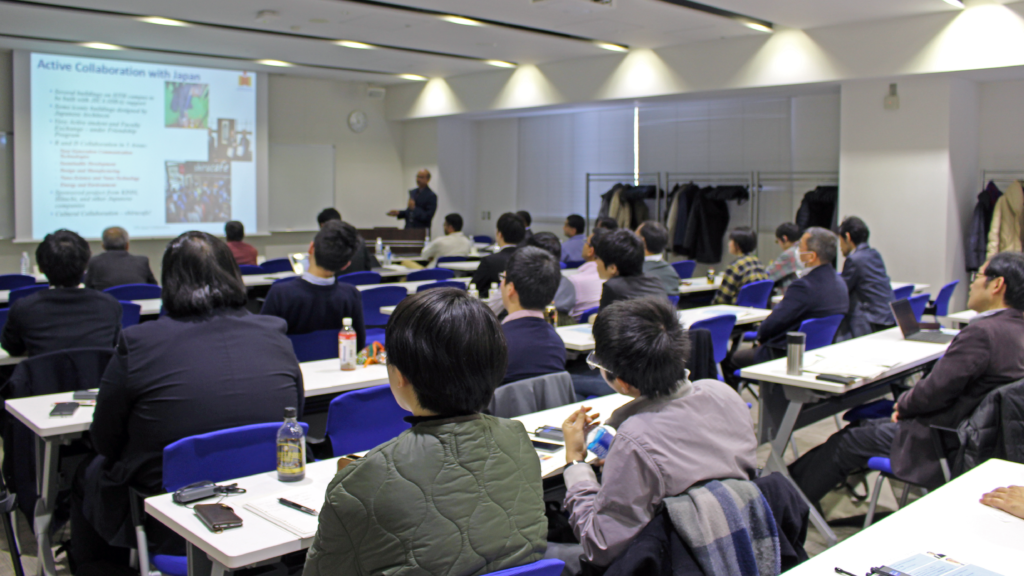 1st STSI Symposium
In the afternoon, a STSI basic trial course was provided for both the students who attended the event and IIT students via a TV conference system. The students learned about each other's universities, issues related to infrastructure, and received an introduction to the languages and cultures in Japan and India. It was a good start for them to prepare for their coming internships in February and March.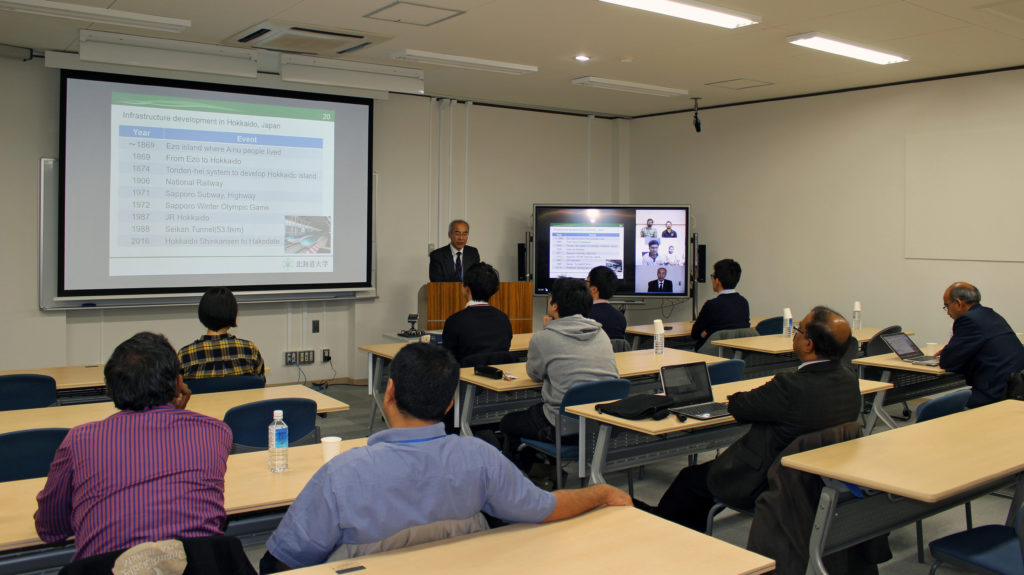 Basic trial course for future STSI interns
The official STSI website will open later this month.
English: http://labs.eng.hokudai.ac.jp/office/iao/stsi-en/
Japanese: http://labs.eng.hokudai.ac.jp/office/iao/stsi/