University News | April 18, 2017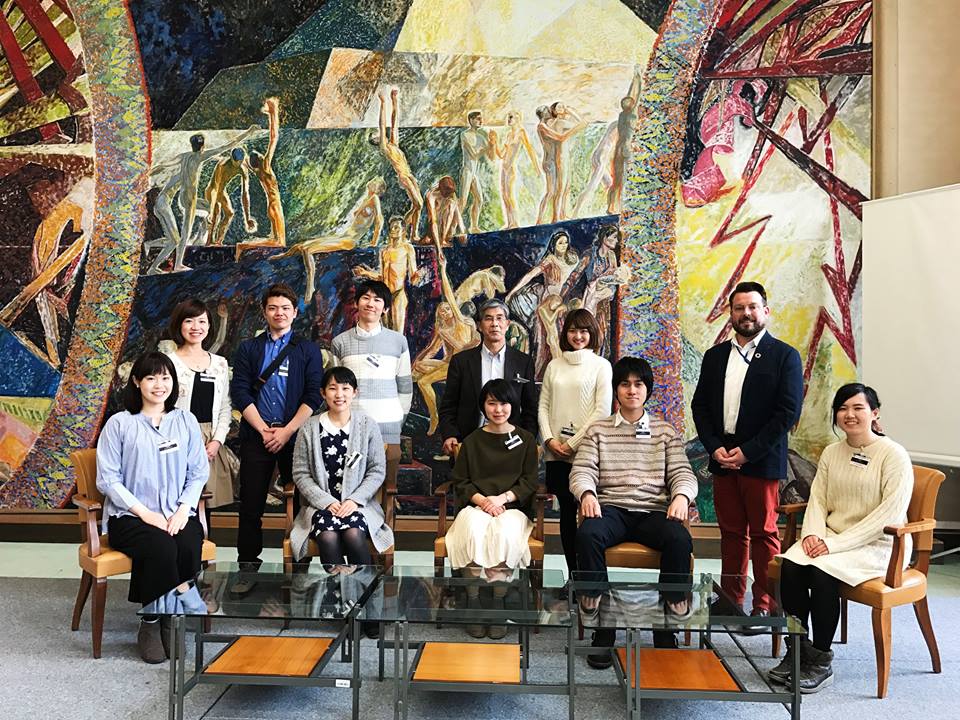 The university offers a number of Short-term Overseas Special Programs to places such as England, New Zealand and Sri Lanka. Each program was established for a different aim, and lasts around 2-3 weeks. One such program is held twice a year at the University of Geneva in Switzerland and concerns the theme "Arts, Science and Humanity in a Globalized World – Following in the Footsteps of Dr. Inazo Nitobe and Work of the United Nations in Geneva." The aim of the program is to help the participating students increase their communication and teamwork skills, gain an international perspective, understand the meaning of multiculturalism, and to show them why it is important to proactively engage in today's globalized society. Students are also encouraged to find a balance between the liberal arts and their academic specialty.
A group of Hokkaido University students returned from the study abroad program to Geneva a few weeks ago (see photo). They were given opportunities to learn about other cultures and visit historically significant heritage sites. They also participated in a number of seminars and lectures concerning prominent issues in modern day society. In addition to visiting CERN, the World Health Organization (WHO), the World Meteorological Organization (WMO), and the World Trade Organization (WTO), the students spent some time at the League of Nations Archives, a part of the United Nations Office at Geneva (UNOG) Library to follow in the footsteps of Dr Nitobe who had served as an Assistant Secretary General for 7 years (1920-1926) at UNOG. He was an alumnus of Sapporo Agricultural College (the predecessor of Hokkaido University).
All undergraduates (except for 1st year students) and graduate students at Hokkaido University are encouraged to apply for one of our Short-term Overseas Special Programs. Information about these and other study-abroad programs are available here.