University News | September 01, 2016
Hokkaido University's Global Station for Quantum Medical Science and Engineering (GSQ) has successfully concluded Summer School for Medical Physics 2016, which ran from August 22–26 and attracted nearly 20 participants from China, the United States, Germany, South Korea, Vietnam, Thailand, Hong Kong, Bangladesh, Nepal, Ghana, Pakistan, Nigeria, Latvia, and Japan.
The annual event started in 2014 to offer intensive learning experiences in radiation therapy, covering both theoretical and practical aspects. This year's event was jointly organized by Dr. Hiroki Shirato from Hokkaido University and Dr. Lei Xing from Stanford University. Speaking on the first day of the event, Xing said, "I'm hopeful that the participants from all over the world will network with each other, exchange information and enhance their knowledge, eventually leading to safe, high-quality treatment for patients."
Dr. Lei Xing from Stanford University giving a lecture(left) and the participants(right).
More than 10 lecturers drawn from the two organizing universities, the National Institute of Radiological Sciences, Nagoya Proton Therapy Center, and Hitachi Ltd., gave lectures and demonstrations that introduced the basics of medical physics, particle beam therapy, real-time tumor tracking, treatment planning, and other topics. One highlight was the practical training conducted at the Proton Beam Therapy Center, where cutting-edge motion-tracking irradiation technologies combined with spot-scanning have been developed and installed by Shirato's group.
One of the participants, Dr. Kai Ding, a senior medical physicist from Johns Hopkins University, said, "Our hospital will introduce a proton beam therapy system in a couple of years, so I came here to learn about how the system runs in actual clinical settings, and, in particular, how the entire facility is designed to secure the safety of patients and medical staff."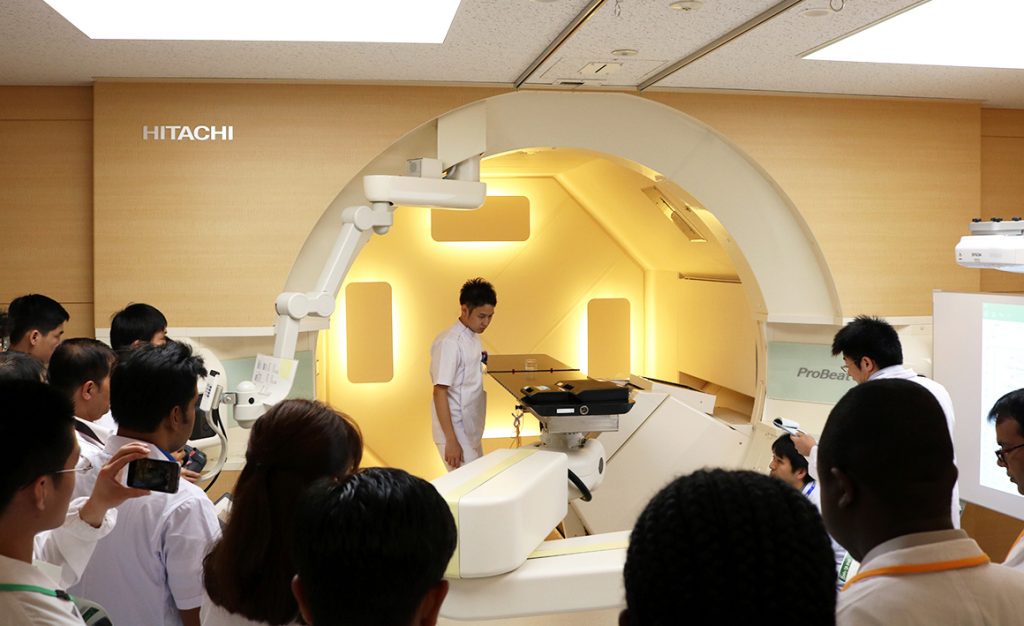 A practical training session at Proton Beam Therapy Center
Another participant, Ms. Indra Surkova, a medical physicist at the Oncology Centre of Latvia, said: "Although our hospital doesn't have the proton facility yet, I want to advance my knowledge to help our patients who need to travel abroad for the treatment. In this summer school, the professors and instructors were all very enthusiastic and the program gave us a lot of practical training, which I really appreciated."
The summer school will be held again next year and the schedule will be available by the end of this year.
Dr. Shirato (second from the right in the left photo, third from the right in the right photo) and the participants.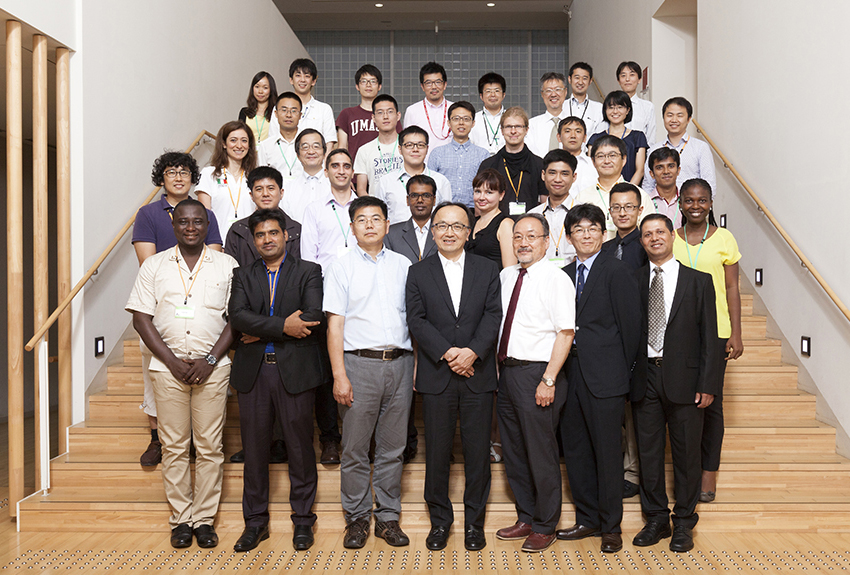 The lecturers and participants of the Summer School for Medical Physics 2016
Contact:
Naoki Namba (Media Officer)
Global Relations Office
Office of International Affairs
Hokkaido University
pr[at]oia.hokudai.ac.jp
Tel: +81-11-706-8034