University News | November 09, 2017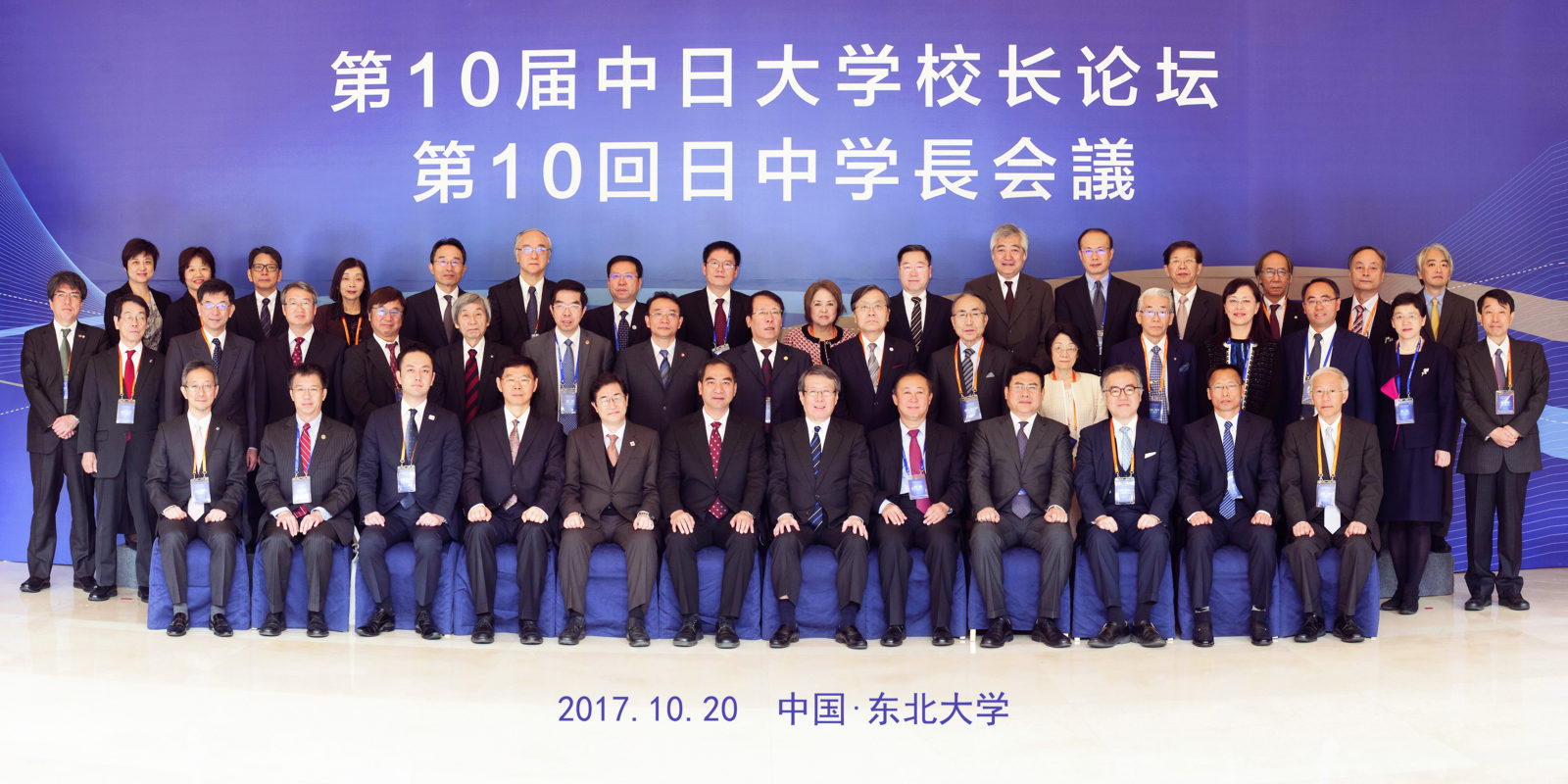 The 10th Japan-China Rector's Forum was held at Northeastern University in Shenyang, China on October 20th.  Executive and Vice President Masanori Kasahara attended the event. On the day, Presidents and Vice Presidents of 19 Japanese universities and 17 Chinese universities, as well as government officials and people from industry participated. More than 120 people took part in the exchange in total.
The Japan-China Rector's Forum has been held every other year since the first meeting in Tokyo in 2000. Rectors of leading universities from both countries meet together to discuss the topics of academic exchange and engagement in university collaboration.
This year, which marked the 10th meeting, was held under the theme of "Development of Japan and China universities: Toward opportunities, challenges and the future." After the opening ceremony, keynote lectures were given by the head of Dalian University of Science and Technology and the President of Kobe University. This was followed by 11 presentations by presidents and vice presidents who introduced the unique efforts of their respective university to innovate models of higher education. They also spoke on the challenges facing student career development and education in general.
On behalf of the Japanese universities, Vice President Kasahara took the chair at the closing ceremony with a representative of Tsinghua University. During the ceremony, Vice President Haneda from the University of Tokyo and President Zha of Northeastern University presented a summary of the forum. The Forum was brought to a conclusion by Vice President Kasahara, who remarked on how fruitful the discussions were throughout the forum.
The next meeting is scheduled to be held in 2019 at Waseda University.