University News | April 19, 2017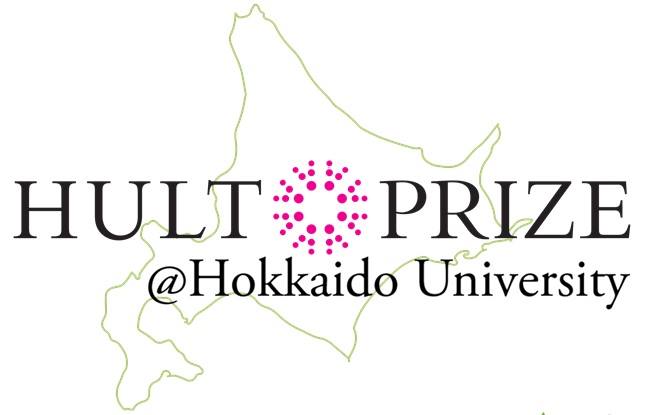 The Hult Prize, run by the Hult Prize Foundation since 2010, is an annual student entrepreneurship competition challenging participants to solve contemporary social problems. The winning team of each competition is given 1 million American Dollars to start up their new social enterprise to follow through with their proposed plan. The theme of the competition, chosen by former U.S. President Bill Clinton, changes every year, with the current theme being "Refugees – Reawakening Human Potential."
Out of the universities in Japan, teams from only Hokkaido University and Tokyo University participated. The teams who represented Hokkaido University, the Gruid Society, Team Daruma, and Team Green Light, were selected last year by the Hult Prize Committee (the Gruid Society won the campus competition – see here for more details). After which time, they attended two "Brush-Up Seminars" in January to improve their proposals by discussing and getting feedback from business professionals. Each team was then sent to a regional competition, the Gruid Society to San Francisco, Team Daruma to Boston, and Team Green Light to Shanghai. At the regional competitions, students from over 150 countries presented their proposals on how to restore the rights and dignity of refugees. It is at this stage that the three teams from Hokkaido University were defeated. The winners of the regional competitions and wildcard round will attend a six-week intensive entrepreneurship program before competing in the Global Finals this summer.
Although the teams from Hokkaido University were eliminated in the regional competitions, they were able to gain valuable experience in international entrepreneurship and improve their problem-solving skills. When asked about plans for next year's competition, Takeshi Murakami, the current campus director for the Hult Prize, responded:
"I think we should hold Hult Prize events not only at the university so that we get more businesses involved. Since it is a business competition, it is crucial to involve business professionals in the process along with the students. For example, the teams could attend seminars at companies in Sapporo, and get advice concerning their business plans."
The Hult Prize @ Hokkaido University is supported by Hokkaido University's I-HoP, Institute for the Promotion of Business-Regional Competition, Sustainability Weeks, Nitobe School, and Alumni Associations in Tokyo and Kansai, as well as the Sapporo Chamber of Commerce and Industry, Amino Up Chemical, and Panasonic Corporation.