University News | November 17, 2020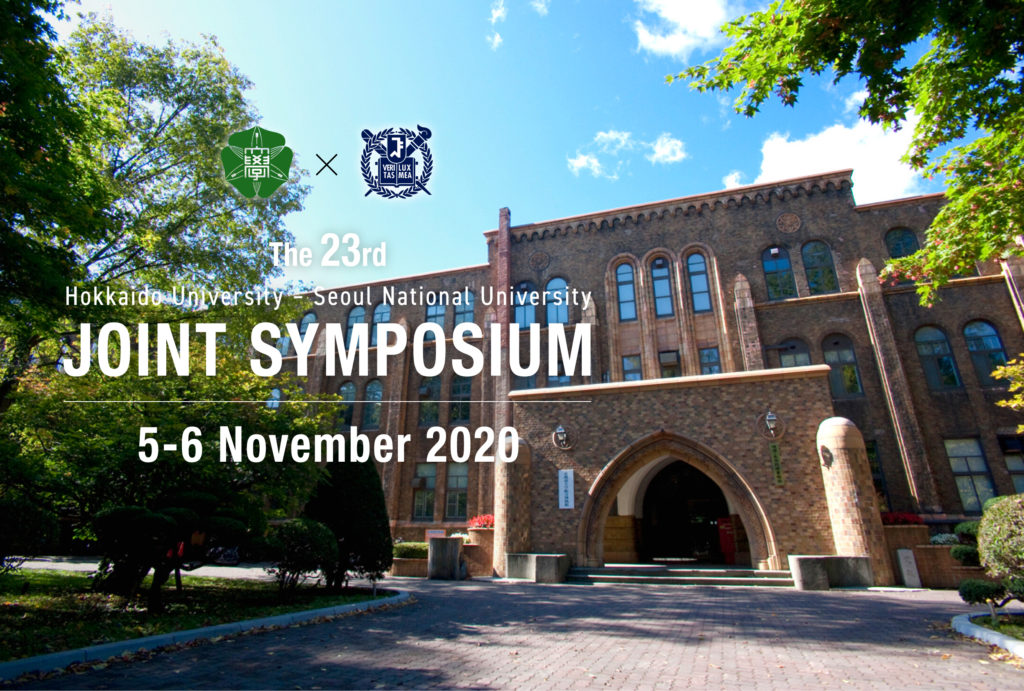 First held in 1998, Hokkaido University (Japan) and Seoul National University (South Korea) have been organizing an annual joint symposium to commemorate the inter-university cooperation, as well as bringing together the members of universities through information exchange. The ongoing Coronavirus pandemic did not stop the event this year; instead, the committee was more than glad to conduct its first HU-SNU online joint symposium.
As this year's host, the local committee of Hokkaido University also welcomed two other universities to participate in this year's event opening forum: Ghent University (Belgium) and the University of Melbourne (Australia). Located in different parts of the world, these four universities are facing the same threat posed by the pandemic, but the policies imposed by the governments may differ, therefore leading to different initiatives and measures. Thus, the online opening forum took "Universities' Challenges in the Peri- to Post-COVID-19 World" as the main subject. Representing different educational establishments, the speakers took turns in sharing their respective university's general response on the situation.
In general, the panelists highlighted the struggles of their students, faculty members and staff. The reliance on online resources have increased the workload and taken up most of their time. Economic burden on students was also another stressed issue. During this hardship, cooperation among community members has been much appreciated.
"In Hokkaido University, we are astonished by the donations from our alumni to support our students," Executive Vice President of Hokkaido University, Professor Atsushi Yokota, commented. "Alumni are normally out of our grid, but seeing the unexpected generous gift, we couldn't help but to think that we are still one team after all."
Subjects around hope were frequently brought up in this special forum. The speakers shared their realization that despite the problems, this era brought them all closer through international cooperation, such as what the joint symposium offered. Hokkaido University and Seoul National University continue looking forward for more possibilities to provide better education and research environments.
The 23rd HU-SNU Joint Symposium program is still ongoing for internal members. Details on the program is on their website.
Written by Aprilia Agatha Gunawan