University News | August 22, 2019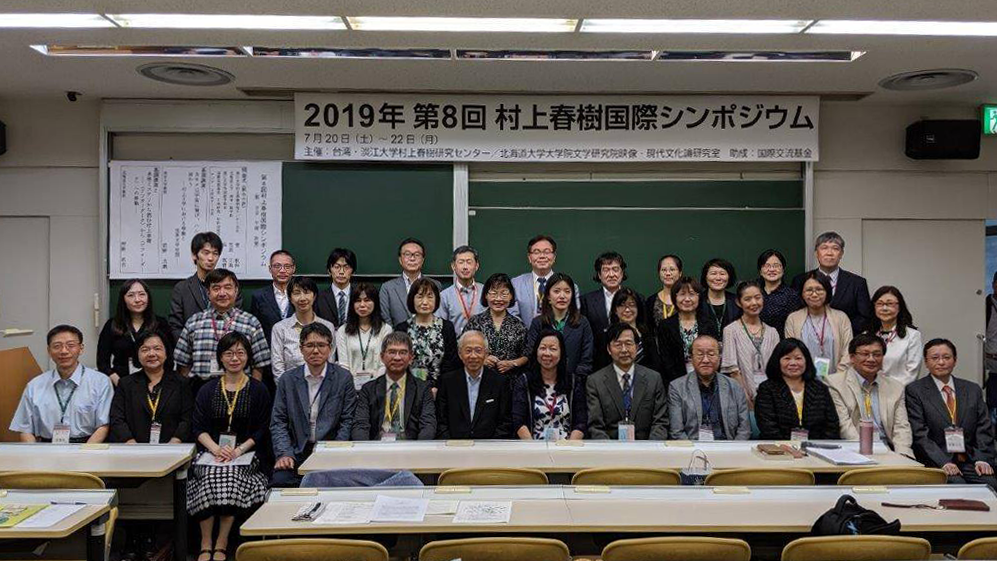 On July 20th and 21st, the 8th Haruki Murakami International Symposium was held at Sapporo Campus in collaboration with the Graduate School of Humanities and Human Sciences and Tamkang University in Taiwan. Around 40 participants from Japan, Taiwan, China, Thailand, Malaysia, and other Asian countries attended the event to discuss the works of Japanese writer Haruki Murakami.
The theme of this year's symposium was "Movement in Haruki Murakami's literature," with a special focus on international influences on his novels. The opening address was given by Hokkaido University's Professor Takeshi Oshino and was followed by panel discussions and sessions concerning the richness and complexity of the literature.
The symposium has been held annually since 2012 and this is the first time for Hokkaido University to host the event.
"I wanted the symposium this year to be in Hokkaido since the prefecture is often featured in Murakami's literary pieces," said Professor Chiu-kuei Tseng, Director of the Center for Murakami Haruki Studies at Tamkang University.
Haruki Murakami is an internationally renowned author, having produced over 20 novels and won numerous awards. His popular works include The Wind-Up Bird Chronicle and Kafka on the Shore, amongst many others. Recently, there has also been a lot of anticipation on whether he will be selected for the Nobel Prize in Literature.
Written by Katrina-Kay Alaimo, Ph.D.