Finished
Oct

23

2016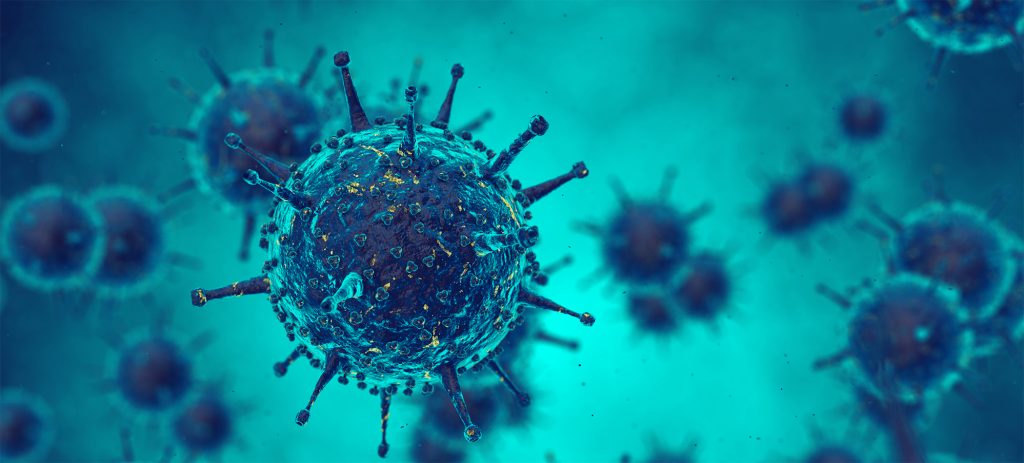 Global Virus Network and the Japanese Society for Virology (JSV) Host Meeting of Top Virologists From Around the World: Virus Researchers Descend Upon Sapporo to Address Rising Global Viral Threats
Sapporo, Japan, October 17, 2016: The Global Virus Network (GVN), a coalition of the world's leading medical virology research centers working together to prevent illness and death from viral disease, will hold its 8thmeeting in Sapporo, Japan October 23—25, 2016 in partnership with the Japanese Society for Virology (JSV), the National Institute of Infectious Diseases (NIID) of Japan and the Research Center for Zoonosis Control (CZC) at Hokkaido University.  The announcement was made today by Robert Gallo, MD, GVN Co-Founder and Scientific Director, Hideki Hasegawa, MD, PhD, Director of the Department of Pathology of NIID and Hirofumi Sawa, MD, PhD, Deputy Director of CZC and Professor of Molecular Pathobiology at CZC.  Both CZC and NIID comprise Japan's GVN Center of Excellence which also includes the Institute of Medical Science of the University of Tokyo and the Institute for Virus Research (IVR) at Kyoto University.
"While viruses such as Zika dominate international headlines, researchers are continuously working vigorously behind the scenes to solve not only these critical current threats but dangerous imminent threats as well," said Dr. Robert Gallo, co-discoverer of HIV as the cause of AIDS and Director of the Institute of Human Virology at the University of Maryland School of Medicine, a GVN Center of Excellence. "International meetings such as this one are an integral piece in solving these scientific challenges and forging global collaborations that might otherwise not exist."
He continued, "I am especially pleased to co-host this year's GVN meeting in Japan given my long-history with this great nation with my lab's discovery in 1980 of a human retrovirus endemic in Japan and the only known human leukemia virus – HTLV.  It is an important virus that will be discussed during our meeting as it can cause devastating symptoms and sometimes death."
"Japan has proudly been a member of the GVN since its inception in 2011, and is honored to host our internationally renowned colleagues in an effort to advance global health," said Dr. Hideki Hasegawa. "My colleagues at NIID and across Japan join me in welcoming GVN to Sapporo."
This year's GVN meeting includes a robust discussion with candid conversations on cutting-edge research such as Zika virus, HTLV-1, human papilloma virus (HPV), influenza, Ebola virus, Lassa virus, dengue virus, human immunodeficiency virus (HIV), hepatitis, chikungunya, among other viruses, and viral diagnostics. 
"The JSV meeting's 1400 registrants look forward to having the opportunity to have full access to the GVN sessions, thereby expanding opportunities for collaborative dialogue, particularly for researchers in Japan," said Dr. Hirofumi Sawa.
"The interaction of GVN members and highlighting its activities with the many hundreds of Japanese virologists attending their own national meeting will demonstrate the international importance of the GVN and will provide a unique opportunity to establish new research collaborations," said William Hall, MD, PhD, GVN Co-Founder, Professor of Microbiology at the University College Dublin, a GVN Center of Excellence, and Distinguished Professor in the CZC at Hokkaido University.
The GVN is an essential and critical defense against viral disease. It is a coalition comprised of world renowned virologists, all working to advance knowledge about how viruses cause disease, to develop drugs and vaccines to prevent illness and death, and to train the next generation of virus researchers.  GVN is the only institution in the world that has expertise in all classes of human viruses. 
For a full program please visit .  One-on-one interviews can be arranged upon request and a press conference will be held Tuesday, October 25 at 12:00 pm at the Sapporo Convention Center, Rm 101.  A simultaneous interpreter will be provided during the press conference.  Tweet #GVNSapporo2016 and @GlobalVirusNews.
OFFICIAL PRESS CONFERENCE
*Simultaneous Interpreter will be provided
Time:    October 25, 2016 at 12:00 pm
Where: Sapporo Convention Center, Rm 101
     (1-1-1 Higashi-Sapporo 6-jo, Shiroishi-ku, Sapporo, 003-0006, Japan  TEL: +81-11-817-1010)
What: 
"Global Virus Network and the Japanese Society for Virology (JSV) Host Meeting of Top Virologists From Around the World: Virus Researchers Descend Upon Sapporo to Address Rising Global Viral Threats"
Who:    
Hideki Hasegawa, MD, PhD, Director, Department of Pathology, National Institute of Infectious Diseases (NIID)
Robert Gallo, MD, Co-Founder & Scientific Director, Global Virus Network (GVN) and Director, Institute of Human Virology, University of Maryland School of Medicine
Hiroshi Kida, DVM, PhD, Professor Emeritus, Head, Research Center for Zoonosis Control,
Hokkaido University
Scott Weaver, MS, PhD, Chair, GVN Zika Task Force and Director of the University of Texas Medical Branch's Institute for Human Infections and Immunity and Scientific Director of the Galveston National Laboratory, a GVN Center of Excellence
CONTACTS
Hokkaido University Contact: Hirofumi Sawa, +81-11-7065185 or h-sawa[at]czc.hokudai.ac.jp
GVN Contact: Nora Grannell, +1 443 823 0613 or ngrannell[at]gvn.org
Hosts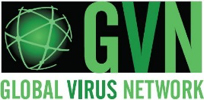 Global Virus Network (GVN)

Research Center for Zoonosis Control, Hokkaido University (CZC)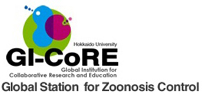 Global Station for Zoonosis Control,
Global Institute for Collaborative Research and education (GI-CoRE), Hokkaido University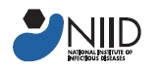 National Institute of Infectious Diseases (NIID)