University News | December 06, 2012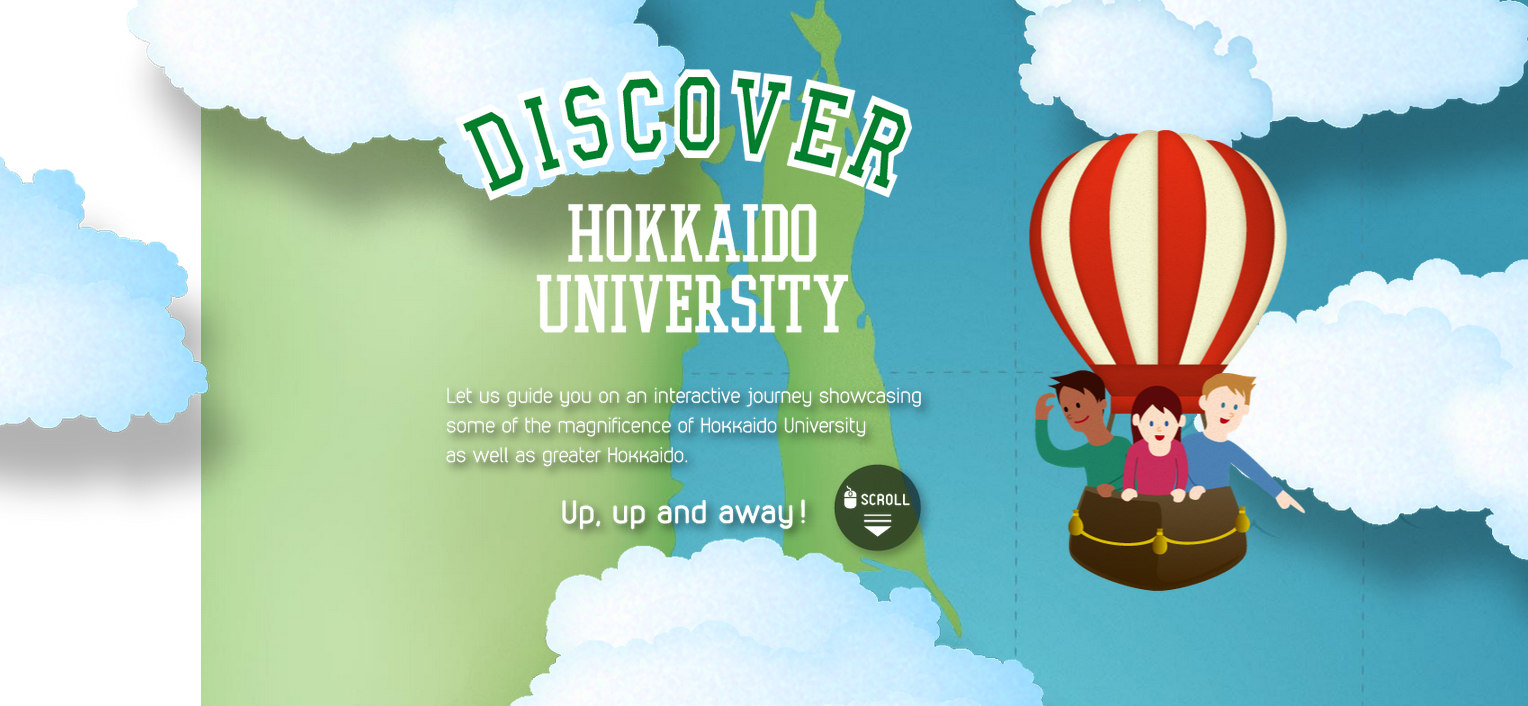 As part of the launch of this brand new website, we have created a fun interactive journey by using parallax scrolling in web design, a design tool which allows you the user to walk through the story of Hokkaido University and greater Hokkaido at your own pace. This cool effect is used as  a scrolling feature to help you DISCOVER HOKKAIDO UNIVERSITY making for an interesting browsing experience.
Click here to take the journey.
We welcome your comments about the experience at pr@oia.hokudai.ac.jp