University News | October 19, 2016
On Monday, September 26th, Sapporo Tourism Creation Research Society, the industry-government-academia collaboration business in which Hokkaido University's Center for Advanced Tourism Studies participates, published a traditional Chinese edition of the Sapporo City guide map "50 Things to Do in Sapporo" (aimed mainly at tourists from Taiwan) in collaboration with Time Out Tokyo PLC[*]. A press conference was held at ODORI BISSE in downtown Sapporo on the same day.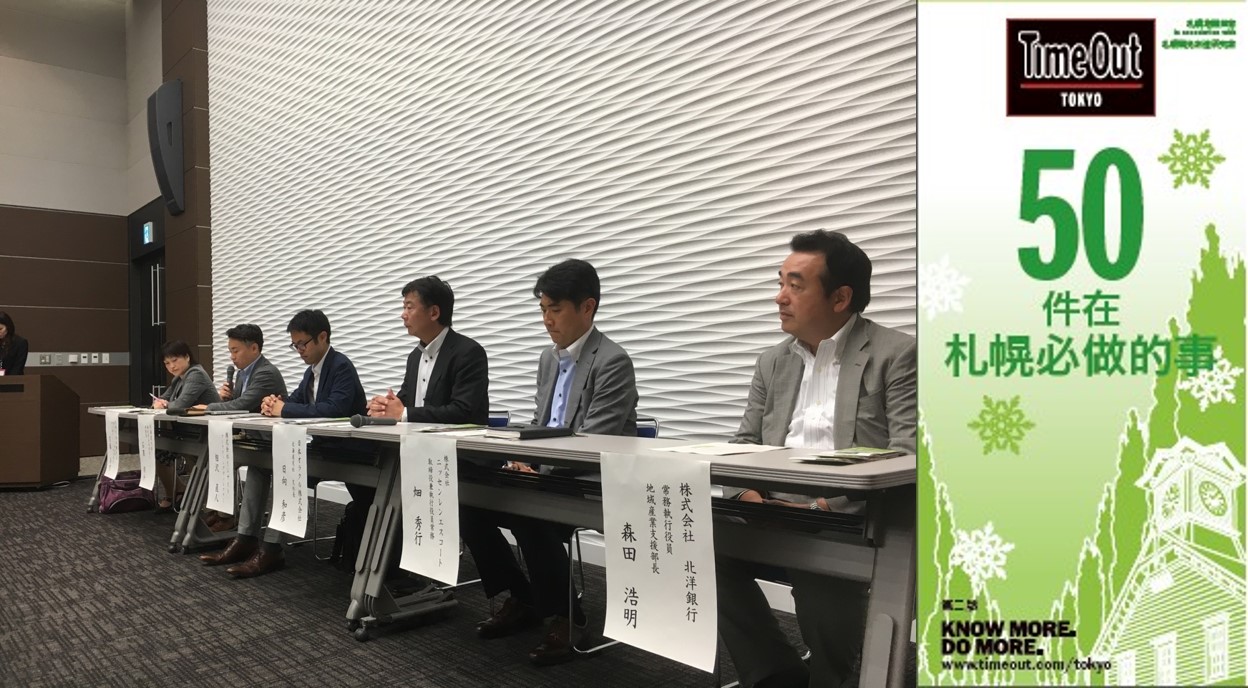 Press conference (September 26, 2016, ODORI BISSE)
This latest issue is the second of its kind, following the issue of the Japanese and English editions in September 2015. Aimed at tourists from Taiwan, which make up approximately one quarter of the inbound tourists to Sapporo, the contents have been drastically revised. The concept of conveying the appeal of Sapporo from the viewpoint of the locals remains, and the map also contains hints on how to experience to a greater extent not only the typical tourist spots but also lesser known recommended spots only known by the locals. As a result, the contents introduce the appeal of Sapporo as a tourist destination from a wide perspective.
Following on from the first issues (Japanese and English editions), the production of a guide map, in an effort to vitalize the region through tourism, is a unique initiative for a consultation body based on a research institute such as a university. What's more, this is the first time that Time Out Tokyo has published a traditional Chinese-language guide map outside of Tokyo, and is a leading-edge example of how a university can play a role in regional creation through tourism.
In addition, the publication of this traditional Chinese edition is planned to coincide with social analysis (word-of-mouth analysis on SNS) in collaboration with Oracle Corporation Japan and Insight Inc., as well as the implementation of tourism big data analysis and the measurement of effectiveness as part of joint research with the NTT Group, and trend analysis of Taiwanese tourists in collaboration with Hokkaido Nippon Ham Fighters.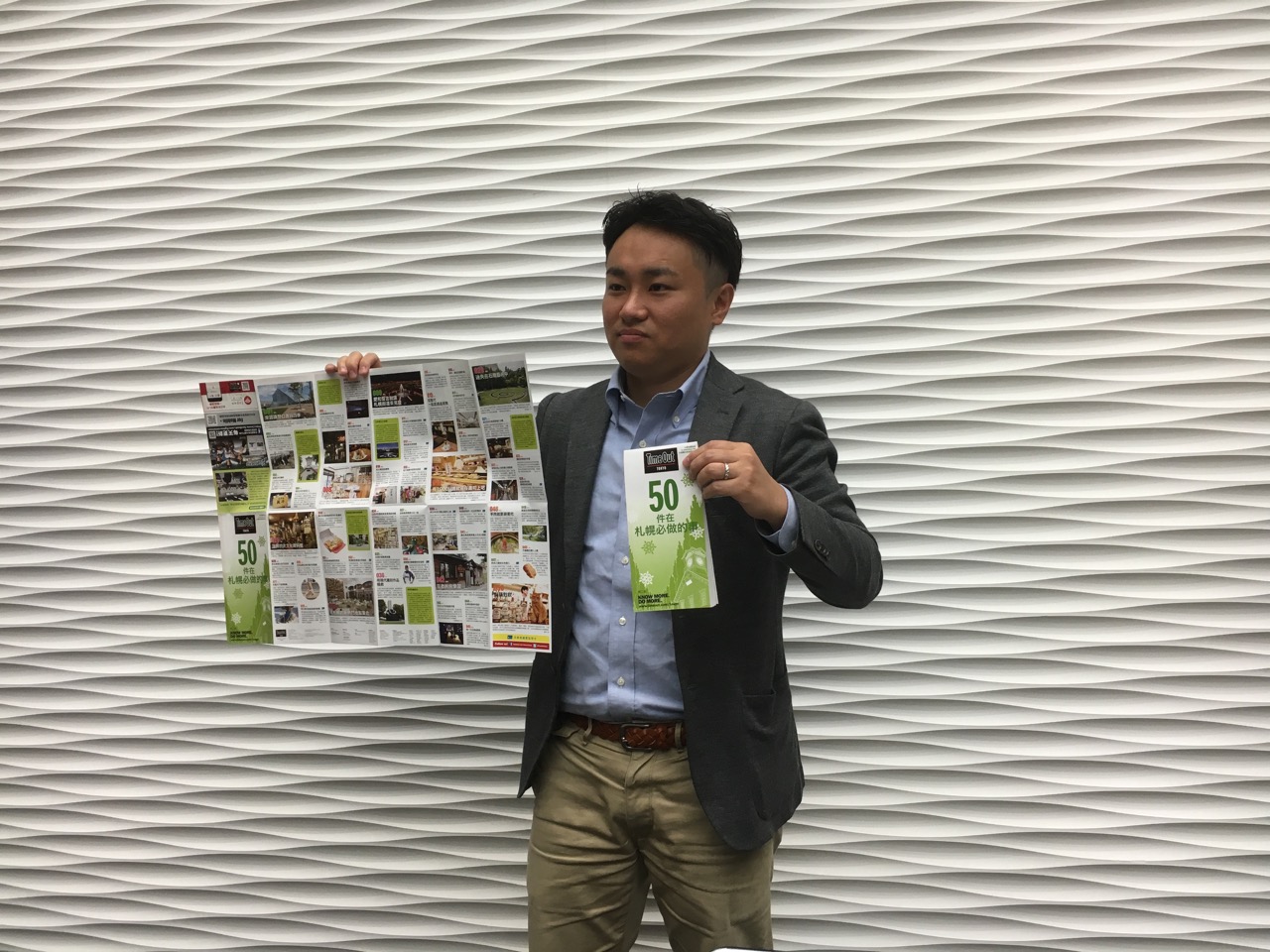 The guide being held by Associate Professor Yusuke ISHIGURO, Center for Advanced Tourism Studies, Hokkaido University (at the press conference on September 25, 2016)
The guide maps will be distributed at major facilities, hotels and tourist information centers in Tokyo and Sapporo, as well as at Haneda Airport and within Taiwan. (free of charge, total of 50,000 copies) 
Contact
Associate Professor Yusuke ISHIGURO
Center for Advanced Tourism Studies
Ishiguro[at]cats.hokudai.ac.jp
Tel. +81-11-706-5410
Fax: +81-11-706-5362
Dr. Kiyomi MISAKI
Misaki[at]cats.hokudai.ac.jp
---
[*] Since it was first issued in London in 1968, Time Out has become respected as the connoisseur's guide to urban entertainment, becoming a global brand published in a total of 13 languages, in 109 cities, in 41 countries throughout the world. Community based and edited by local connoisseurs, this city guide conveys new attractions in each of the cities it is published.
Time Out Tokyo was launched in autumn 2009 with the concept that "Truly wonderful things will impress, wherever and whoever in the world they may be." Time Out Tokyo's magazine, guidebook and website convey the enjoyment of exploration and discovery in the city, bilingually, in Japanese and English, both at home and abroad.