Finished
Aug

17

2018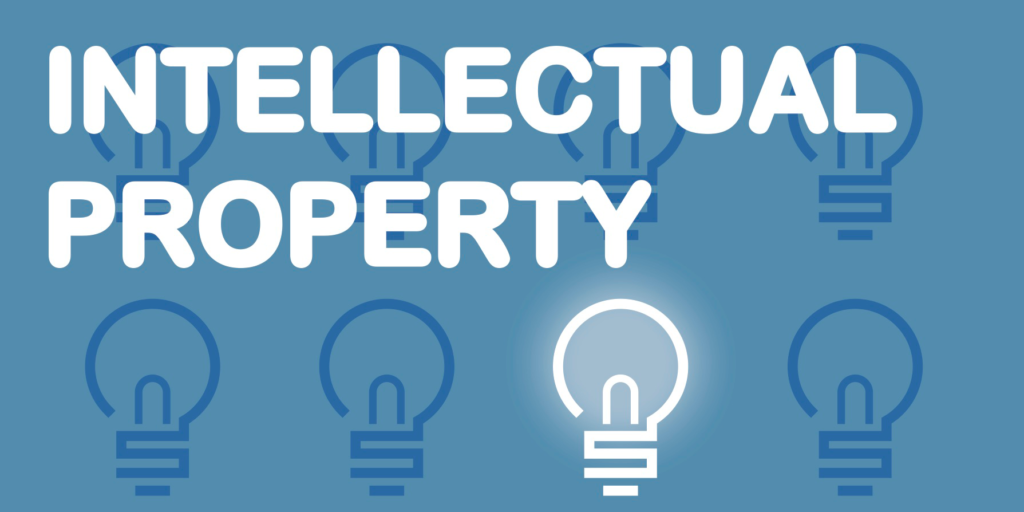 The Quest for Truth is what all researchers seek. Once you have identified a finding and proven that it is legitimate, you want to publish it quickly to earn the reputation that you deserve. In the world of business, there are multiple ways to secure the rights and benefits that the pioneering individual or company ought to enjoy. IPR, Intellectual Property Rights, is a concept to enable the protection of this deserved entitlement.
Transferable Skills Seminar – Intellectual Property Rights has been designed especially for graduate school students and postdoc researchers who can enjoy a seminar in English.
In this 90 minute seminar, you will learn the basic key elements of IPR such as: Trade Secrets, Patents, Design Rights, Trade Marks and Copyrights. Not only when you work for a company, but also when you work with companies for joint research projects, you need to understand why and how companies are sensitive to IPR. The lecturer, Mr. Kenji Kamata is an active patent lawyer and manager of the IP department of Panasonic.
Seminar Overview
Introduction
Intellectual Property Basics
IP in Academia and Industry
Role of Corporate IPD 
Hypothetical case and Key IP Issues
Closing & Q&A
■ Lecturer
Mr. Kenji Kamata, Panasonic IP Management 
Kenji Kamata is a manager and a patent lawyer from Panasonic Corporation. He has extensive experience in Japan and the U.S. concerning international patent prosecution, the management of patent portfolios and advising inventors on all aspects of intellectual property law. Prior to his current assignment, he worked for several years (2003–2010) as a Director of the Panasonic Patent Center based in Washington, D.C., responsible for the management and procurement of U.S. patents. To date, he has received a Master's Degree in Law (LL.M) from New York University School of Law, and a Bachelor's of Science in Electrical Engineering (B.S.EE) from Waseda University. He is admitted to practice before the Japanese Patent Office as a member of the Japanese Patent Attorneys Association (JPAA). He is also admitted to practice law in the state of New York, and before the U.S. Patent and Trademark Office.
■ Seminar date
8/17/2018 (Fri.) 16:00-17:30
■ Place
Mid-Campus Open Laboratory Building#1, 1st floor south-east corner of Main Street & Gingko Avenue
■ Eligibility
Hokkaido University graduate students and postdocs
■ Application deadline
8/17/2018 13:00
■ Max participants
30
■ How to register
You must be registered in the Hi-System. If you are not, please register here. 
Click here: "Transferable Skills Seminar" and scroll to the bottom of the page and click "申し込む/Apply" to register. 
If you do not receive a confirmation e-mail within three business days after registering, please contact I-HoP.
■ Inquiries
I-HoP :International Human Resource Development Program
Front Office for Human Resource Education and Development
Hokkaido University
011-706-2157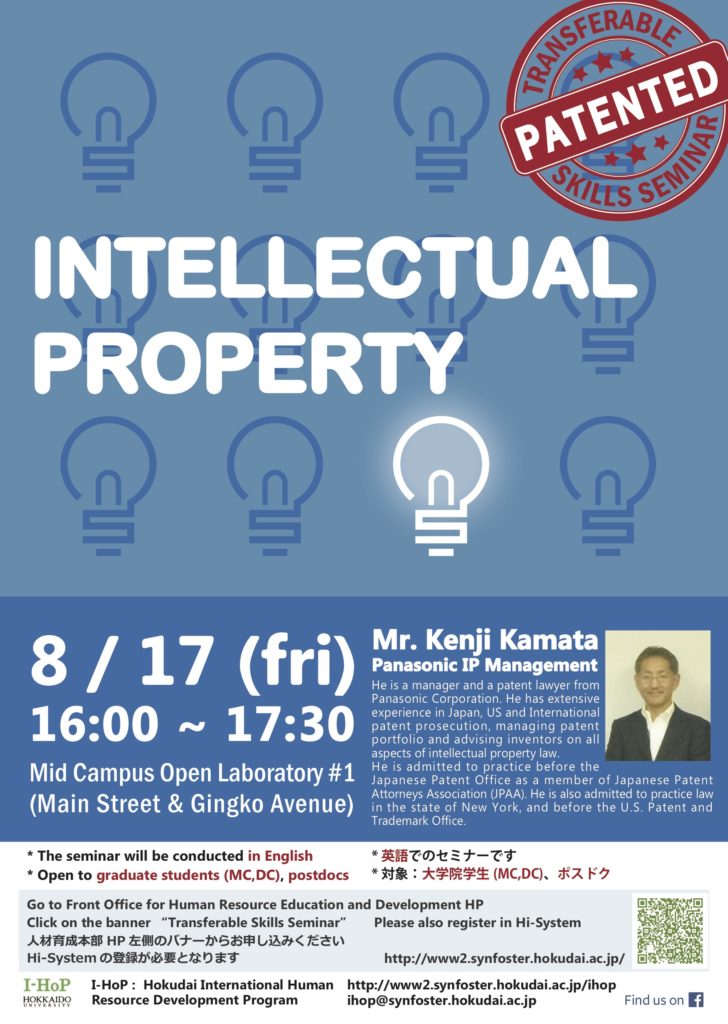 ---