Finished
Oct

24

2018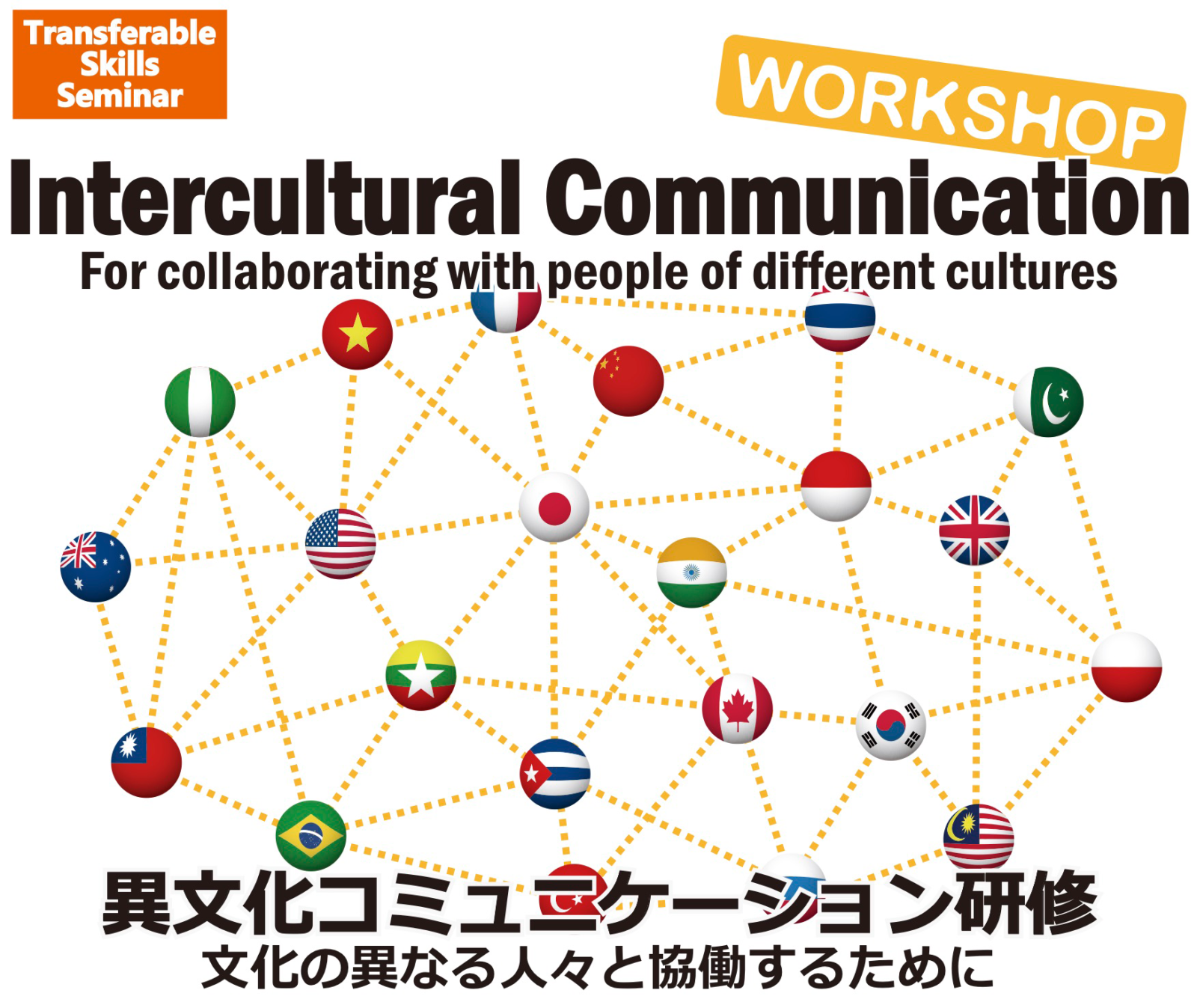 This transferable skills seminar is targeted for young researchers. The seminar will be conducted in English.
We are holding an intercultural communication workshop for international and Japanese PhD students and postdocs who are interested in working for Japanese companies.
Even though you may be familiar with studying with your Japanese team members in your labs, the work environment of Japanese companies is quite different and unique, and unnecessary misunderstandings or confusion may happen. The workshop will be provided by a professional Japanese lecturer in English who specializes in intercultural communication in Japanese corporate environments.
Seminar Overview
Understand complex cultural structures and experience the underlying cultural gap behind superficial words and deeds
Realize methods for avoiding misunderstanding derived from cross-cultural communication
Deepen understanding for Japanese culture and Japanese companies
Familiarize with a new communication style which is required in the global environment
Lecturer
Mr. Masakuni Yoshinaka
Global Professional Development Consultant at ALC Press Inc.
B.A. and M.A. in Sociology from the University of California, Berkeley
Seminar date
10/24/2018 (Weds.) 13:00-18:00
Place
Frontier Research in Applied Sciences Building, 2nd Floor Seminar Room#2
Eligibility
Hokkaido University doctoral course students and postdocs
Application deadline
10/23/2018 at 13:00
Max participants
40
How to register
You must be registered in the Hi-System. If you are not, please register here. Click here, scroll to the bottom of the page and click "申し込む/Apply" to register.
If you do not receive a confirmation e-mail within three business days after registering, please contact I-HoP.
Inquiries
International Human Resource Development Program (I-HoP)
Front Office for Human Resource Education and Development
Hokkaido University
ihop@synfoster.hokudai.ac.jp
011-706-2157