Finished
Oct

04

2018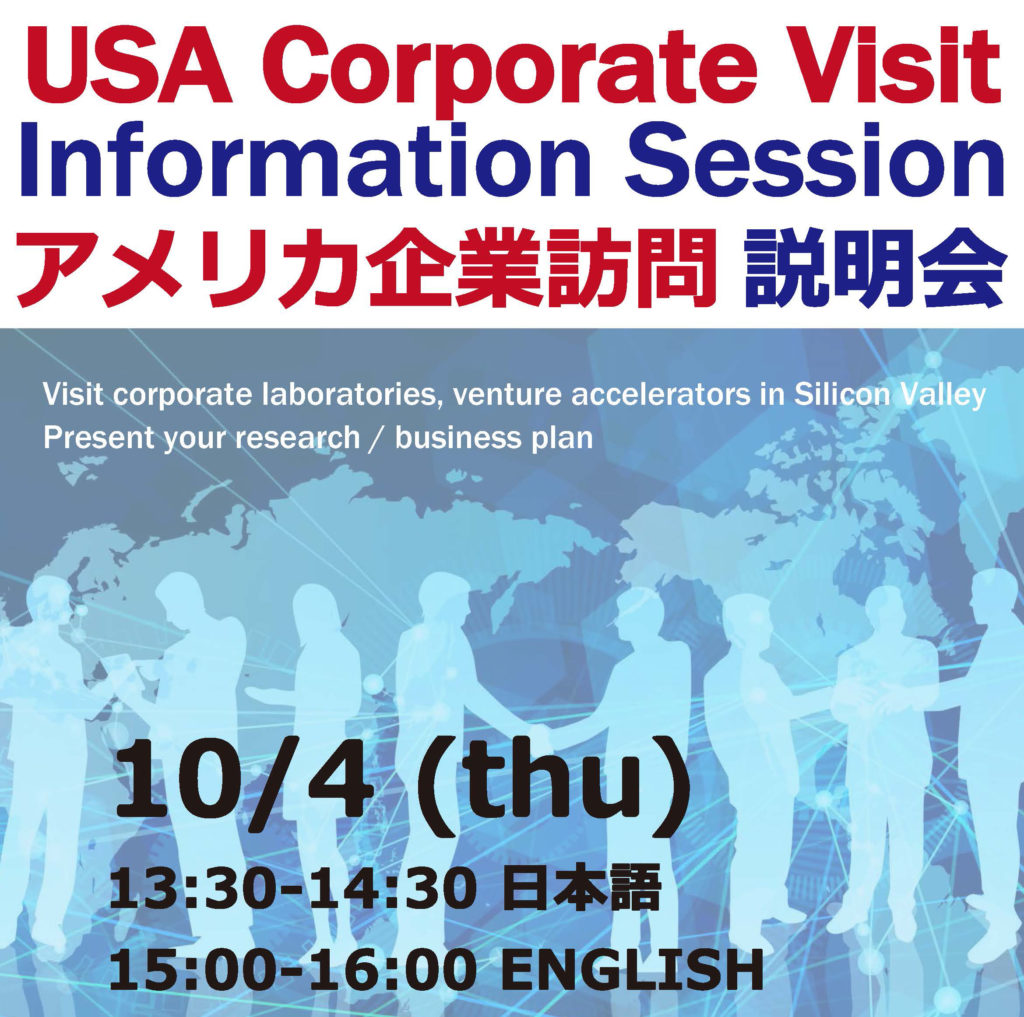 This is a special event for doctoral students and postdocs. The Information Session will be conducted in English and Japanese.
I-HoP will host a group tour from February 10th through 14th, 2019, taking five Postdoc researchers or Doctoral Course students from Hokkaido University to give presentations of their research topics or business plans to the laboratories of Japanese companies and venture accelerators in Silicon Valley. All the transportation and hotel accommodations will be provided, but selected applicants must prepare their own visa or ESTA. The tour will be conducted in English. If you are interested, please come and join the briefing on October 4th to learn about the selection process, companies visiting, tips for your presentation, etc.
Date
10/4/2018 (Thur.)
Time
1:30-14:30 (Japanese), 15:00-16:00 (English) 
Venue
Mid-Campus Open Laboratory Building#1, 1st Floor Conference Room
Front Office for Human Resource Education and Development
South-East corner of Main Street & Gingko Avenue
Instructor
Leave a Nest Co., Ltd., Global Platform Development Division
Seminar date
10/4/2018 (Thur.) 13:30-14:30 (Japanese Session)
10/4/2018 (Thur.) 15:00-16:00 (English Session)
Eligibility
Hokkaido University doctoral course students and postdocs 
Application deadline
10/4/2018 12:00
Max participants
30
How to register
You must be registered in the Hi-System. If you are not, please register here.
Click here and scroll to the bottom of the page and click "申し込む" to register. If you do not receive a confirmation e-mail in three business days after registering, please contact I-HoP.
Inquiries
I-HoP :International Human Resource Development Program
Front Office for Human Resource Education and Development
Hokkaido University
011-706-2157