Finished
Aug

01

2019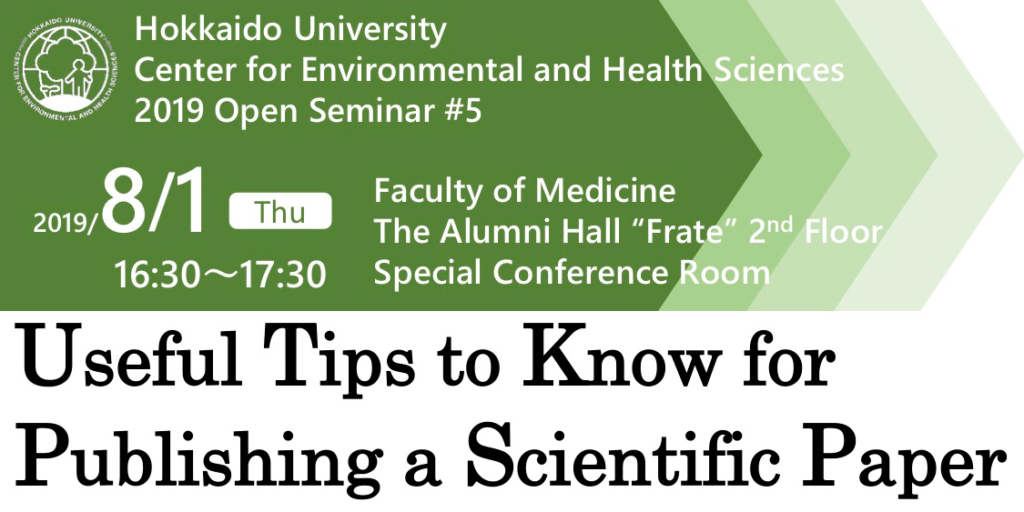 The Center for Environmental and Health Sciences will be holding a seminar titled "Useful Tips to Know for Publishing a Scientific Paper." The seminar will be given by Professor Adrian Covaci, editor in chief and associate editors of several high impact scientific journals. All students, researchers, and faculty members are welcome to join. 
Lecturers
Professor Adrian Covaci, University of Antwerp 
Date and time
Thursday, 1 August 2019, 16:30 – 17:30
Location
Alumni Hall "Frate," 2nd floor, School of Medicine
Admission
Free. Registration not required.
Organizers
Center for Environmental and Health Sciences
Faculty of Medicine, Center for Medical Education and International Relations
Inquiries
jimu3@cehs.hokudai.ac.jp
011-706-4749